Cosmetic Town recently shared the news about the hair transplant Joe Buck had this summer in preparation for the start of the NFL season. Joe Buck is not the only person associated with the NFL to undergo hair restoration to rejuvenate their hairline. In honor of the opening weekend of football season, let's take a look at some of the players over the years who decided to make a change in the appearance of their scalp through a hair transplant or other hair restoration methods.
NFL Players – Who Had a Hair Restoration Procedure?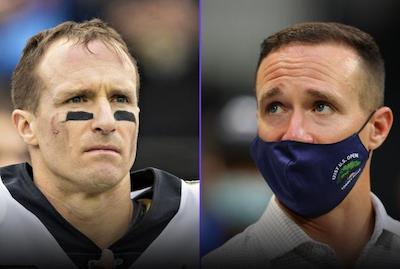 Drew Brees is known as the only quarterback to lead the New Orleans Saints to a Super Bowl victory, He is also known for changes in the appearance of his hairline even though he has not publicly admitted to having a hair transplant. Brees retired from football and joined NBC Sports as a commentator on their football broadcasts. Football fans immediately noticed the difference in the appearance of his hairline between his days on the football field and his debut in the broadcast booth. The gossip about his hair started in the summer of 2020 when he posted a video where his hairline had a different look. After the video, he did not post many additional photos or videos and, when he did post online content, he was usually wearing a hat. Later in 2020, he appeared in public with a shaved head which led to gossip ranging from a bad haircut to shaving his head for a hair transplant. A 2021 video of Brees working out showed an increased amount of hair. He announced his retirement in March of 2021 and proceeded to join NBC with an increased amount of hair. While he has still not made any type of official announcement about a hair transplant, that has not stopped NFL fans from continuing to believe Brees gained his improved hairline through hair restoration surgery.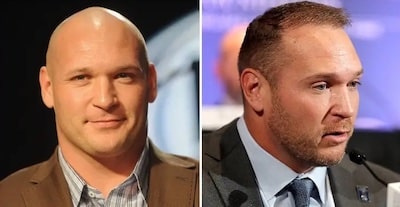 Let's go back to 2016 and the reveal by Brian Urlacher that he had a hair transplant. Urlacher is known for spending his entire NFL career as a linebacker with the Chicago Bears (Da Bears!). He surprised football fans with the appearance of hair on his head after years of a bald scalp. He actually had a procedure in 2014 but kept the change to his scalp hidden from his fans by wearing a hat while he was out in public. The one time he forgot to wear the hat was when he was going through a drive-thru at a fast-food restaurant. One of the workers at the drive-thru told him, "You look like Brian Urlacher…but he looks a lot older." Urlacher replied with, "You're right, thank you" but he was happy to hear that the restaurant worker thought "I look kind of young." Even though the former football player said he was "happy to be bald," he admitted to being excited about the new possibilities ahead of him with a head of hair. "I've got so many things I can do now with my hair. I put gel in it sometimes – it's great." He also remarked that he was not very concerned about the opinion of others when it came to his new hairline. Urlacher said his kids remarked that it "didn't look bad" and that he felt good about the results.
Stephen Gostkowski spent 15 years in the NFL with the New England Patriots and the Tennessee Titans. As he neared the end of his time with the Patriots, the placekicker decided to seek treatment for his hairline. He told the public in 2019, "I am proud to take this important step in self-improvement and seek treatment for my thinning hair. I am around the greatest and most fit athletes in the world, and as I began aging, and noticed my hair thinning, I knew the time was now." The kicker shared a locker room with Ron Ninkovich who wore the CapillusRX laser cap on his head during a road trip. "At first I laughed and then asked if it worked. Rob was insistent that it was effective, and it was important to take action early." Gostkowski decided to use the laser device as well and he also planned to follow this treatment option with Platelet Rich Plasma (PRP) therapy to try and stimulate the growth of hair on his scalp. (Please note that PRP is still considered to be "investigational" by the FDA and has not been approved by the Food & Drug Administration for the treatment of hair loss.)
Wes Welker played for a variety of teams during his time in the NFL including the Chargers, Rams, Dolphins, Patriots, and Broncos. When it comes to discussing the hair restoration procedure that he had in the early 2010s, the former wide receiver says, "The hair transplant was the best thing I've ever done." His time in the public eye was a major factor in his decision to make a change to his hairline. "After a game, you get in there and take a shower, your hair is still greasy and it's really not the way you want it to look. It's frustrating…and you just end up throwing on a hat or something to try and cover it up." Welker decided to have a strip method hair transplant while also augmenting the results with both Rogaine and Propecia. Welker knew he had made the right decision when his wife commented, "I can't believe how your hair is coming in."
- MA