Cindy Jackson always had a feeling that she was born with the wrong body and face. Even as a small child, she was not convinced that her appearance was the one she should have in life. Once she was older and could afford surgery, Jackson made the decision to undergo the plastic surgery procedures she always wanted to have when she was younger. Jackson had those procedures, and many more, as she has set the record for being the person with the most plastic surgeries ever. How many plastic surgeries has she undergone and what procedures have been performed on her? The answers can be found in this article about this record setter.
Most Plastic Surgeries Ever – How Many Procedures are Included?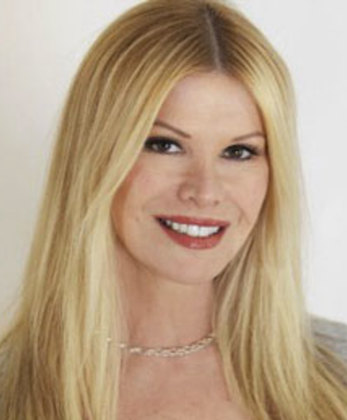 When it comes to plastic surgery, Cindy Jackson has gone above and beyond to become the winner and gain her record setting achievement. Jackson holds the word record for the most plastic surgeries with a grand total of fifty-two procedures.
Some of the plastic surgery procedures she has undergone in the past include over a dozen full-body operations, multiple facelifts, Botox, liposuction of the knees and stomach, a neck lift, upper blepharoplasty and lower blepharoplasty, and collagen injections. The sixty-six-year-old claims her wish to dramatically change her look comes from growing up with a strict father and a feeling of low self-esteem.
When she was younger, she had a conversation that helped set the stage for her future changes. Cindy told ABC News, "One guy said when I was 14, 'You know Cindy, when you smile, from the side your nose and chin almost meet.' It was like being in the wrong body and wrong face and I felt that very much and wanted to change it."
Plastic Surgery – Why Do People Have It?
There are many reasons people have plastic surgery. Some patients might want to improve the aesthetics of a certain part of the body while others might need the help of plastic surgery to improve the functionality of the targeted area of the body. In addition, the desire to lessen any insecurity about the appearance of certain features can be the driving force behind the decision to have a procedure.
According to Cindy Jackson, the growth of her interest in the aesthetics of her body was driven by her move from Ohio to London to be a performer and photographer in the 1970s. Once her father passed away in 1988, she decided to use the money from her inheritance to begin paying for the procedures and treatments that helped her transform the appearance of her body. Since she first started to have plastic surgery, Jackson estimates she has spent around $100,000 on her various surgeries.
After all of this time, Jackson claims she is finally happy with her appearance. "I feel this is me. This is the way I should look."
Record Holder for Most Plastic Surgery Procedures – Is Her Appearance Natural?
Jackson has been the plastic surgery record holder since the year 2000 when she surpassed "The Cat Lady," Jocelyn Wildenstein who earned that nickname by spending millions of dollars on plastic surgery after discovering that her husband was interested in younger women. Wildenstein ended up with a feline appearance. She is often brought up as an example of plastic surgery that did not provide a natural look to the body and the appearance of "The Cat Lady" has been described as a "nightmare."
Jackson has been careful with the changes to her body as the plastic surgery procedures look more subtle and refined than Wildenstein. With the amount of treatments she has undergone in the past, it is somewhat surprising that her body is lacking any obvious signs of being changed by plastic surgery. During an interview, Jackson said, "For me, the best result is one that looks natural. I wouldn't ever want anyone to stop and stare at me and say, 'That woman's had a lot of surgery.' I would never want to look like I'd had anything done."
Plastic Surgery Record Holder – Turns Her Plastic Surgery Knowledge into a Business
After spending so much time in the world of plastic surgery, Jackson is considered by some to be an expert or guru when it comes to plastic surgery. She has published two books about the subject, and she has even run a plastic surgery consulting business where she charges others for her advice as a "plastic surgery advice and anti-aging expert." She added, "During the process, I gained invaluable inside knowledge about what works and what doesn't, why surgery sometimes goes wrong and the secrets of achieving the very best results in the safest, most cost-effective manner."
With so many procedures in the past, Jackson admits "I can't remember all the procedures. It's like asking someone to remember how many haircuts they're had in the last 30 years. I won't be officially logging them because I'm sick of being known as a Barbie doll. I don't want to be involved in a competition."
Jackson has also addressed her critics by saying, "We don't have to look like our parents. It's evolution. It's medical progress." She also feels that "a surgery that isn't as natural-looking as possible is a failure."
- MA