The Jonas Brothers started their career at a very young age. At the time, Joe Jonas was only 15 years old which is an age where a person is not worried about treating wrinkles or fine lines on the face with Botox and fillers. Joe Jonas is now in his thirties, and he recently came forward to discuss his partnership with a cosmetic injectable company and their new beauty campaign.
Joe Jonas – Promoting Male Skincare
In a recent interview with PEOPLE magazine, Joe Jonas said "We're all getting older and part of that is being comfortable [in our skin].
Even though the subject of cosmetic surgery and grooming habits might not be a popular topic for all men to discuss, Jonas wants to keep the conversation going and let men know they should be ready to take care of their skin. The musician has partnered with Xeomin, an injectable that works to smooth the appearance of fine lines, for its new campaign, "Beauty on Your Terms."
According to Joe Jonas, "I don't think it's necessarily something that we have to shy away from. We can be open and honest about it and be confident and not really shy away from speaking our truth."
Increased Confidence for a Jonas Brother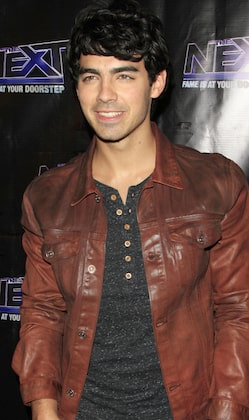 The 33-year-old singer has become quite open when it comes to the topic of fighting the aging process. He told the magazine that he is enjoying a new level of confidence thanks to injections that smooth the appearance of wrinkles and fine lines that appear as a person gets older.
"I personally care a lot about what I put in my body, and with an aesthetic treatment like this, I wanted to be mindful of what was in it. In order to be certain he felt good about using Xeomin, he met with the brand as well as his own healthcare provider. The ability to address his frown lines as well as a scar located between his eyebrows gave him extra confidence moving forward with his life and career. "I liked that it relieved the area a little bit and I was like, 'Okay, this is great,' without it being too much for my liking. I appreciated that it wasn't over the top. It's very light."
The topic of skincare has not always been an easy one for Jonas to discuss or share with the public. It has become easier to discuss thanks to the people around him who encourage him to be the person he wants to be and that includes being someone who is confident wearing clothes that make him feel good and enjoying activities such as painting his nails.
"There were all these talks at one point, like, 'Oh, men can't do this or it's weird for guys to do that,' and I think there's a stigma that's fading, and I like that. Guys are more openly wearing makeup, and it's great to see. It's like, do whatever you want, you know? It's a beautiful generation that we're living in."
When asked about the pressure he has felt regarding his appearance, Jonas shared, "I feel like at some point you make that decision for yourself – the things that you want to do, the things that you want to wear, even to the hair products you put in your hair. You get to an age where you just go, 'Okay, I don't feel those pressures anymore.' I think if you had asked me 10 years ago, I would have definitely felt that pressure more."
Jonas also feels that he has reached a point in his life where he is putting a greater emphasis on self-care and that incudes taking care of his skin. He also understands there are times when he needs to slow down. "I'm at the point where I'm picking and choosing when I feel like I don't want to run myself down."
Joe Jonas – Learning to Pace Himself to Protect His Skin
Joe Jonas also understands that learning to slow down also means learning to protect his singing voice. "I can't sing as many songs and do as many shows back-to-back. When I was younger, I had no problem. Sleepless nights, going to another city, performing on this day, then going out and celebrating that concert – you just go, go, go, go, and then you hit a wall of exhaustion."
These days, Jonas allows himself to enjoy the necessary time to take care of his body and his mind. In the morning, he makes sure to be mindful of the number of tasks he is taking on that day in order to avoid any unnecessary stress that can have a negative impact on his skin.
Self-care is a big priority for this father of two even with his celebrity lifestyle. He joked in the interviews that his current goal is to "try to sneak a nap in here and there. I'm starting to really enjoy naps."
- MA