When the public is watching a sporting event on TV, they often expect the announcer to have a youthful look and a healthy head of hair. Joe Buck is one of the most celebrated sports announcers currently working on television. He is the lead announcer for baseball and football on Fox Sports and is often a guest on talk shows and podcasts. When it comes to broadcasting and appearances, he once said "Broadcasting is a brutal, often unfair business, where looks are valued more than skill." Because he is constantly in the public eye, Joe Buck has been concerned about the appearance of his hairline over the years. He recently visited the office of a doctor for a Los Angeles hair transplant procedure and has shared the experience with the public.
Joe Buck Hair Transplant History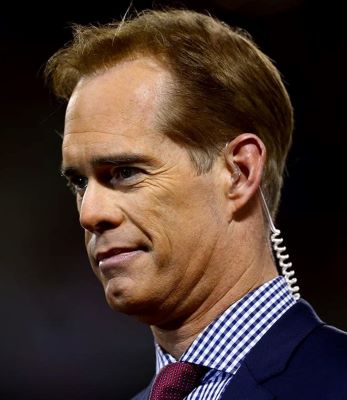 The recent hair transplant procedure for Joe Buck was not his first experience with hair restoration. He had multiple procedures in the past to address his thinning hair, but the results were not always what he desired due to them being performed using outdated techniques.
Buck has often mentioned that one of his greatest fears when he was younger was losing his hair. He had his first hair restoration procedure in 1993 and, as he wrote in his 2016 memoir, "I, Joseph Francis Buck, became a hair-plug addict."
Buck even lost his voice for part of 2011 thanks to a paralyzed left vocal cord after a hair transplant. He woke up from the anesthetic given to him before the surgery (that lasted more than six hours) and discovered he could not speak. It is believed that a cuff used to protect him during the procedure was jostled and ended up sitting on the nerve responsible for the use of his left vocal cord. In order to hide the truth about the reason for his vocal issues, Buck told his bosses that he had developed a virus that was located in the laryngeal nerve of his left vocal cord.
In an interview with Sports Illustrated, Buck said there are many "people across the country, for as silly as this sounds, who obsess about hair loss. I would tell myself I needed to look younger, I need to have thicker hair, I don't want to look older than I am. The truth of it is that it was an ego thing, whether I was on TV or not."
Even after this incident with his vocal cord, Buck still wanted to have additional hair transplant surgery to gain the hairline he desired. His hair restoration journey over the past decade led him to the Los Angeles hair transplant office of Dr. Parsa Mohebi.
Joe Buck Los Angeles Hair Transplant Procedure
Earlier this year, Buck visited the office of Dr. Parsa Mohebi, a board-certified hair transplant surgeon with offices in Los Angeles, Beverly Hills, and San Francisco. While Joe Buck has been very open about his hair restoration journey, not all patients (including celebrities) are willing to discuss their hair transplants.
Dr. Mohebi said, "It is part of the duty of all medical professionals to protect the privacy of their patients. Being based in Los Angeles, we have a large number of celebrities visit us for hair restoration. We do not divulge their identity unless it is someone like Joe Buck that wants to share his story with the public."
Dr. Mohebi added, "Patients interested in having a hair transplant should know that the name of the procedure equals what happens during the surgery. During Follicular Unit Extraction (FUE), donor hair is taken from another area on the body of the patient and it is transplanted into the targeted area of the scalp that is suffering from balding or thinning sections. The hair grafts will grow naturally and provide a patient with a thicker and more youthful hairline."
Joe Buck Discusses His Hair Transplant with the Public
It might be because he is a professional broadcaster, but Joe Buck has not been quiet when it comes to sharing the details of his latest hair transplant procedure. Besides being a Fox Sports personality, Buck is also the host of a podcast called "Daddy Issues" with Oliver Hudson.
Earlier this year, he broke the news about his procedure on the show and briefly discussed undergoing a hair transplant. As a follow-up to his announcement about the surgery, Buck welcomed his hair transplant surgeon to his podcast last week to discuss Joe's surgery, the science behind hair transplants and the type of results that can be gained by the procedure.
Hair Transplant and the General Public – Does it Help to Discuss the Procedure?
At Cosmetic Town, we believe patients need all of the accurate and educational information they can get in order to make an informed decision about having plastic surgery. It is rare for a celebrity like Joe Buck to share information about a cosmetic surgery with the public, but it does provide a greater and more in-depth look into the world of hair transplants.
Whenever Buck, or another celebrity is willing to share a personal cosmetic surgery experience with their fans, Cosmetic Town will be there to share the news and take the mystery out of the process of having plastic surgery in the future.
- MA