Cosmetic surgery continues to be a popular choice for people that want to make a change in the appearance of certain areas of the body. Thanks to the ongoing COVID-19 pandemic, the desire to undergo cosmetic surgery has been on the mind of many people that are now working from home. They want to make a change in their appearance after seeing how they look on video calls. While there are many potential patients that want to have a cosmetic surgery procedure, many of them are also worried about the overall safety of visiting a cosmetic surgeon in the age of coronavirus.
How "At Home Work" Impacts the Desire for Cosmetic Surgery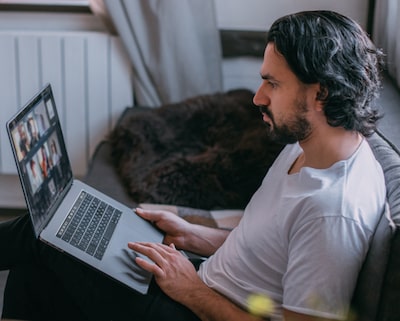 COVID-19 has forced many people to work from home and avoid going to the office or the gym. Working from home means more employees are taking part in video calls with others so they spend a lot of time staring at a video screen.
The prolonged amount of time people are looking at their appearance on video calls means they are viewing what they perceive to be flaws or imperfections in their appearance. There are some that try to change their look through home workouts or updates to their makeup or clothing. Others want to have cosmetic surgery to make desired enhancements to their appearance.
It should be noted that the look of a person on a video call is not always an accurate representation of their appearance. The lighting of a call can make a difference in how a person looks to others on the computer screen. Plus, the cameras on laptop computers do not always provide the best viewing angles during a Zoom call.
Another reason that employees working at home want to have a cosmetic procedure is that they don't have to worry about the possible downtime at home after a treatment. They are already working at home so they can often continue their daily work without having to take vacation days for recovery time.
The need to wear a mask for safety, when going outside, has also encouraged the public to have cosmetic procedures. The ability to routinely wear a mask in public makes it easier to hide any bruising or swelling that might be visible after a cosmetic treatment. The chance to work at home, and wear a mask at the same time, enables people to more quickly resume their daily activities.
Cosmetic Surgery and Pandemic Safety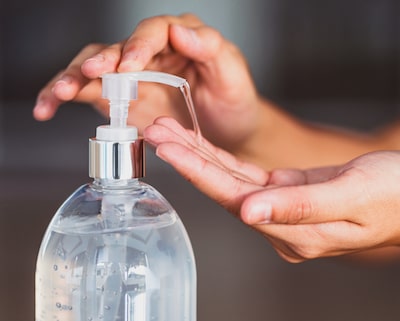 Even though many people would like to make a change in their appearance, there are some that are afraid to visit a cosmetic surgeon because of a fear of being exposed to COVID-19.
If patients are unsure about making a consultation appointment or booking a procedure, they should call the office of the doctor to discuss the safety procedures being practiced by the medical office. A consultation appointment can often be performed virtually which means patients can speak face to face with the doctor without having to leave their home.
All medical offices should be following proper social distancing guidelines as well as taking the proper steps to screen patients before they are allowed to enter the office. All medical office workers need to be wearing masks and making sure all office surfaces are clean to prevent the possible transmission of the disease. In addition to screening patients when they enter the medical office for an appointment, patients are also tested prior to undergoing any type of cosmetic procedure.
Cosmetic Surgery and Realistic Expectations
Patients that want to have some type of cosmetic procedure to look younger or rejuvenated need to enter the treatment process with realistic expectations.
Procedures such as Botox (to reduce fine lines and wrinkles on the face) and fillers (to add volume in areas of the face where it has been lost) can make a person look younger and more refreshed. However, the results of these treatments are temporary and follow-up treatments will be necessary to maintain the final results. Patients that want results that are long-lasting should consider a facelift to achieve a rejuvenated appearance to the face.
Facial cosmetic surgery can produce aesthetic improvements to the appearance of a person that makes them have greater self-confidence and better self-esteem. It is not a "cure" for psychological or emotional issues that a person might be suffering from beyond their physical appearance. The consultation appointment is a very important step in the cosmetic surgery process. It is a chance for the doctor and the patient to discuss the desired final results and to make sure the patient has realistic expectations about the changes that can be achieved by the procedure of choice. The doctor is also able to determine the reasons behind the desired changes and to make sure the patient is not having cosmetic surgery in order to make someone else happy with their appearance.
The trend of working at home looks to be continuing in the foreseeable future. This likely means that the trend of wanting to make aesthetic changes to the look of a person will also continue thanks to the need for video calls to connect with work and maintain safety during the pandemic.
MA