When it comes to Hollywood celebrities, it should come as no surprise that many stars have had plastic surgery in the past in an attempt to maintain their youthful look. There are also some celebrities who seem to have taken the fight against the aging process too far by having too much plastic surgery. Here is a look at some of the celebrities who took the idea of plastic surgery to an extreme point and greatly altered their looks.
Celebrity Plastic Surgery – Who Made Too Much of a Change?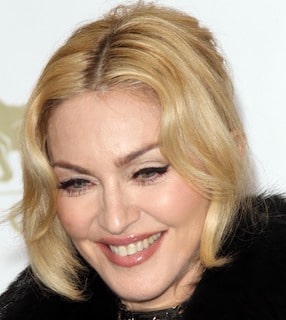 The most recent example in the public eye is Madonna. The pop superstar made an appearance at the Grammy Awards with a look that many of her fans felt made her unrecognizable. The singer spoke out against the criticism of her appearance in a post on Instagram where she blames the comments on her looks on "ageism and misogyny." Madonna also insisted any type of distortion of her face while she was on stage was the result of her being filmed with a long lens camera. She was also quick to stop any speculation about any possible cosmetic surgery on her face even through she has been suspected of having Botox, fillers, eyelid surgery, and laser treatments for the skin in the past.
Melanie Griffith, AKA the mother of Dakota Johnson, started to be the subject of plastic surgery gossip when her fans noticed a change in her look in the 2010s. In 2017, she finally admitted that she might have gone too far with cosmetic procedures. "I didn't [realize it had gone too far] until people started saying, 'Oh my god, what has she done?!' I was so hurt I went to a different doctor and he started dissolving all of this [stuff] that this other woman doctor had put in. Hopefully, I look more normal now." While Griffith did not share any details about any of her procedures in the past, she did mention that she had her first surgery twenty years prior to having more injections placed in her body in 2010. She has not admitted to any specific treatments but she is suspected of having Botox, a facelift, cheek implants, lip augmentation, and a brow lift.
Lisa Rinna is an actress and a member of the "Real Housewives" franchise. When she was twenty-four years of age, she got permanent silicone lip fillers. Flash forward ten years and the silicone started to seep out through her lip and resulted in bumpy scar tissue. In 2010, she addressed the issue by having surgery to reconstruct her upper lip. The surgery removed some of the damaged tissue to give the lips an improved look. Rinna is well-known for the prominent look of her lips, and she has even joked that her lips have a career of their own. She also told a reporter that her lips "made me who I am. I am the perfect poster child for what not to do on a whim. With all that's happened with the lip. I can show them that you need to love yourself for who you are and embrace how you look."
Carrot Top is known as much for his comedy as he is for the new look he debuted in the 2000s. The comedian claims he has never had any work done on his face. Instead, he credits his new appearance to working out. However, plastic surgery speculation still surrounds his appearance with some of the gossip about his changing look revolving around lip injections, Botox, laser peels, and an eyebrow lift.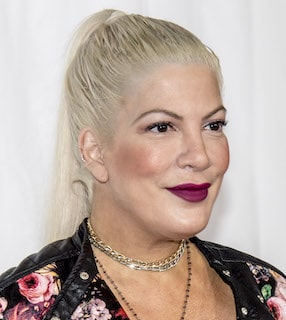 Tori Spelling did admit to having changes made to her nose and breasts in the past but 2021 brought a new round of gossip about her appearance. Some of her fans felt she was starting to look unrecognizable, but she claims the changes i6n her look were made through makeup. In an interview on the radio, she said, "I have an amazing makeup artist now. With contour, she does makeup like no one else. I look completely different. I look like I've had a nose job. Like, it's straight now. But it's all contouring. This explanation has not satisfied her fans who think she had surgical rhinoplasty, an eyebrow lift, and maybe a facelift that gave her jaw a tighter look. Spelling did admit having her breast implants redone thanks to advice from her daughter. She told a reporter, "I got them when I was really young. And I didn't know that at a certain point they would have an expiration. I didn't know that you would have to do it again." Spelling went on to say that her teenage daughter was concerned that her silicone implants could cause issues with her health so she finally made the decision to make changes to her breast implants.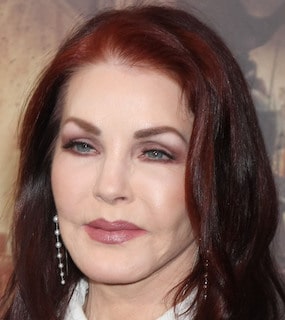 Priscilla Presley suffered permanent changes to her appearance back in 2003 thanks to a botched plastic surgery at the hands of an unlicensed doctor. The Argentinian doctor, who was not licensed to practice medicine in the United States, was reported to have injected industrial low-grade silicone in her face that is similar to what mechanics use to grease car parts. Dr. Daniel Serrano was only licensed as a nurse when he performed the treatment. He was the subject of an investigation after multiple patients complained that the injections he performed resulted in lumps, craters, and paralysis in the face. He was arrested in 2004 and later sentenced to eighteen months in prison after a guilty plea to smuggling, conspiracy, and the use of unapproved drugs.
Since the celebrities listed above did not have ideal plastic surgery results, they can also serve as a warning to their fans to make sure their doctor of choice is board-certified and properly trained in proving results that are long-lasting and natural in appearance.
- MA