The cosmetic surgery process is not one that should be rushed as the changes that can be made to the body range from temporary changes (such as the results from fillers and Botox) to long-lasting alterations in your appearance (from procedures such as rhinoplasty or a BBL). While you might take the time to look at "before and after" photos on various cosmetic surgery websites in order to try and find accurate and relevant information regarding your desired procedure, the photos do not tell you everything you need to know about the treatment and the recovery process. You might even view some photos that show cosmetic surgery procedures that ended with less than ideal results. Before you undergo cosmetic surgery, you need to schedule a consultation appointment with a properly trained and experienced cosmetic surgeon who can answer any questions you have about your procedure of choice. Take a look below to learn the steps you need to take before you have a cosmetic surgery procedure.
Cosmetic Surgery – Questions to Ask Your Doctor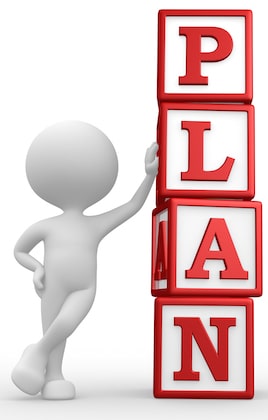 Ask the doctor about their medical credentials to make sure the medical professional has the proper training and experience when it comes to performing cosmetic surgery. In the United States, a cosmetic surgeon needs to complete four years of medical school along with four to six years of a medical residency in one of a number of medical specialties. The list of these medical specialties includes general surgery, dermatology, plastic surgery, obstetrics and gynecology, oral and maxillofacial surgery, ophthalmology, and otolaryngology (ear, nose, and throat). In addition, the doctor needs to complete a cosmetic surgery training program of one to two years and pass the board-certification exam from the American Board of Cosmetic Surgery. The doctors should be able and willing to show you their credentials and answer any questions you might have regarding their medical training and background. Plus, the doctor should be a specialist in the procedure you want to undergo so ask them specifically about their level of expertise and experience in that medical specialty.
Once you have a good amount of information about their training and credentials, there are still questions you need to ask when it comes to the treatment. For example, ask what you should expect before, during, and after the procedure. Find out the steps you need to take to prepare for the treatment so you can, for example, stop smoking or drinking alcohol a certain amount of time before the procedure. It is also important for you to know what to expect during the actual treatment and the steps you will need to follow to enjoy a healthy and full recovery. While "before and after" photos can give you an idea about the changes that can be made to the body, ask what the patients in the photos wanted when it came to their results and if the changes they wanted to see were achieved. Ask the doctor about the type of results you can expect to see and why the expected results might not match the results you are hoping to achieve. Ask how long it will be before you can return to work as well as how long signs of a medical treatment (such as bruising and swelling) will be visible on the body. It is also a good idea to find out about any possible risks and complications and if you should address them on your own or if you need to contact the doctor.
Doctor Ratings – Are They Important?
Another step you can take when preparing for cosmetic surgery is looking at reviews and ratings for the doctor you have in mind for your treatment. You can look at websites such as Cosmetic Town, Yelp, Google, and RateMDs for reviews from actual patients treated by the doctor. A cosmetic surgeon who has been treating patients for a number of years will have a good amount of reviews but even the best doctors can sometimes have a bad review. No one is perfect and this means issues such as long waits at the office or miscommunication on the part of the staff can occur. There are also some patients who can have an excellent experience and achieve their desired results, but they will still leave a bad review. The reasons why they do this are often only known to them. In other words, approach the process of reading reviews with an open mind and remember that some issues that patients have with a doctor are completely out of the control of the doctor.
Preparation is Key
Be prepared to discuss the type of results you want to achieve with the doctor. Bring "inspiration photos" with you to give the surgeon a better visual idea of how you want your final results to look after the procedure. The more information you have about your desired outcome, the better prepared you will be to ask questions and understand why some results can be gained while others are not realistic to expect. The doctor will also be able to compare the photos you bring with your actual anatomy and body type to determine if you are an ideal candidate for the treatment and the results you can expect to achieve after the cosmetic surgery procedure is performed.
- MA