One of the reasons some people are afraid to have plastic surgery is because they are afraid that others will be able to tell they had a procedure. Plastic surgeons across the country are taking steps to help patients maintain their privacy by having their patients recover in five-star hotels out of view of the public eye.
Post-Op Plastic Surgery Services for Patient Recovery
The last few years have seen the growth in popularity of companies that book rooms at luxury, boutique hotels and resorts for patients who are starting the plastic surgery recovery process. In an interview with Allure, a woman who works in the fashion industry said she spent $4500 for a three-night stay at a hotel following her lower facelift, corrective tummy tuck, and liposuction. The company she worked with booked the hotel room and also consulted with the surgeon on her aftercare and staffed her room on a 24/7 basis with nurses.
She told Allure, "If you're spending an insane amount of money to have plastic surgery, it seems like a great way to treat yourself on the other end of it. I added an extra night, figuring I'd get the Amex points. You know that you're safe. You know that they're going to take care of you." The nurses showed her how to apply cold compresses and cleanse her skin. "I highly, highly recommend going to a post-op hotel. I was living my best Kardashian life."
Service Providers and Five-Star Hotels Team Up for Concierge Service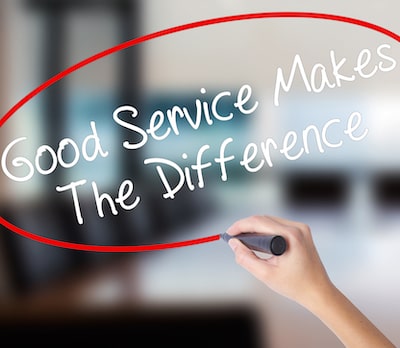 These post-op services cater to members of the public who have saved their money for the experience as well as members of the entertainment industry who want to stay out of sight of their fans and celebrity gossip websites.
While they are not part of the hotels, these companies sometimes reserve a block of rooms in order to take care of their clients. In addition to the nursing staff, some of the other services for patients include massages, trips to the store for makeup or other items and picking up orders at restaurants.
As part of their partnerships with the hotels, the service providers make deals with them for room discounts and the earlier mentioned blocks of rooms designated for the use of the post-op companies. The patients pay for the room along with the cost of staffing the room with a nurse for a certain number of hours each day. In general, patients will stay in the hotel for two or three nights, but some patients have booked the service for a month (or more). The cost can run anywhere from $750-$3000 per night.
Besides the comfort and convenience of the service, the ability to be taken care of at a hotel can make life easier for the relatives of the patient. It can sometimes be a scary prospect to take care of someone right after they have surgery. The stress and worry related to taking care of a loved one can cause tempers to flare and this can have a negative impact on the recovery process. The ability to be in a safe and nurturing environment can lessen a lot of the stress felt by a family member.
Five-Star Recovery – How Did it Start?
While the desire to provide easily available medical care is one of the reasons for the rise in popularity of recovery in plush hotels, there is also a practical reason for some patients needing to recover in a hotel. There are some patients who travel from other countries to have a medical procedure such as a facelift, Brazilian butt lift, or breast augmentation. These patients sometimes make the journey alone and they are not able to fly home immediately after the surgery. These patients need to stay in a hotel room and doctors arrange for nurses to check on them in their rooms. Because of the need to house patients, the relationship between the surgery industry and the hotel industry has formed a strong bond. Plus, being taken care of by a nurse in a luxury hotel suite makes the process feel more nurturing and less detached or clinical. The nurses are able to help patients with their trips to the bathroom, changing IVs or removing catheters, and making sure they are as comfortable as possible in the bed.
There are some medical offices that book more than one hundred nights per year at hotels and this trend in plastic surgery patient care and recovery does not appear to be slowing day in the near future. Patients appreciate the opportunity to recover in the peace and quiet of a hotel room while doctors enjoy having the chance to offer their patients a luxury recovery option that might be outside the budget of others. As long as patients keep booking plastic surgery procedures in popular locations such as Los Angeles and New York City, the demand for plastic surgery post-op services at luxury hotels will continue to flourish.
- MA