The appearance of celebrities has long been a subject of fascination for the public. Their fans want to know what fashions the celebrities are wearing along with whether or not the stars have undergone any type of plastic surgery. From breast augmentation to a facelift to buttock augmentation, celebrities of all fame levels have been suspected of undergoing plastic surgery in the past. While many music, movie and TV stars have not admitted to having any type of treatment, there are others who have spoken out about undergoing plastic surgery. Let's take a look at some of the stars who have shared their opinion on the topic of plastic surgery procedures.
Celebrities Who Admitted to Plastic Surgery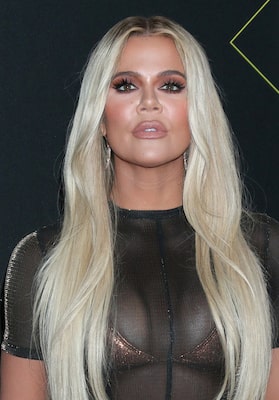 Khloe Kardashian is not the only member of the Kardashian/Jenner family that has been accused of having plastic surgery. However, she is one of the members of the family that is often in the plastic surgery spotlight with the public. While she has shot down some of the gossip about her appearance, she did admit to having rhinoplasty in the past and she even thanked her plastic surgeon for her "prefect" nose job. In an interview on television, Kardashian said, "Everyone gets so upset, like, why don't I talk about it? You're the first person in an interview that's ever asked me about my nose. I've done, sure, injections – not really Botox. I've responded horribly to Botox."
Heidi Montag is well-known in the celebrity plastic surgery world for having ten procedures performed on the same day in 2010. She was only twenty-three years old at the time and some of the procedures she had that day included liposuction, rhinoplasty revision, breast augmentation revision, and a mini brow lift. At the time of her ten procedures, Montag claimed that she felt sexy and beautiful. As the years passed, Montag started to feel that she was "too young to make such a life-changing decision and was under so much pressure because it was the beginning of comment sections and negativity and hate on the internet. I was just really self-involved at the time – like so many young people – but I was also on TV, where every perceived flaw is amplified. I think I looked in the mirror a little too much. I wish I had waited and not made a decision so young because I have long-term health complications."
Tyra Banks is another celebrity who admitted to having rhinoplasty in the past. In a 2018 interview, Banks said "I had bones in my nose that were growing and itching. I could breathe fine, but I added cosmetic surgery. I admit it! Fake hair, and I did my nose. I feel I have a responsibility to tell the truth." Even though she did admit to having cosmetic surgery, Banks does not feel that women should be judged for making changes to their appearance. "Fix it or flaunt it – I think women should be able to do both. There is a boundary line, either you're supernatural or you live at the plastic surgeon. It's OK to hop back and forth over that line."
Celebrities Against Plastic Surgery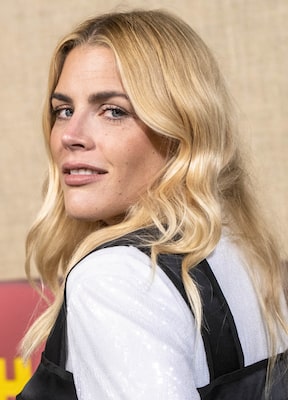 Busy Philipps has appeared in multiple television shows since 1999. She is known for speaking her mind at all times and this includes her feelings about the subject of plastic surgery. In the past, Philipps has insisted she has not had any type of cosmetic procedure performed even though "people have actually accused me of work." While she claims to have not had any Botox or fillers placed in her body, Philipps also has "no judgement" towards women who do have some type of procedure. Having said that, she does "get disappointed when very young women start to f--- with their faces. My face as a teenager and my face today is totally different because of having children, the hormones, losing and gaining weight, working out. Structurally, I can't even explain to you how different I look now."
Drew Barrymore does not plan on having any type of facial plastic surgery as she gets older. On her TV show, Barrymore said, "I've never done anything to my face, and I would like to try to not to. Never say never. The thing that I do care about and I do feel is still relevant to my life is the face. I know myself. I'm a highly addictive person. I do one injection, [and] I'm going to look like Jocelyn Wildenstein by Friday. We're going to age, things are going to go south, and it's OK. It's a part of life."
Celebrity Plastic Surgery – Therapy First?
Megan Fox is not against the idea of plastic surgery, but she is a fan of going to therapy before having an invasive procedure. "I would encourage anyone to first speak with a therapist, to try and figure out where this want comes from, because a lot of times it's not related to your teeth or your nose or your chin. The surgery is not going to alleviate that insecurity for you. If, then, you feel, 'This is something that I want to do,' then do it. It's amazing that we have the technology to do the stuff that we do."
- MA