California plastic surgery procedures are extremely popular as patients want to travel for Beverly Hills, San Francisco or Los Angeles plastic surgery procedures. They want to gain the look they see their favorite celebrities share with the public on red carpets and in movies and TV shows. When it is time to meet with a California plastic surgeon, there are certain questions that are commonly asked by patients. Take a look below to see the common questions you will want to ask the doctor during your consultation appointment.
Common Questions for California Plastic Surgeons
What is your medical specialty?
Doctors that perform plastic surgery need to attend a minimum of five years of medical school. In addition, they need to acquire additional training in reconstructive surgery (as opposed to general practitioners). As many plastic surgery procedures (like liposuction and a facelift) are surgical in nature, the surgeon will need to be experienced and knowledgeable in all areas of surgery. Your plastic surgeon of choice should also have current board-certification status and this fact can be checked when you visit certficationmatters.org to obtain more information about your doctor. In addition, doctors that perform cosmetic surgery in the United States should be a member of the American Society for Aesthetic Plastic Surgery (ASAPS).
Which California Plastic Surgery Procedure Will Help Me Gain My Desired Results?
While you might have a specific plastic surgery procedure in mind, you should learn more about the options available to you when you visit your plastic surgeon, The doctor will need to perform a thorough medical examination on you to make sure you are healthy enough to have a procedure and that you are an ideal candidate for the treatment you want to undergo. The doctor can review the medical options available to you to achieve your desired results as well as let you know the type of results, and the extent of the results, you can expect to see from your preferred plastic surgery choice.
Are You Experienced in Performing this Procedure?
It seems rather obvious to say that you will want to find a plastic surgeon that is experienced in performing the procedure you have in mind. However, you should go ahead and ask about the experience level of the surgeon and how many years the doctor has been performing the procedure. You should also ask to see "before and after" pictures of actual patients treated by the California plastic surgeon so you can get a better idea of the type of results you can expect to enjoy after the treatment.
What is Involved in the Recovery Period?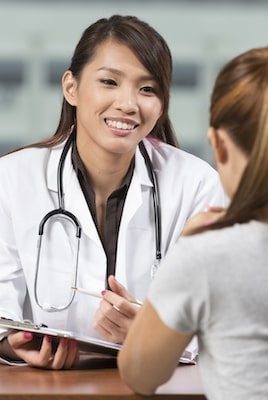 You might be under the assumption that you will be able to return to work the day after the surgery. This might not be the case depending on how invasive the procedure is and the type of plastic surgery procedure that is performed. It is important that you know what the recovery process involves as you might need to miss work for an extended period of time after the surgery. You also might not be able to lift heavy objects for a certain length of time so, if you job involves a good amount of physical activity or objects that are heavy, you might want to think twice before you make the decision to have your desired procedure.
When Will I Start to See the Results?
The recovery process varies per procedure and also depends on the individual patient. It is important for you to ask the doctor when you can expect to start seeing results as well as when the final results will be visible. If you have an idea about the timeline for your results, you will not have to worry or be concerned if you do not see your desired results immediately after the surgery.
Can I Talk to Any of Your Previous Patients?
Besides asking to see "before and after" photos of actual patients treated by the doctor, you might to want to ask if you can talk to any of the previous patients treated by the plastic surgeon. Past patients that are willing to talk to you are a great source of information about the procedure, the visit to the medical office of the doctor, the recovery process and the bedside manner of the doctor. Former patients are able to give insights and share personal knowledge that cannot be gained from simply reading about a procedure online.
What Goes into the Cost of the Plastic Surgery Procedure?
The cost of plastic surgery involves more than the cost of the actual procedure. There are additional fees such as anesthesia fees and medical facility fees. In addition, the cost varies per doctor as well as by the area of the country where the procedure is performed.
Now that you know the common questions you need to ask your California plastic surgeon, you are ready to go when it comes to scheduling a California plastic surgery procedure.
- MA