The ongoing interest in cosmetic surgery continues thanks to improvements in the techniques used to alter and enhance the appearance of a person along with the amount of people on social media spotlighting the changes to their look. There are some celebrities who are open about their cosmetic surgery procedures and are happy to discuss them with the public. There are other celebrities who are not as open when it comes to changes in their appearance, and they do not comment on the speculation about their body. One celebrity who has not responded to gossip about her changing look is Natasha Lyonne who is suspected of having rhinoplasty to change the appearance of her nose as well as other plastic surgery procedures to enhance her body.
Natasha Lyonne – Nose Job or Not?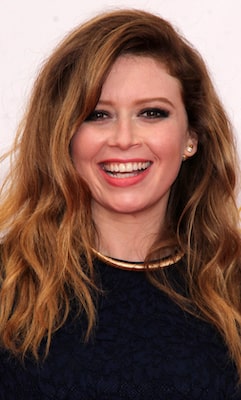 The speculation about changes to her nose started in May of this year when the actor hosted the season finale of Saturday Night Live. Her nose, along with other features on her face, looked different than they did in the past. One celebrity watcher even commented that her nose looked in better shape than it had in recent years.
One thing that needs to be remembered about Natasha Lyonne is that her appearance has been a subject of speculation for quite some time thanks to her years of addiction and health issues. Her "rock bottom" period was identified as 2005 when she was hospitalized for issues that included a collapsed lung and hepatitis C. At the same time, she was abusing drugs and was not far away from death due to her multiple issues. Thankfully, she was able to enter a program that helped her regain control of her life and move forward on a more balanced and sober path. She also had open-heart surgery to repair the damage drugs had done to her heart and body.
One of the reasons she is suspected of having rhinoplasty is the more refreshed look to her face including a more rounded and refined look to the nose. In addition to the suspected changes to her nose, Lyonne is also reported to have undergone celebrity plastic surgery procedures as varied as a facelift, lip augmentation and a butt lift.
Natasha Lyonne – Speaks Out about Plastic Surgery
One aspect of Natasha Lyonne's life that is known by the public is her honesty when it comes to her thoughts on plastic surgery. In an interview about the subject, she stated she was afraid of something going wrong if she decided to have a procedure. Lyonne explained, "I would rather prefer to look like a person than a weirdo, what I mean is, there's the shame that we put on aging naturally as a society, but the shame of plastic surgery that goes wrong is something else. One's not seeing the signs of life experience, but rather the signs of an individual's insecurity right on their sleeve."
Natasha Lyonne – A Look at Her Suspected Plastic Surgery Procedures
One of the plastic surgery procedures Lyonne's fans think she has undergone is rhinoplasty. This procedure is also known as a "nose job" and it is performed to alter and enhance the size or shape of the nose for a new appearance. Rhinoplasty can be performed as open rhinoplasty or closed rhinoplasty and it can do more than make a nose look smaller or more refined. The surgery can eliminate the look of any bumps, ridges, or humps on the nose. In addition, rhinoplasty can make functional changes to the nose by improving the ability of a person to breathe on a daily basis. The nose is one of the most prominent features on the face and many patients want to make changes to the look of the nose so they will be more confident in their appearance.
Another cosmetic surgery she is suspected of having is a facelift which is a procedure that helps to turn back the clock when it comes to the appearance of a person. The surgeon lifts the underlying muscles and then tightens them to give the face a look that is more rejuvenated and contoured. The procedure also removes any excess fat and skin that can give the face an older look. There are multiple options available to the public when it comes to a facelift and the type of facelift that is performed depends on the desired results and the issues that need to be addressed by the surgeon.
A butt lift is when the butt is lifted through the removal of excess fat, skin, and tissue. The removal of these items from the butt allows the surgeon to pull the muscles tighter and reposition it for a more youthful appearance. When it comes to a butt lift, the patient can choose from multiple options and the choice varies by the amount of work that needs to be done and the extent of the results the patient hopes to achieve.
Lip augmentation enhances the look of the lips through the placement of lip implants, lip fillers, or fat transfer. This cosmetic procedure results in lips that are fuller in appearance whether a person has lost volume in the lips due to the aging process or they have lips that are naturally thin.
Whether Natasha Lyonne had any of these treatments is still open to debate as she has not admitted to anything publicly when it comes to plastic surgery.
- MA