While female patients are still seeking the services of cosmetic surgeons to try and gain or maintain a youthful look, many of these patients have made the decision to have minimally invasive treatments instead of a surgical facelift to rejuvenate their appearance. Why has there been a change in the preferred cosmetic treatments that female patients undergo to turn back the clock? The answers are in this informative article.
Facelifts – Are They Out of Fashion?
One of the most popular theories about why female patients are not having as many facelifts has to do with their mothers and grandmothers. They have often seen their parents and grandparents gain results that do not look natural in appearance, and they do not want to have the same unnatural look. In addition, they might see photos of celebrities on social media that show the movie, TV, or music star with a face that is tight or even overly plump thanks to too many fillers.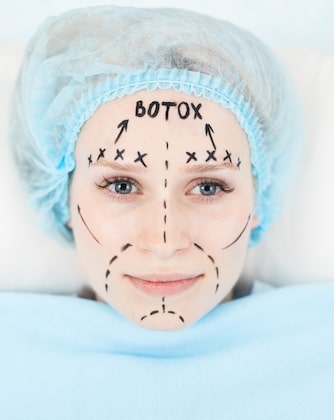 Instead of trying to look youthful no matter the cost or treatment option, many women are now hoping to attain a better version of themselves through cosmetic surgery. They also have a new selection of treatments to choose from including procedures they see spotlighted on social media such as Morpheus8 (which helps tighten the skin), HIFU/High-Intensity Focused Ultrasound (which uses ultrasound energy to promote the production of collagen for firmer skin), and Matrix PDO (which is a form of a thread lift that lifts and tightens the skin through the use of dissolvable sutures).
These treatments are ideal options for female patients who want to enjoy a natural result by using injectables or innovative technology. Even though these technologies do not provide exactly the same results as surgical procedures, the results are natural enough that patients can skip invasive surgical procedures to gain the desired results. They also help patients avoid the appearance of any scars while still getting the desired results.
Facelifts No More – What is the Goal of Patients?
In an interview featured on msn.com, one doctor noted, "Making no change at all is almost our goal. If we took a photo of someone today and a photo of them 10 years down the track, they should look exactly the same."
Another goal of patients is to have the treatment with as little fuss and procedure time as possible. Many device-based treatments are able to be performed during the lunch hour of a patient which also allows them to return to work and their regular activities as quickly as possible.
Finally, the ultimate goal is no longer a "perfect look" that is youthful in appearance, Instead, patients are looking to gain a fresher and rejuvenated look while also aging with intention (a course of action). This decision allows them to look younger without having a pulled or tight look to the face.
Facelifts No More – Options Instead of a Facelift
At the moment, there is not one specific technology that is a "miracle worker" or can handle all aspects of a treatment plan. Instead, many doctors suggest combining therapies in order to get the best results. For example, a combination of fillers and Intense Pulsed Light (IPL) can restore lost volume and correct discoloration on the skin while a combination of fillers and Morpheus8 can add lost volume back to the face and also tighten the skin.
Facelifts – Still Popular Among Some Patients
While there are some patients who are trying to avoid having a facelift, there are also a number of people who still want to have the treatment if their amount of sagging skin and lax skin is too much for fillers or Botox to reverse. There are also patients who are tired of having to undergo filler treatments on a regular basis since they have to pay for the fillers each time they visit a doctor to have them injected into the face. Instead, they might choose to spend the money on a facelift as a long-term investment since the results of a facelift can last anywhere from ten to twenty years.
It should also be noted that the American Society for Aesthetic Plastic Surgery reported that the number of facelifts increased by 54% between the years 2020 and 2021. The growth in facelift numbers also included younger patients who do not want to wait for the first signs of the aging process to appear on the face. There is a growing trend among women in their thirties and forties who want to have a "maintenance facelift" to address early signs of aging before they are visible to others. A "maintenance facelift" can provide the desired results while leaving behind scars that are not easily detected or viewed by the general public.
Whether a person wants to have a facelift or another cosmetic treatment, there is a growing number of options available to help reduce signs of aging no matter the type of treatment preferred by patients for their desired final results.
- MA