When it comes to cosmetic surgery, some of the most popular procedures that are used to rejuvenate the look of a person include Botox, fillers and chemical peels. Even though these are some of the most popular cosmetic surgery procedures currently being performed, many patients have trouble determining the type of doctor that is the best option for them to achieve the results they desire. In fact, many people have trouble telling the difference between a cosmetic surgeon and a plastic surgeon. One of the reasons that patients sometimes have trouble telling the difference between a cosmetic surgeon and a plastic surgeon is the fact that cosmetic surgery is a type of plastic surgery. However, cosmetic surgeons can only perform cosmetic procedures.
Difference between a Cosmetic Surgeon and a Plastic Surgeon
According to a 2017 report in Plastic and Reconstructive Surgery, many people are confused about the meaning, or difference, between the terms "cosmetic surgeon" and "plastic surgeon".
In a survey of 5135 people, 87% of those surveyed believed that surgeons need to have some type of special training or credentials before they are able to perform cosmetic surgeries as well as before they are able to advertise their services as plastic, cosmetic or aesthetic surgeons. In addition, more than half of the people that were surveyed were unsure about the requirements doctors need to complete in order to accurately claim that they are "board-certified" doctors.
Types of Plastic Surgery
In general, there are two types of plastic surgery:
Cosmetic plastic surgery that rejuvenates, reshapes or enhances areas of the body
Reconstructive plastic surgery that helps parts of the body impacted by such issues as a disease, trauma, abnormalities that occurred during the development of the body and infections
Patients should also be aware of the fact that reconstructive plastic surgery might be covered by insurance if it is deemed to be medically necessary. On the other hand, cosmetic plastic surgery is considered to be an elective (not medically necessary procedure) and is usually not covered by medical insurance.
For example, breast augmentation can be performed by a plastic or cosmetic surgeon since it is a cosmetic procedure. On the other hand, reconstructing a breast after a mastectomy should be performed by a plastic surgeon.
Board-Certified Plastic Surgeons Defined
In order to be acknowledged as a board-certified plastic surgeon, the doctor needs to be credentialed by the American Board of Plastic Surgery (ABPS). ABPS provides a plastic surgery certification under its American Board of Medical Specialties. In addition, board-certified plastic surgeons will need to complete at least six to eight years of training in an accredited plastic surgery training program. Besides the ABPS, the American Society of Plastic Surgeons (ASPS) is the other major society that certifies plastic surgeons.
Cosmetic Surgery Concerns
When it comes to cosmetic surgery, the American Board of Cosmetic Surgery (ABCS) is the board that certifies surgeons exclusively for cosmetic surgery. Patients should be aware of the fact that cosmetic surgeons do not necessarily need to have a board certification in order to refer to their services as "board-certified". Anyone from a dermatologist to a dentist can say they are board-certified and perform procedures such as fillers. They can be trained to inject fillers into a patient but it doesn't mean the person is an expert at handling any sort of complications that can arise during a procedure.
There are many times when these doctors will recommend procedures based on what they are trained to do as opposed to recommending treatments based on the specific needs of the patient. These doctors often call themselves "cosmetic doctors" as opposed to "cosmetic surgeons" since they have only been trained to perform a limited number of cosmetic procedures. An actual cosmetic surgeon is trained in multiple procedures and can give patients recommendations based on the best option to achieve their desired goals.
Find a Board-Certified Plastic Surgeon or Cosmetic Surgeon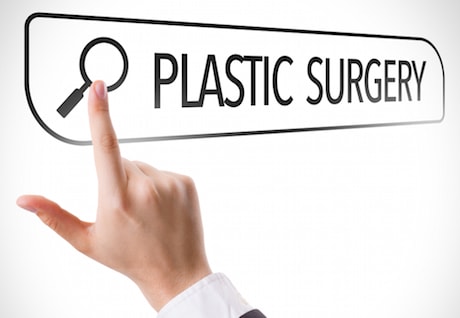 Since any doctor with a valid medical license is able to perform cosmetic procedures, they can advertise their services as a cosmetic doctor regardless of their level of training. This can lead to results that were not desired by the patient and require some sort of revision procedure to alter the results of the first procedure.
Patients should seek out a doctor that is properly trained and this is a vital first step in the cosmetic surgery process. Plus, patients should make sure the doctor has privileges to perform cosmetic procedures at a local hospital. In addition, they should have transfer privileges to other hospitals in case an emergency happens during the procedure.
Finally, patients should schedule a consultation appointment with a board-certified doctor and ask which board they are certified by and for which procedures. A patient that is armed with the proper knowledge, and is aware of the credentials of the doctor, is a well prepared patient that is ready to undergo plastic surgery or cosmetic surgery that will give them the results they desire.
MA