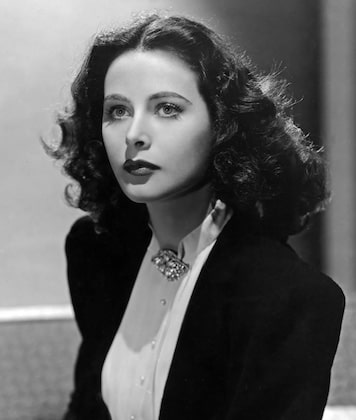 Hollywood celebrities have long been known for being fans of plastic surgery that helps them maintain a younger appearance. The decision to have plastic surgery such as a facelift or rhinoplasty can enhance the look of a person and give them a refreshed and revitalized appearance. While there are plenty of celebrity gossip podcasts and websites that report on the suspected plastic surgery procedures of current celebrities, the decision to have cosmetic surgery in Hollywood has been a popular one for decades. Here are some of the most famous celebrities from the 20th century that altered their appearance through plastic surgery.
Classic Hollywood Celebrity Plastic Surgery Revealed
While Marilyn Monroe is considered to be one of the most beautiful women to appear on movie screens, she had a lot of help in achieving her famous look. Back in 2013, there was an auction of her medical records and the information in these records included X-rays of parts of her face and details about medical procedures she had performed on her body. In 1949, she had chin surgery to have a cartilage graft placed after she overheard people refer to her as a "chinless wonder."
Dean Martin has been referred to as the "King of Cool" thanks to his image as a talented singer and a man who enjoyed a good drink. It has been speculated that he had rhinoplasty at the age of twenty-seven which happened not long before his singing and acting career went to the next level. Plus, it has been said that his former show business partner, Jerry Lewis, enjoyed making jokes about Dean's "old nose."
Hedy Lamarr was a very interesting person as she was an inventor as well as an actor. For example, she helped to develop a radio guidance system for Allied torpedoes at the start of World War II. This guidance system used frequency hopping spread spectrum (for a signal with a wider bandwidth) to help defeat the threat of radio jamming by the Axis. She was also referred to as the "Most Beautiful Woman on Film" which made her turn to plastic surgery to try and maintain a youthful look. Some of the procedures she is suspected of having as she continued to age include a facelift and rhinoplasty as well as injections of lip fillers and Botox.
There were even stars back in the days of silent movies who decided to have plastic surgery long before the safe and modern techniques that are used in the present day were available to patients. Mary Pickford helped to found movie studios along with the Academy of Motion Pictures Arts and Sciences. It has been reported that she had multiple facelifts throughout her life which resulted in her having little ability to move her face.
Joan Crawford, whose life as a mother was famously depicted in "Mommie Dearest," took a break from acting in 1953. When she returned, it was apparent that she had undergone breast augmentation surgery and a facelift. However, these were not her first cosmetic procedures as the look of her "Joan Crawford lip" was said to be the result of an unsuccessful cosmetic dentistry procedure. A book about the actress detailed how she had her back molars removed in order to provide a more defined look to her cheekbones. She also had her front teeth filed down so the dentist could place temporary caps over them. Crawford's teeth started to decay because of the caps which resulted in a gum infection. Once the infection was gone, her upper lip had a look that was longer and elongated so she had to over-line the lower lip to match the upper lip (which was then known as the "Crawford mouth").
Burt Lancaster made his last movie appearance in "Field of Dreams" in 1989 but he started his career in the 1940s. While filming a movie in 1976, it was said that Lancaster confessed to a director that his appearance was achieved thanks to plastic surgery. Lancaster apparently admitted to cosmetic dentistry, facial rejuvenation, and additional procedures on his body. It was also reported that he said, "The most real thing on my face is my eyes."
Clark Gable made a decision to alter the look of his ears when his career started to gain some momentum. In 1933, Gable had his ears pinned back (AKA otoplasty) so they would have a smaller look. In addition, Clark Gable also had a gum disease known as periodontitis which is a gum infection that damages the soft tissue in the mouth and can even destroy the bone that supports the teeth. As a result of this condition, Gable had almost all of his teeth removed which made him wear dentures starting at an early age. Many of his fellow actors also reported the wearing of the dentures resulted in Clark Gable having bad breath at all times.
- MA