The past year has seen a rise in plastic surgery procedures thanks to people viewing their appearance on a daily basis on Zoom calls. Some plastic surgeons say the experience of viewing the face on Zoom each day was unexpected for many workers as their computer screens showed unfamiliar lines and asymmetries on the face. Because people had never spent so much time looking at their own faces, they began to discover wrinkles and folds that never bothered them in the past. The result was an increase in cosmetic surgery procedures known as the "Zoom Boom".
The Numbers behind the "Zoom Boom"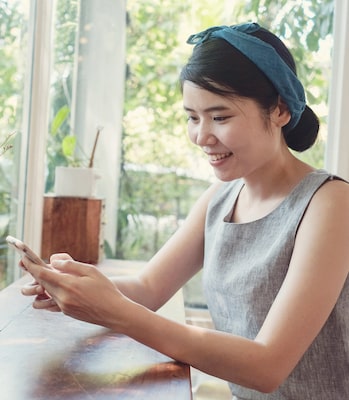 It became apparent early in the COVID-19 lockdown period that the cameras on computers were not designed to enhance the features of a person or even to provide ideal angles to highlight the contours on the face. The majority of laptops are placed on a desk or on the lap of a person which means people are often looking downwards at the computer camera. This can cause the skin on the face to fall forward and start to collect in folds arounds the mouth and even in pockets under the chin.
In addition, the lighting in many rooms comes from above the person instead of being at a straight angle. The lighting from above can create shadows that highlight bags and dark circles that are located under the eyes and create an older and tired look. The lighting and shadows can highlight the lines that break up the face and reduce any type of smooth or youthful look. Because of this effect on the face, many patients have turned to a facelift to make desired changes to their facial features.
"Zoom Boom" – Survey Results
In a study published earlier this year in the International Journal of Women's Dermatology, researchers surveyed a group of dermatology providers from across the United States. The dermatology providers were asked about their consultation appointments during the pandemic as well as the amount of times Zoom was mentioned as a reason for patient visits.
According to Tiffany Libby, MD, a co-author of the paper:
56.7% of providers reported an increase in patients seeking cosmetic consultation services compared with prior to the pandemic
86.4% of providers said their patients identified video conference calls as one of their reasons for seeking a cosmetic treatment
82.7% reported their patients as being somewhat, or significantly, more unhappy with their look since the rise of using video conferencing services during the pandemic
The research team also described the impact of web cameras on the features of a person. They said the recording "at shorter focal lengths" resulted in "on overall more rounded face, wider set eyes, broader nose, taller forehead, and disappearing ears, obscured by cheeks."
"Zoom Boom" – Is it Overrated?
While there is evidence of a "Zoom Boom" when it comes to cosmetic surgery, there are some physicians who feel that the influence of Zoom on the desire of patients to change their appearance has been blown out of proportion. They say that most patients will simply turn off their camera or will arrange a better lighting setup in order to obtain a more realistic view of their current look.
"Zoom Boom" – Popular Cosmetic Surgery Procedures
According to the American Society of Plastic Surgeons, the top three cosmetic surgery procedures of 2020 were rhinoplasty, eyelid surgery and facelifts. The top nonsurgical procedures that saw growth in 2020 were Botox, fillers and laser treatments.
It remains to be seen if these cosmetic surgery procedures will remain popular throughout 2021. As more business reopen across the country, and mask mandates are being lifted, many doctors are seeing an increase in patients trying to undergo a procedure before things return to "normal". The public wants to present their best selves before returning to work, going on vacation, or attending social functions. Since some states still have mask mandates, people are rushing to have a cosmetic procedure while they can still hide the evidence of a treatment under a mask.
The increase in the number of people being fully vaccinated is also contributing to the surge in cosmetic procedures as they feel safer visiting a doctor since they are fully protected. Because many mask mandates are going away, there seems to be a shift in preferences from filler and eyelid surgery (for visible areas above the mask) to breast augmentation or gaining a sharper jawline since people will be out in public again.
"Zoom Boom" – Will it End?
Even though businesses are reopening, many companies are extending the ability for employees to work from home. Some doctors are predicting a slight slip in patient activity since people can once again devote their money to travel and other leisure activities. On the other hand, there are plastic surgeons that say the desire for cosmetic procedures might increase as people want to look their best when they go on vacation or want to contour their body for swimsuit season.
Thanks to the continued ability to work from home, it looks like the "Zoom Boom" that promoted cosmetic surgery will still be a topic of discussion for the foreseeable future.
- MA