When it comes to getting the perfect gift for dad, there are traditional gifts such as ties, socks and clothes. There are also more "tech" gifts such as Apple gadgets and gaming systems. While all of these gifts can make a father happy, there are statistics that show dads all across the country are looking for something more personal as the "perfect gift". Many men are now looking to have plastic surgery to make a desired change in their appearance. Back in 2019, the American Society of Plastic Surgeons (ASPS) released a report that showed the "Daddy Do-Over" is an increasingly popular gift request from fathers of all ages.
More Fathers Look to Have Plastic Surgery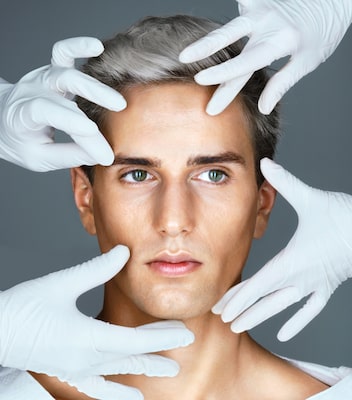 The popularity of fathers that want to have plastic surgery is part of a growing trend among male patients undergoing plastic surgery in the United States. In the report released by the ASPS last year, it was revealed that 1.3-million cosmetic procedures were performed on male patients in 2018. In addition, an additional 1.3-million cosmetic procedures were performed on male patients in 2017. When these numbers are put together, they represent a 29% increase in males looking to have plastic surgery since the year 2000.
When it comes to plastic surgery, it can be divided into two categories:
Cosmetic surgical procedures that involve patients going "under the knife" to achieve their desired changes
Cosmetic minimally invasive procedures such as lasers and injections that do not involve the surgical use of a knife to make the desired changes in the appearance of the patient
As recently as 2018, there were 200,000 cosmetic surgery procedures performed on male patients. In order of popularity, the top four cosmetic surgery procedures included:
The most popular minimally invasive procedure was Botox to reduce the appearance of wrinkles on the face. In addition, around 100,000 men received filler injections to reduce the signs of aging. It has been reported the use of fillers by male patients has increased 101% since the year 2000.
Reasons for the Popularity of the "Daddy Do-Over"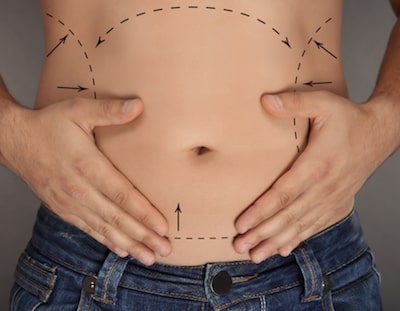 As men get older, their lifestyles change and this can have an impact on their appearance. The diet and exercise patterns of male patients fluctuate and they don't get as much sleep as they did in the past. Thanks to aging and the parenting process impacting the sleep and exercise patterns of a male patient, men can start to get a completely different look to their bodies once they enter their 30s and 40s. These changes to the body are a big reason that men want to have a "Daddy Do-Over".
Liposuction is a popular choice when it comes to a "Daddy Do-Over" as male patients often do not have time to exercise as much as they did in the past thanks to work and their duties as a father. They want to get rid of "love handles" and other areas of stubborn fat that have been issues for them in the past. These patients have the fat removed from the targeted area of the body (such as the flanks, the stomach or the lower chest) and have it transferred into the shoulders or chest to give them a bigger and broader appearance in these areas.
Social media has played a big part in the growing popularity of male plastic surgery as men view others fathers online that have remained in shape or have undergone plastic surgery to help them stay in shape. They want to match the dads of all ages that they see online maintaining an appearance close to how they looked before kids and the aging process.
Psychological Impact of a "Daddy Do-Over"
When it comes to the psychological and social impact of plastic surgery, there have been mixed results reported among patients. Going all the way back to 2007, a study showed that patients were "generally happy" with the outcome of their cosmetic procedures. This study also showed that more extensive surgical procedures, such as rhinoplasty, required a greater psychological adjustment on the part of the patient as opposed to procedures that are considered to be more "restorative" in nature such as a facelift.
In addition, an adjustment on the part of the patient was necessary for anyone that had a "serious body-image disturbance". Even with the amount of adjustment that was expected on the part of the patient, studies have shown that some people are simply never satisfied with their appearance because they enter into the treatment with unrealistic expectations or they have more extreme body image issues such as body dysmorphic disorder.
When patients are making the decision to have a "Daddy Do-Over", they need to conduct proper research and make sure that the changes they want to see are what they desire and are not being made to meet the wishes of anyone else regarding changes to the appearance of the patient. Plastic surgery is a very personal decision and is not one that should be entered into lightly. Thankfully, plastic surgery is now in the mainstream and is easier for patients to discuss in the open with others. They can discuss the "pros and cons" of a "Daddy Do-Over" with a board-certified doctor and decide if it is the right choice for their individual needs.
MA