As a person gets older, the signs of aging start to appear on the body. In order to remain youthful looking, many patients turn to cosmetic surgery to try and turn back the clock. According to the American Society of Plastic Surgeons (ASPS), almost 50,000 more cosmetic procedures were performed on Americans ages 55 and older in 2018 than the year 2017. As Americans continue to age, they are remaining active and living full lives and they want the way they look to reflect that fact.
Reasons for Baby Boomer Cosmetic Surgery
As mentioned above, the number of cosmetic surgery procedures performed in the United States grew in 2018. More than 4.2-million cosmetic procedures were performed in 2018. These cosmetic procedures included almost 3.8-million minimally invasive cosmetic procedures and nearly 381,000 surgical procedures.
Some of the most popular cosmetic choices included: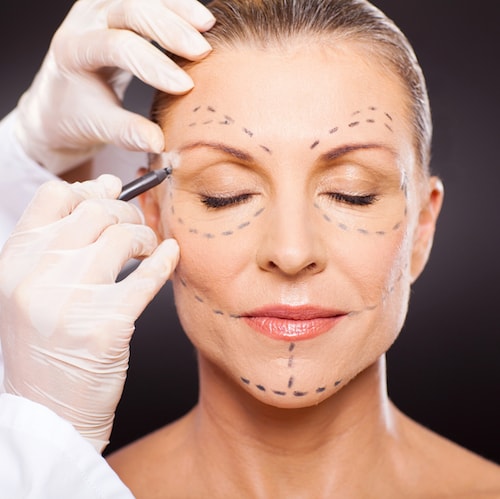 In addition, around half of the forehead lifts and eyelid surgeries performed in the United States are performed on patients 55 years of age or older. Also, two-thirds of the patients that have a facelift are also 55 years of age or older.
Many cosmetic surgeons are reporting that patients are taking better care of themselves thanks to diet and exercise on a regular basis. Baby boomers are also making sure they visit the doctor to address any medical issues that might arise. Doctors feel this generation of patients wants to look as youthful on the outside as they feel on the inside. They look in the mirror and want to alter their appearance to match how they feel about themselves on the inside.
Another reason that so many baby boomers are undergoing cosmetic surgery is the fact that plastic surgery is not looked upon as negatively as it was in the past. While plastic surgery used to be viewed as being exclusively for the rich or for people with a lot of vanity, cosmetic surgery is now seen as being a good option for anyone interested in having a procedure.
Social media has played a big part in the growth of cosmetic surgery. The rise of multiple social media platforms and dating apps has resulted in many baby boomers taking a new look at their appearance and wanting to make a change in how they are viewed by others. In addition, the age of many baby boomers means they might be divorced or have lost their spouse. They are thinking about entering the dating world again and they want to refresh and rejuvenate their appearance before they meet new people. They want to enhance their appearance since it might have been many years since they made a concentrated effort to alter their appearance in order to look younger.
Baby Boomers and the Job Market
In addition to wanting to make a change in their appearance to feel better about the way they look, changes in the United States job market and economy are also a factor in many baby boomers seeking out cosmetic surgery.
The days of people staying in one job for their entire life are over. People move from job to job and the first impression they make on prospective employers can play a big part in their ability to land a job as well as be successful in their career. Baby boomers are competing for jobs against people half their age and they are often more concerned about their appearance than younger candidates applying for the same position. Baby boomers want to look younger to compete in the job market as well as stay relevant in the job marketplace.
Cosmetic Surgery Results and Baby Boomers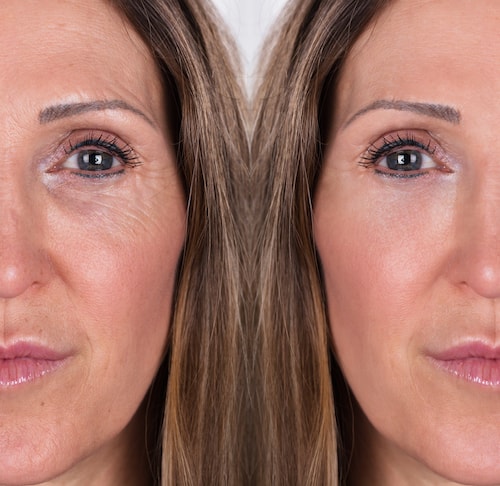 The number of nonsurgical cosmetic procedures available to the public has greatly grown in the 21st Century. More baby boomers are considering having plastic surgery thanks to the increased number of procedures available to them. In addition, the safety and results of cosmetic surgery have improved over the last few decades to the point that the results are more natural in appearance.
In the past, plastic surgery procedures were mainly surgical in nature. These days, there are many minimally invasive and nonsurgical techniques available to patients that provide long-lasting results that are natural in appearance.
Patients should be aware of the fact that traditional plastic surgery is still surgery and plastic surgery still involves risks to the health of a person. Patients need to be in overall good health before they have a cosmetic surgery procedure of any type. Common plastic surgery complications can include infections, bleeding, bruising and swelling.
Before undergoing cosmetic surgery, patients should consult with a board-certified doctor to make sure they don't have any type of health issues that can complicate the procedure or their recovery time. In addition, patients should follow all of the instructions given to them by the doctor before and after their cosmetic surgery procedure.
MA