The idea of saving money appeals to everyone and this also applies to the idea of saving money on plastic surgery procedures. In order to save money, many patients travel outside of the United States to have a treatment such as liposuction or Brazilian butt lift (BBL) in another country (a practice known as "medical tourism"). Even though the idea of saving money is an enticing one, there are plenty of warnings about leaving the United States to undergo a cosmetic procedure. Thankfully, there are some steps being taken to ensure the safety of patients when they travel elsewhere to have the procedure they desire. As an example, let's take a look at the steps being taken regarding cosmetic surgery centers that are located in Tijuana.
California Takes Steps to Protect Patient Safety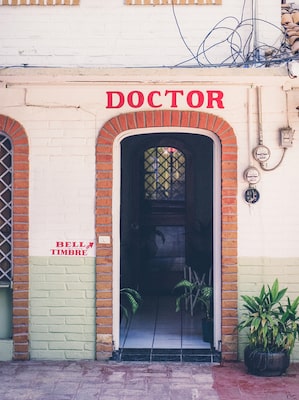 Due to the growing number of cosmetic surgery centers located in Tijuana, the secretary of health in Baja, California has made the decision to check the credentials of each facility (including their medical license). At the moment, there are more than two hundred hospitals and clinics that perform a wide variety of cosmetic surgery procedures in Tijuana.
According to Baja's secretary of health, Jose Adrian Medina Amarillas, "The metropolitan area in Tijuana is where your find the most serious problems." To underscore his point, Medina Amarillas said his office has received twenty-two complaints that have been filed against clinics and hospitals in the area that perform cosmetic procedures. In addition, he added that three of the complaints resulted in those facilities being shut down.
"We've sealed them off and told then they can't remain in operation without the proper prerequisites."
Besides discussing the checking of the necessary credentials at the medical facilities, Medina Amarillas also shared the news that his office, along with the Federal Commission for the Protection Against Sanitary Risks (a regulatory body of the Mexican government), is increasing their oversight and vigilance of the medical facilities. As part of this effort, they are adding more personnel to check into the operations of the clinics.
Examination of Medical Credentials – The Reason Revealed
When asked why the increased efforts are taking place, Medina Amarillas said, "We need to act before tragedies occur."
The comment by Medina Amarillas about tragedies occurring is in reference to the death of Maria Jose Chacon Herrera, the 38-year-old wife of the Guatemalan counsel general in Denver. Her death was reported in July of this year after she had a procedure performed at an unlicensed facility. In addition, it was revealed the "doctor" at the unlicensed facility did not have a medical license.
According to Medina Amarillas, "There are clinics that don't have the proper credentials and offer services at more economical rates.' He added that there are medical clinics and facilities opening up in almost every neighborhood which means "what we need to make sure of is that these hospitals of questionable quality can operate only if they comply with all the minimum requirements, so no person is at risk."
He did add that, at the very least, the doctors who run and/or work at these medical centers should have their medical credentials, and diplomas, in easy viewing distance in their offices so patients can easily see them while visiting the doctor.
Tijuana Cosmetic Surgery Continues to Grow in Popularity
According to recent reports, the Tijuana cosmetic surgery industry has shown earnings of 2-billion dollars in revenue (which is a level of growth that is triple in size).
While this means that Tijuana remains a popular destination for those seeking cosmetic surgery at a lower price than they would be charged in the United States, it is important that patients check the credentials of their doctor of choice and also ask questions including asking to see "before and after" photos of actual patients treated by the doctor. The viewing of actual results can give a person a better idea of the type of results they can expect to experience as opposed to the slogans or promises they read in marketing materials or testimonials (which can sometimes be faked or less than truthful).
There are also concerns about medical tourism in that the medical facilities that are found in other countries often do not follow the same high standards of patient safety that are practiced by medical clinics, offices, and hospitals in the United States.
There is also the issue of not always being able to see the doctor eastly if something goes wrong after the surgery. If the doctor is located in a different country than the one where the patient lives, it will likely not be an easy task for the patient to quickly get a follow-up appointment much less be able to easily travel to see the doctor who performed the surgical procedure. Medical tourism is certainly popular among patients of all ages, but the pros and cons of this decision need to be examined and discussed in advance before the final decision is made to travel for plastic surgery.
-MA