The race for the White House continues and the personal attacks on the candidates are still being used in public to try and sway the opinions of voters. One of the most popular topics of conversation when it comes to the two men running for the White House is their appearance. The current look of Joe Biden is often discussed and the conversation includes the topic of whether or not Biden has undergone plastic surgery in order to achieve his current appearance. Let's take a look at Joe Biden to determine if his look is natural or augmented by cosmetic surgery.
Trump Addresses Biden Cosmetic Surgery Gossip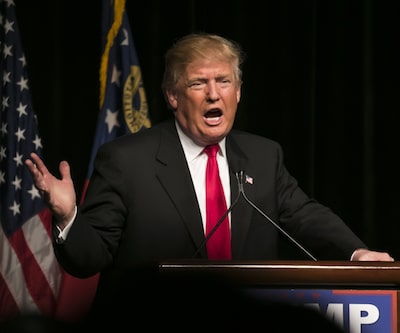 During a recent campaign rally in Pittsburgh, President Trump discussed the appearance of Joe Biden's face and if he was wearing a mask for a reason other than staying safe from COVID-19. Trump said "I mean, honestly, what the hell did he spend all that money on the plastic surgery [for] if he is going to cover it up?"
Trump was referring to gossip surrounding the face of Joe Biden and the reported cosmetic procedures that have been performed to help him look younger. Instead of simply wearing a cloth face mask to prevent the spread of COVID-19, Trump seemed to be trying to give the impression that Biden wears the mask to hide his appearance after cosmetic surgery.
While it is true that cloth face masks have become a political statement during the current COVID-19 pandemic, they have also become popular as a way to keep cosmetic procedures secret from others since part of the face is hidden by wearing the mask. The fact that some people are using cloth face masks for that purpose has helped to make Joe Biden plastic surgery gossip appear to be more than random speculation to others.
When it comes to Joe Biden and cosmetic surgery, one of the major newspapers in New York has entered the discussion. In a recent article, the New York Post spoke with a few cosmetic surgery "experts" who feel that Biden's "full head of hair, smooth forehead, and Cheshire Cat Grin" are all proof of the cosmetic surgery changes he has made to his face.
Donald Trump Cosmetic Surgery
President Trump is suspected of having his own cosmetic surgery procedure performed as far back as 1989. The procedure in question is a scalp reduction surgery and it is performed to treat hair loss by moving skin on the scalp, which has hair, to cover areas of baldness on the scalp.
An ideal patient for scalp reduction surgery needs to have enough elasticity in the healthy scalp skin for it to be stretched to other areas of the head. It is not an ideal hair restoration solution for anyone with multiple bald patches around the scalp.
The surgeon will surgically cut out the bald area of the scalp and then loosen the skin located in the area where hair is located on the scalp. The looser skin will be pulled in an upward motion so it is able to cover the bald area that was removed. The skin flaps will then be stitched together in order to keep them in place.
Cosmetic Town has discussed the evolution of Donald Trumps' hairline over the years.
Experts Discuss Joe Biden Cosmetic Surgery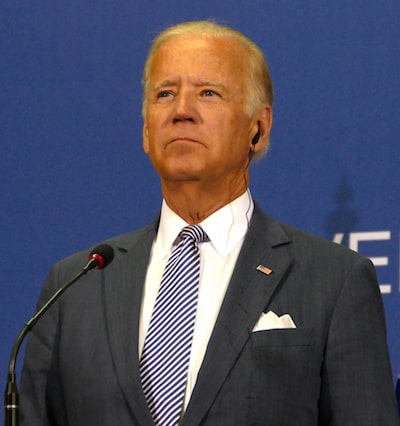 Some of the cosmetic procedures that Joe Biden is suspected of undergoing include facial rejuvenation to smooth out the look of wrinkles on his forehead along with having dental veneers placed on his teeth and a hair transplant.
In an interview with The Washington Examiner, Dr. Barry Cohen, a plastic surgeon based in Washington D.C. said, "Without any question Joe Biden had hair transplants. In fact, he had bad plugs years ago. Subsequently, he filled in his frontal hairline to camouflage the bad 'Barbie doll-esque' plugs. I suspect he has regular Botox and probably filler. If he had a facelift, he needs another."
Lawrence Koplin, a plastic surgeon from Beverly Hills, feels that any procedures had by Joe Biden were well done. "It is not a stretch to imagine his desire to reach back to 'freshen' his appearance and rewind to a time when things were better and happier."
Even with all of the gossip surrounding politicians and the suspected changes in their physical appearance, Dr. Cohen feels that cosmetic surgery is such a part of life now that "no one cares anymore".
Expect the Joe Biden Cosmetic Surgery Speculation to Continue
As the November election grows closer, expect more speculation about possible cosmetic surgery procedures for Joe Biden (as well as Donald Trump) to continue to grow. Each political party will likely take every opportunity to try and gain an advantage on their opponents. Many people consider cosmetic surgery to be a luxury item that is only enjoyed by the elite. If they can position the candidate of the opposing party as elite and "out of touch" with the public, the political strategists hope they will gain an advantage that will help them on Election Day.
MA