Jane Fonda is a Hollywood actress that is known for being one of the most politically active women in the world. Fonda's political activism activities have been in the public eye for decades and have included the recent "Fire Drill Fridays" where she has been arrested on multiple Fridays while protesting the climate change crisis. The 82-year-old actress is also known for her evolving look over the years which many people have claimed is due to plastic surgery. However, in a recent interview, Fonda claims she is done with having plastic surgery.
Jane Fonda Discusses Plastic Surgery
In a recent interview with Elle Canada, Jane Fonda said she is done making changes to her body. She told the magazine, "I can't pretend that I'm not vain, but there isn't going to be any more plastic surgery – I'm not going to cut myself up anymore." According to the article, Fonda took a "pained pause" and added "I have to work every day to be self-accepting; it doesn't come easy to me."
As part of her new attitude towards her appearance, Fonda is taking the time to poke fun at herself and share some of her insecurities on social media for others to see. When discussing her new attitude, Fonda said "I try to make it very clear that it has been a long and continuing struggle for me. I post pictures of me looking haggard – and once with my tooth out!"
Jane Fonda Past Plastic Surgery Controversy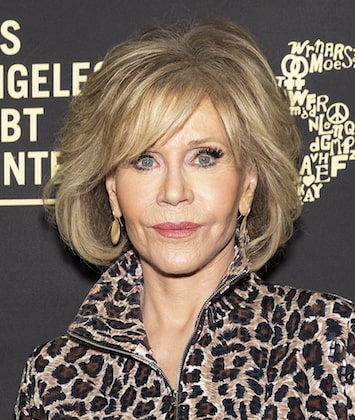 The attention that is being paid to Jane Fonda's appearance thanks to plastic surgery is not new to her. As recently as 2017, Fonda clashed with Megyn Kelly on Kelly's NBC show about the topic of plastic surgery. The former NBC host asked the star of "Grace & Frankie" about her past plastic surgery decisions.
Fonda was on Kelly's show to discuss a movie she had recently made with Robert Redford. Kelly said "You've been an example to everyone in how to age beautifully and with strength and unapologetically. You admit you've had work done, which I think is to your credit. But you look amazing…I read you said you felt not proud to admit you had work done. Why not?"
Fonda took a long moment to stare at Kelly before replying, "We really want to talk about that now?"
Kelly tried to defuse the situation with a compliment about Fonda's appearance which Fonda replied to by discussing her posture and taking care of herself before returning the conversation to her movie with Redford.
Fonda later discussed the tense interview with Entertainment Tonight Canada by saying she was shocked by the question about plastic surgery. "Given the fact that we don't have a lot of time and Bob is right here, it's a weird thing to bring up – whether I've had plastic surgery or not." She added, "I have and I've talked about it. Seemed like the wrong time and place to ask that question."
Jane Fonda Plastic Surgery Procedures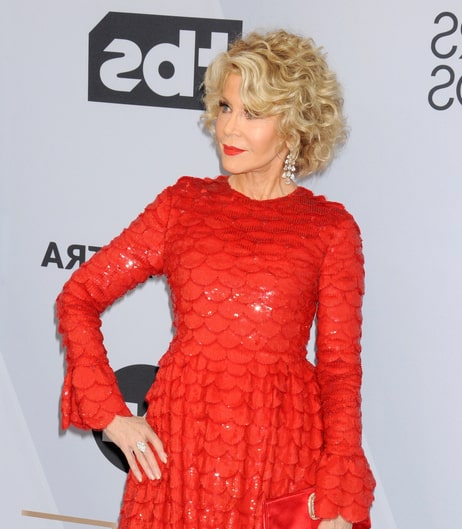 Unlike many actresses in Hollywood, Jane Fonda has never been the type of person to not admit to having plastic surgery. In the past, she admitted to having "work done on my chin and neck and had the bags taken away from under my eyes".
Even though Fonda did admit to having these procedures performed on her body, there is still some speculation about additional work she had in the past. Some celebrity watchers suspect her of:
Megyn Kelly Speaks Out about Jane Fonda
While Jane Fonda was not willing to discuss her plastic surgery in the past, her interview with Elle Canada shows that her attitude towards discussing the topic has changed.
The announcement that she won't have any additional plastic surgery prompted Kelly to tweet about the issue by making a reference to her past reluctance to address the issue. Kelly tweeted a link to an article about Fonda's announcement along with the phrase "Wait…I thought…oh never mind."
The reactions to Kelly's tweet about Fonda have been mixed. Some of the reactions have claimed that Fonda is a hypocrite for speaking out about plastic surgery while others have attacked Kelly by accusing her of shaming a woman over her age and looks.
While Fonda has not referenced Kelly in any of her remarks about plastic surgery, her battle with Kelly over the topic of plastic surgery is still easily brought to mind anytime Jane Fonda discusses plastic surgery.