The public seems to enjoy examining the look of celebrities and trying to determine if the appearance of the person is natural or if it is augmented by plastic surgery. One of the latest celebrities under the "plastic surgery microscope" is Lady Gaga. Her recent appearance at the Grammy Awards sparked a conversation about her face and whether or not she has made too many changes to her facial appearance.
Lady Gaga Plastic Surgery Debate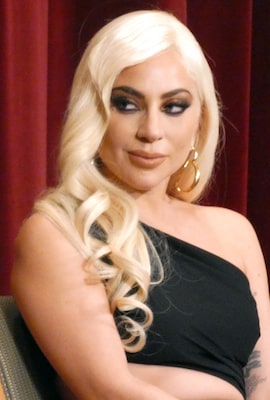 At the Grammy Awards earlier this year, the singer performed as part of a tribute to Tony Bennett. Gaga seemed to get just as much attention for the different look to her facial features as she did for her flawless vocals.
OK! Magazine contacted a nurse in the New York City area for her opinion on Gaga's current look. The nurse told the magazine that the music and acting superstar has likely had some work performed on her face. "Her lips while plump look like they have been elevated with a surgical lift. Her nose looks more than contoured and looks to be surgically altered."
The nurse also noted that Gaga's cheeks "have more volume than normal for her age as we lose volume indicating cheek filler."
Lady Gaga Admits to Past Cosmetic Procedures
Her appearance at the Grammys was not the first time there has been some speculation and concern over the appearance of the singer. She has admitted to being "addicted" to fillers in the past.
In a 2013 interview with Howard Stern, Gaga said, "I went through a phase when I was smoking pot when I was really obsessed with getting facial injections. I was going to this strip mall in Chicago in the back…Everybody was like, 'You are a nut job.'"
Lady Gaga went on to add, "I'm telling you, I wasn't exactly in the best frame of mind, and I would smoke a bunch of joints and have some drinks and I would be like, 'Oh, let's go see my girl' and we would drive up to this strip mall and I would get shot up with a bunch of whatever, Juvederm, and then leave."
When thinking back on this time in her life when getting injections associated with cosmetic procedures were a regular activity for her, Gaga said, "A photographer friend was like, 'Gaga, I love you but if you don't stop injecting s**t in your face I'm going to just kill you."
Lady Gaga and Her Suspected Rhinoplasty
While the look of everyone changes over the years, the transformation of Lady Gaga has held the attention of the public. Because of the interest in her appearance, she has been asked about it many times over the years.
In a 2011 interview with Harper's Bazaar, she said "I think that promoting insecurity in the form of plastic surgery is infinitely more hurtful than an artistic expression related to body modification." However, that interview was over a decade ago and many people think she turned to plastic surgery to update and enhance her appearance.
For example, she is suspected of having rhinoplasty even though she has spoken out against the idea on multiple occasions. Gaga has always been proud of her Italian heritage and has mentioned how she refused to get a nose job even though she was asked by music industry professionals to get one before the release of her first single. While promoting A Star is Born in 2018, she said "No, I love my Italian nose. If people wanted me to look like a sexpot, I would look the opposite."
In recent years, her fans have noticed that the size and shape of her nose is different than it looked in the past. This does not mean she had surgical rhinoplasty to change her nose. Gaga could have lifted the tip of her nose using dermal fillers.
Lady Gaga – Additional Cosmetic Surgery Mysteries
Fillers are suspected to be the reason behind some additional changes to her appearance. Some of her fans suspect that her brows have a higher look than they did in the past which could be the result of Botox and/or fillers. Gaga could have made the changes in the look of her brows with a brow lift as well.
There has even been some speculation about her chin and cheeks looking fuller or more sculpted which could be the result of fillers. Her glowing skin might be the result of laser treatments or a microneedling treatment to generate the production of new collagen to gain skin that is smoother and firmer in appearance.
While the public might never know exactly what Lady Gaga has done to her face to maintain her youthful look, it seems to be working as her fans continue to discuss her appearance. Until there comes a time when the singer decides to share her beauty secrets with the public, her fans will just have to continue guessing about Lady Gaga's beauty secrets.
- MA