Many of the articles on Cosmetic Town remind patients to ask their plastic surgeon if any of the cost of their treatment will be covered by insurance. If the treatment is not determined to be a medically necessary procedure, the patient will usually have to pay for the treatment out of their own pocket. Earlier this year, a story was exposed about a surgical clinic in the California desert that often classified plastic surgery procedures as being "medically necessary" when these procedures were actually cosmetic procedures that were more for aesthetic reasons. In other words, they would not actually count as being medically necessary by insurance companies. Curious about why a medical facility would do this on a regular basis? Take a look at the story below to learn more about this health fraud scheme.
Health Fraud in the Coachella Valley
Linda Morrow is the former executive director of The Morrow Institute in Rancho Mirage, California (which is located in the Coachella Valley). In February of this year, she entered a guilty plea in a United States District Court to being part of a health fraud conspiracy as well as contempt of court. As part of her actions in the conspiracy, she billed insurance companies 44-million dollars in the timespan between 2007 and 2011 for procedures that were determined to only be cosmetic in nature.
Linda Morrow was arrested along with her husband, Dr. David Morrow, in 2019. The husband-and-wife duo was arrested in Israel after they fled the United States in 2017 following their indictments. The case against them stated they recruited patients, many of whom were public employees, with insurance policies they could exploit to their advantage. Some of the procedures patients wanted to have included rhinoplasty to change the shape and size of the nose and breast augmentation to provide a bigger size and improved contour to the breasts.
In addition, patients were promised free procedures such as liposuction and vaginal rejuvenation if they were willing to "fudge" the necessary paperwork at The Morrow Institute. The changes in the paperwork included patients making declarations that included false statements or signing "testimonial" letters for the Institute.
Health Fraud – Changes Made on the Paperwork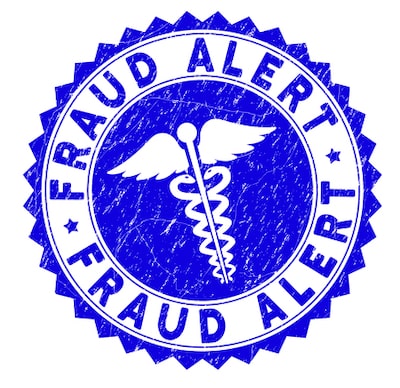 As an example of the changes made by The Morrow Institute on the paperwork they submitted to insurance companies, a tummy tuck was listed as being abdominal reconstruction or hernia repair. Procedures that were performed to alter the size or shape of the breast were listed as being performed to fix a "tuberous breast deformity." Rhinoplasty, AKA a nose job, was listed as being a procedure needed to correct a deviated septum.
During her trial, Linda Morrow admitted to coaching her employees to create false documents. In addition, other documents were altered to hide the true purpose of the surgical procedures (according to documents related to the court case).
Extra incentives were provided to patients including cash and not having to pay their required insurance co-payments.
One Patient Shares Her Story About Her Health Fraud Experience
During the trial, one patient revealed she received cash from the Institute in exchange for undergoing multiple medical procedures that the medical facility billed to insurance companies for almost 1-million dollars.
The female patient said she went to the Morrow Medical Surgery Center in 2009 (located in Rancho Mirage) for a medical procedure. In the court documents, the procedure was listed as being medical necessary to reconstruct a breast deformity on her body. In reality, she was having breast implants placed in her body.
This patient was not the only person to deal with the Morrows and their desire to make more money from insurance companies. Many patients reported they were sometimes pressured by the couple to have multiple procedures they were not inquiring about when they first contacted the office. By undergoing more than one procedure in exchange for the treatment they were interested in having, the Morrows were able to submit paperwork for more procedures so they could make more money.
In court documents, Dr. David Morrow was quoted as saying, "If we do a nose job, then we could provide you with the breast, or we could provide you with a tummy tuck."
Insurance Companies Were Not the Only Victims
Even though multiple national insurance companies such as Anthem Blue Cross, Cigna Health Industries, and Blue Shield of California were listed as victims of the health fraud scheme, it was reported that some of the local school districts near the Institute were defrauded of more than 15-million dollars.
It was reported in some of the court documents that a school counselor received breast augmentation and rhinoplasty while an assistant principal at one of the schools had lap band surgery.
Earlier this month, Linda Morrow, age 70, was sentenced to eight years in federal prison. In addition, she was ordered to pay 14-million dollars in restitution. David Morrow, 77 years of age, is currently serving a sentence of 20 years and he has been stripped of his plastic surgery license.
- MA