The growth of dating apps has also led to a discussion about the appearance of some of the women featured on the apps. Are these women showing their "true appearance" or are they promoting a "fake" look thanks to Botox and fillers or other forms of cosmetic surgery? The debate over this question has resulted in some men updating their profiles so they will only match with potential dates that show "natural beauty only." Is this a fair request or can it be viewed as being discriminatory against women who have cosmetic surgery?
Females with Fillers – Are They Being Unfairly Treated?
There are times when women are not able to get a clear idea about the standards of beauty they are trying to achieve. For example, some females are discriminated against when they are not conforming to current beauty standards. On the other hand, women who do fit current beauty standards thanks to cosmetic treatments are sometimes looked down upon because they had cosmetic help to achieve their current look. There is an ever-changing "beauty ideal" that women are trying to conform to in order to meet the expectations of society.
Thanks to online dating trends such as asking for "filler-free" matches, the new benchmark for the appearance of women on dating apps is not the same as in years past. The confusion felt by some women is kind of ironic since a report issued in 2019 revealed that Tinder users are more likely to have a positive attitude towards plastic surgery than other members of the public. The focus on the appearance of a person can be seen as being related to social media platforms such as TikTok and Instagram that are focused on images and videos.
Female Plastic Surgery – Do Men Know It When They See It?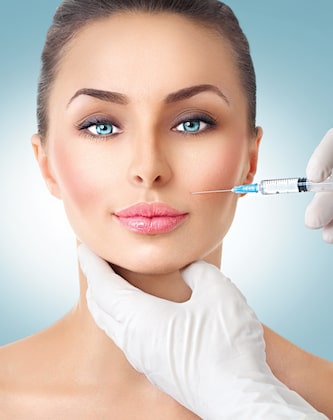 Thanks to online filters and photo apps on social media platforms that can alter the way a person looks, the idea of what counts as a "natural look" has greatly changed over the years. One group of men might view certain women as having a natural look while other men view another group of women as having a natural appearance. Both groups of women might have undergone subtle cosmetic procedures, so their "natural appearance" is enhanced in a way that many men do not even realize.
It has been said that the desire for a natural appearance to a woman comes from a number of areas. One is the continual discussion about plastic surgery on the Internet as well as reality TV shows. There is often a fear of having a "fake look" or being with someone who has a less than natural appearance due to examples of "botched" plastic surgery that are often shared with the public.
Another reason for the desire to retain a natural appearance comes from the background of a person. A person might have moral or religious reasons they are against plastic surgery. Their perception of beauty and a natural look can also be the result of the circumstances in which they were raised, including the influence of friends and family members.
In other words, the use of cosmetic procedures to alter the appearance of a person can be viewed as a normal activity or it can be viewed as being a religious or moral failure on the part of a person.
Social Media and Plastic Surgery – What is Acceptable?
As shown in the examples above, the idea of what is "natural" and what is "enhanced" is not easy to define and can be viewed as being subjective since people have different opinions.
Since most beauty standards throughout the years have been imposed on women, there are often in a "no win" situation when it comes to making changes to their appearance. There are some women who proudly share the results of their procedures and show the difference in their appearance after having Botox or fillers. While they are happy to share the fact they used injectables to achieve their current look, there are some men who feel that females have an obligation or duty to reveal the treatments they had in the past so they are not "deceiving" their potential partner or date.
Is it okay for men to ask for this information or are they asking women to share intimate or private information they should be able to reveal when, and if, they desire? Plus, there are some men who have cosmetic surgery such as rhinoplasty and liposuction to alter their appearance and even Botox or fillers to retain a youthful look in the business world. Should they also be subject to the demand to reveal any and all procedures they had in the past?
Any type of discrimination against the choices women have over their bodies means more men will miss out on learning more about the personality and character of a person on a dating app. Unfortunately, it does not appear that this debate will be ending anytime in the near future.