Betsey Johnson is a fearless fashion designer that has always pushed the boundaries of what fashion could be in the future. She is known for speaking her mind and not being afraid to share her feelings. During a 2019 appearance at a luncheon in Los Angeles, Johnson did admit to being worried that one thing might happen to her body. The fear is related to her breast implants but that same fear might have helped save her life.
Betsey Johnson Breast Implant Fears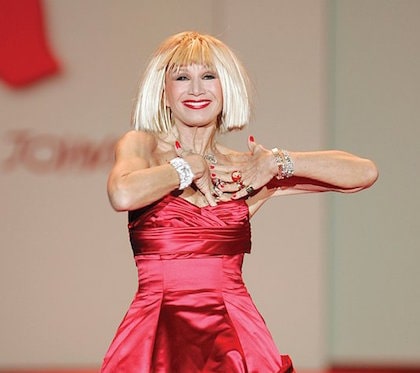 Betsey Johnson recently stated that she was "always scared" that her breast implants would pop one day and deflate while still being in her body. It turns out that one of her breast implants did deflate back in 1999 and doctors were surprised to discover a breast cancer lump hidden behind one of her breast implants.
Johnson, who is now 77 years old, spoke to People Magazine about her breast cancer scare earlier this year at the Women's Guild Cedars-Sinai Luncheon in Los Angeles. She told the magazine, "I discovered my breast cancer because my implant deflated overnight, my left one. I had a massage scheduled for the morning, everything is fine that morning, but I always had to ask for a towel to roll up under my boobs, because I was always scared of them, that they were going to pop, that they were balloons that were going to pop."
Johnson added that she "looked down, and it was the weirdest thing" to suddenly not see her breast there. The implant was "saline, the good stuff, so I didn't feel anything, there was no change to your body and how it feels, but it was wild."
Betsy Johnson Breast Implant Removal
Once she realized that her breast implant had deflated, Johnson went to the doctor to have it immediately removed from her body. When describing the breast implant removal process to the magazine, she said "when they took that thing out it was exactly like an old, corroded Portobello mushroom".
While she was healing form the breast implant removal process, she spotted a lump in the area where the breast implant was located. "I was like, 'What is this hard-as-a-rock pea going on there?' Which I never would have discovered if the implant hadn't deflated." Johnson says that, when she was diagnosed with breast cancer back in 1999, mammograms that were used by medical professionals were not advanced enough to find a lump that was located around a breast implant. These days, she is happy to know that "they are much better with mammograms."
Breast Implant Removal Process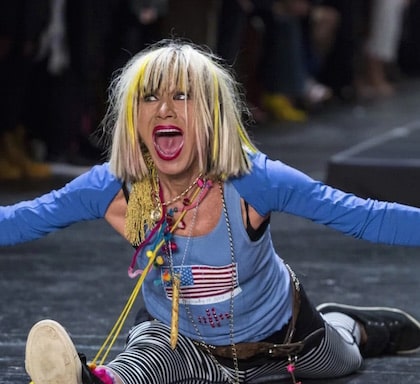 There are multiple reasons that patients might want to have breast implant removal surgery. Breast implant removal can address issues such as capsular contracture, implant malfunction such as rotation and ruptures and a general unhappiness with the size of the breasts. In addition, patients can remove breast implants that are sagging due to the aging process or large changes in the weight of the patient.
The surgeon will make an incision in one of several areas on the body of the patient including the area around the areola, the section of the skin under the fold of the breast or just below the armpit of the patient. There are also times when the incisions that are made to remove the breast implants are the same incisions that were used during the original surgery to place the breast implants. In addition to removing the breast implants, the surgeon will also often remove any excess scar tissue that is located around the area where the breast implants were placed in the body.
The breast implants can be removed permanently or they can be replaced with a new set of breast implants that are the same size as well as breast implants that are bigger or smaller than the ones that are removed from the body of the patient.
Recent Betsey Johnson Health Scare
Even though Betsey Johnson made it through her breast cancer health scare back in 1999, she did recently suffer a new health crisis in April of this year. Johnson suffered a seizure that required her to undergo open-heart surgery.
Johnson admits to being very nervous before the open-heart surgery. She "really went in thinking" that she would not be able to successfully get through the open-heart surgery.
"The breast cancer, you know, they do the [x-ray], but the heart 'gig' is much more subtle and hidden. There are really no signs."
Even with the amount of doubt and fear she had going into the open-heart surgery, she is very happy to report that she feels very good after the surgery. She told People that she is "so happy that I am alive, I am feeling good. It is simply great that at 77 to feel so good and to be alive and to still be working, and living in Malibu and the grandkids are in the backyard, and I feel great and I am still working like crazy."
MA