Much like the rest of the United States, the entertainment industry is starting to return to something resembling normal. Movies and television shows are filming again and red carpet events have resumed as well as concert tours across the country. Fans of celebrities might notice that their favorite stars look a bit different and even refreshed as many celebrities made the decision to have plastic surgery during the past few years.
Celebrity Plastic Surgery – Open Time in Their Schedule
One of the reasons that celebrities decided to have plastic surgery during the ongoing pandemic has been the fact that many people experienced open time in their schedules. There are some people in the general public who still work from home so they can recover away from the gaze of the public. When it comes to celebrities, there are times when their projects are delayed for safety reasons or because they have to wait until they get the "all clear" to return to set after some of their fellow workers test positive for COVID-19.
Looking back at 2020, AKA the first year of the pandemic, the American Academy of Facial Plastic and Reconstructive Surgery reported that 70% of their members experienced an increase in their number of patient bookings. COVID-19 and the restrictions and closures related to the pandemic created extra time for professionals in all business fields to have a procedure they delayed scheduling in the past.
Celebrity Plastic Surgery – Popular Pandemic Choices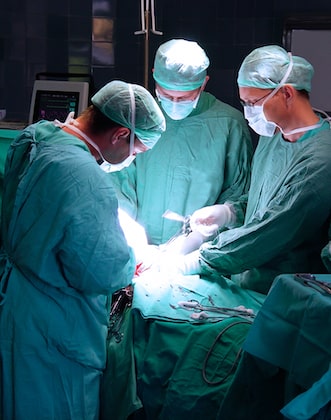 There are multiple procedures that celebrities decided to have during the past two years. Some of the most popular choices are listed in this section!
Rhinoplasty can make large or small changes to the nose by altering the shape or size of this body part. There are some stars who simply want to make a small change to the nose so it won't be completely obvious to others that any work was done to the nose.
There are other celebrities who have been more open about having a procedure and this includes the former star of the reality TV show, "Dance Moms," Abby Lee Miller. She has over 4-million Instagram followers and shared the story that she used the extra time during the pandemic to get liposuction performed under her arms. Miller wanted to have liposuction to address the loose skin that appeared on her body after she lost one hundred pounds during her 2017 prison sentence.
Celebrity Plastic Surgery – Have a Procedure and Wear a Mask
Before the pandemic, some celebrities were hesitant to get a major surgical procedure such as a facelift. This fear went away thanks to the need to wear a mask in public to prevent the spread of COVID-19. The mask was also able to cover any evidence of a facelift such as swelling, incisions, or bruising on the face.
The ability to easily hide a surgery such as a facelift has not been confined to a certain age group. Celebrities in their thirties to the age range of forties, fifties, and beyond have gone under the knife. This is according to plastic surgeons interviewed by Insider.com and one doctor also said that the new standard for facelift surgery is "definitely before 50."
Celebrity Plastic Surgery – Men and Women are Both Having Procedures
While some stars decided to gain a more youthful look through a facelift, there are others who decided to make changes to other areas of their body.
From females who decided to enhance and enlarge the size of their breasts with breast augmentation surgery to male patients who wanted to gain an improved contour to the body by having liposuction, cosmetic procedures proved to be popular with both male and female patients.
Celebrity Plastic Surgery – COVID Concerns Did Not Stop the Stars
Much like other patients across the country, many celebrities made the decision to have virtual consultations during the early days of the pandemic (before vaccines were widely available to the public). While there might have been some concerns about contracting COVID-19 in a medical facility or during the recovery process, these concerns did not prevent some celebrities from having a procedure. There are also multiple COVID protocols that doctors followed at the time, and are still following in the present, which provide a feeling of safety when visiting a plastic surgeon.
There is also the issue of safety on the part of the doctors as some celebrity patients have not received a COVID-19 vaccine. Some of these stars simply do not think they need the vaccine or they avoid having a vaccine shot because they are afraid it will impact their ability to sing or have a negative effect on their acting.
It should also be noted that the open time in their schedule also gave celebrities the opportunity to recover for a longer period of time. Some of the celebrities in Hollywood had multiple procedures performed at the same time so they could enjoy more extensive changes to the body while being able to recover at home using the excuse that they were following COVID-19 safety precautions.
- MA