Breast implants are a popular method of breast augmentation that gives patients a greater shape and volume to the breasts. There were 310,000 breast augmentations performed in 2018 which is an increase of 4% over the year 2017. One of the reasons breast implants are so popular is because they are not a permanent solution to breast augmentation. They can be removed if patients are not happy with their appearance or they simply do not want that much augmentation anymore to their breasts. There are also other reasons that patients have their breast implants removed and they involve complications and risks to their health that has caused the FDA to issue warnings about breast implants.
Breast Implant Complications
According to the FDA, around 20% of women need to get their breast implants removed because of complications. Some of the most common complications include scarring, muscle and joint pain that are considered to be severe and breast implant ruptures. The term for these breast implant complications is "breast implant illness". In addition, statistics have shown that 573 people developed a rare form of blood cancer due to their breast implants and 33 of those people have died.
FDA Breast Implant Warnings
In the wake of the complications and illnesses described above, the FDA has issued warnings that are placed on breast implant boxes. Having a warning placed on the box of a product is considered to be the most serious type of warning and it was placed on breast implant boxes because the FDA felt that women were not fully informed of the risks involved in having breast implants.
In addition to the warning on the box, doctors are also required to inform patients about the warning and the risks in having breast implants before they undergo surgery. The FDA is also considering making a "decision checklist" that doctors will review with their patients. The checklist will discuss the risks of breast implants and offer patients other medical options.
FDA Advisory Panel about Breast Implant Risks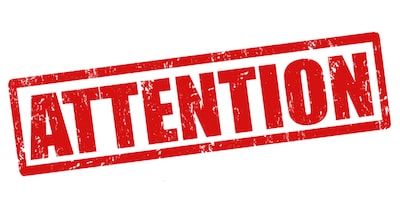 Back in March, the FDA held an advisory panel where patients testified about receiving breast implants. Many of those that spoke before the FDA advisory panel said they were unaware of the risks of having breast implants placed in the body before the surgery was performed. In addition, more than 7000 women signed a petition that demanded the FDA require a checklist that would be read to patients before a breast augmentation procedure was performed.
It seems that the FDA is listening to the concerns of patients as the organization has stated that this is "a distinct opportunity to do more to protect women who are considering implants."
Breast Implants Background and the Present
The history of breast implants dates back to the 1960s but they have always had a somewhat troublesome history. As recently as a few years ago, a link was discovered between breast implants and anaplastic large cell lymphoma. Plus, more studies were conducted and a higher rate of autoimmune disease was found in women that have breast implants.
In July of this year, the FDA recalled textured breast implants from Allergan (a manufacturer of breast implants) due to the increased risk of patients developing anaplastic large cell lymphoma. It was discovered that the risk of developing cancer was actually six times higher with this brand of breast implants from Allergan than with other brands of breast implants on the market.
Breast Implant Removal Process
Breast implant removal is performed to address multiple issues patients have about their breast implants. Some of the most common reasons for breast implant removal include implant malfunctions such as ruptures, a desire to change the size of the breasts and capsular contracture (this is when a patient has a capsule of scar tissue that is hard and it contracts around the implant). Breast implant removal normally begins with the creation of an incision, through the original incision where the breast implants were placed, in order to remove the breast implant. In addition to removing the breast implants, the surgeon can also remove any scar tissue that is present in the area where the implants were placed.
FDA Breast Implant Warning Status
As of the publication of this article, the warning on the breast implant boxes is in "draft guidance" which means the warning is subject to review and commentary from the public. In a statement about the draft guidance, the FDA said "Taken as a whole we believe this draft guidance, when final, will result in better labeling for breast implants that will ultimately help patients better understand breast implant benefits and risks, which is a critical piece in making health care decisions that fit patients' needs and lifestyle."
It is not known how long the warning will be in "draft guidance". It is a good first step in addressing the concerns of female breast implant patients while also trying to prevent any future complications that result from the placement of breast implants in patients.
MA