A person who is willing to be on a reality television show is normally not shy or reserved when it comes to sharing details about their private life. This is certainly true for Bethenny Frankel when it comes to changes in her appearance. Frankel recently shared an Instagram video where she discussed the topic of plastic surgery and whether she plans on having any type of procedure in the near future.
Bethenny Frankel – Real Talk About Plastic Surgery
Bethenny Frankel is a fifty-two-year-old former star of the "Real Housewives of New York City" as well as a businesswoman. She is also someone who does not seem to be worried about sharing her thoughts and opinion on the topic of plastic surgery.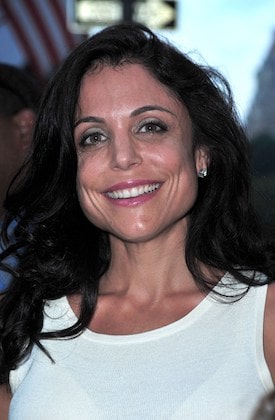 In a recent Instagram video, she told her followers that she was "seriously considering" having another procedure in an effort to be open and honest with her fans about her feelings towards plastic surgery.
"I owe it to you to be totally transparent with you." In the video, she revealed to her fans that she previously had Botox placed in her jaw in order to sculpt her face. She also shared the news that she had a breast lift fifteen years ago and had filler placed in her body "once" in the past.
"In today's world of fillers and facetune and people being outright dishonest about how they look…it's so important to me that I remain transparent about my physical appearance, especially now that I'm in this beauty space."
Frankel, who often posts photos of herself without makeup or fillers in her face, also said, "I'm thinking very seriously about plastic surgery…and I want to share with you all the reasons why." As part of her decision making process when it comes to having any type of plastic surgery procedure, Frankel told her video viewers that she had been on a "plastic surgery consultation tour." She went on to add, "I will eventually do this. I want to look like myself. I just want a little help along the way."
Bethenny Frankel – Not Worried About the Opinions of Others
The former reality television star acknowledged there are some of her followers that might not be in agreement with her when it comes to her opinion on cosmetic procedures. She said, "Many of you will judge me, and that's OK, as long as I'm being honest with you. You can disagree with my decision. But you will not judge me for lying because I won't lie to you because we've discussed so many things with beauty and age, and that would be a full fraudulent scam.
As part of her discussion about being open with her followers, Frankel also noted that many women are not completely honest with others when it comes to revealing the type, and amount, of work they had performed in the past.
"I think these women are lying about everything. They're lying about how much money they have. They're lying about how much surgery they have. I don't know why they're insecure, but they are."
Bethenny Frankel – Past Plastic Surgery Procedures
In addition to the plastic surgery discussion she recently had on Instagram, Frankel has openly discussed the subject in the past. While she told Life & Style years ago that she has not had any type of invasive plastic surgery, she also admitted to having breast augmentation surgery years ago. In 20025, she had a consultation appointment where the doctor talked to her about undergoing a breast lift. "He told me there would be big lollipop scars if I got a lift. Being single at the time, I wasn't comfortable with that idea. He told me he could instead put in a small implant that would give me a lift – not as much as a real lift would but at least a little bit of a lift. So I did it."
She was not happy with the breast implants results due to their bigger and (still) saggy appearance. At the time, she did not have the money to have the breast implants removed. However, once she joined the Real Housewives franchise, she had her breast implants removed and also had her desired breast lift surgery.
Frankel also admitted to having Botox placed in her jaw as a way to help her quit grinding her teeth. When members of the media and her fans pointed out the new look to her jaw, she did not hesitate to share the news about having Botox injections in the jaw. She even stated, "You can see that my jaw has completely changed" in her continuing quest to remain honest with her fans when it comes to her celebrity plastic surgery procedures.
It is not known what type of plastic surgery she plans on having in the future but Frankel is the type of person who will not hesitate to share the names of the treatments with the public when she is ready to discuss them.
- MA