When female patients have breast implants placed in the body, they are expecting to enjoy an enhanced size, shape, and contour to the breasts. They are likely not expecting the breast augmentation procedure to save their life. However, a mother of two recently shared the story about how a boob job helped her to realize she had a cancerous lump in her body. The story begins with these insights from Cosmetic Town TV:
Life-Saving Boob Job – Details Here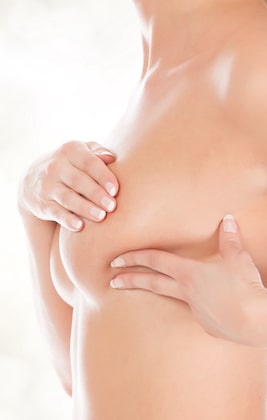 Rebecca Craggs is a fifty-three-year-old woman who has been thinking about having breast implant surgery for almost two years before making the decision to get them in October of last year. Instead of simply giving her a bigger size to the breasts, the surgery results changed her life as she feels they saved her life.
Craggs told a news reporter, "I'm just counting my lucky stars that I actually had the boob job. I had the surgery, and it was brilliant, and I was really pleased, but then, two weeks later, I was like, 'oh my gosh, there's a lump there on the side of my right breast."
The realization that something was wrong with her body started when she first removed her surgical bra and bandages. While inspecting her breast, she felt something moving in her body that was located about one millimeter under the skin. Craggs described it as being "really prominent – like a hard broad bean and about the size of one, too."
Even though she was not sure what the hard object was in her body, she did start imaging the worst scenarios possible such as cancer.
After making an appointment with her doctor as quickly as possible, the medical professional was able to lessen her worries by telling her that the lump was likely a cyst and that it "wasn't anything to worry about." The doctor did decide to play it safe by referring her to the breast unit of a local hospital in order to get a second opinion.
Flash-forward two weeks later and Craggs had a mammogram, ultrasound, and biopsy performed. Unfortunately, she did have something to worry about when the results came back from the tests.
She went back to the doctor and a nurse came into the room. "I thought, 'Oh my God.'" Her fears were confirmed a few days later when Craggs was informed that she had breast cancer. Craggs said she already felt like she had the disease so her reaction was not being very surprised by the news.
Craggs also said without her breast implant surgery, she likely would not have found out about the cancerous lump before the disease spread to her lymph nodes or other areas of her body. "So without that, I could have been wandering around not knowing I had it thinking that 15 months ago my mammogram was clear, and I wasn't due for another one for another two years."
Life Saving Boob Job – How the Cancer Was Treated by Her Doctor
She ended up having a lumpectomy to remove the cancerous lump from her body along with a biopsy of her lymph nodes and the removal of four extra millimeters of tissue from the area around the tumor.
Craggs later received the good news that the cancer had not spread any further. Earlier this year, she had three weeks of radiotherapy to try and prevent the formation of any additional cancerous cells. Craggs also checks her breasts on a daily basis and plans to have an annual mammogram for the next five years. "There's loads of ladies who missed their mammogram over lockdown, and that's really concerning, because there's loads of ladies walking around with breast cancer without knowing."
Breast Cancer Screenings – Lower Numbers Reported in Recent Years
A study from the Journal of the American Medical Association shared the news that more than two-million fewer women reported having a screening for breast cancer in 2020 as opposed to 2018. This is concerning as the New York Department of Health has reported that mammograms prevent 12,000 deaths on an annual basis.
Craggs recommends that women should "book a mammogram and check your boobs all the time. And if you have got a lump, don't be scared to go to the doctor, because it's only going to get worse if something's wrong. A lot of people think, 'Oh, it's nothing, I'll do it later' or they're too scared just in case it's something. Well, if it is something, you need to get it sorted."
This is very good advice as women should definitely follow their instincts and listen to their bodies when it comes to their health. In addition, the FDA has also discovered a link between breast implants and anaplastic large cell lymphoma (BIA-ALCL) which is considered to be an uncommon cancer of the immune system. Anyone interested in having breast implants placed in the body needs to have a thorough examination of their health by a board-certified and experienced medical professional to make sure they are healthy enough for the procedure.
- MA