Breast augmentation, performed by placing breast implants in the body, is able to increase the size and enhance the shape of the breasts using saline breast implants or silicone breast implants. While this is a generally popular medical procedure for women who want to gain a greater amount of breast augmentation, there have been some concerns in the past few years regarding the safety of breast implants related to cancer occurring in some breast implant patients. We have the story below about how one woman who experienced health issues after her surgery decided to form a support group for other women experiencing the same situation. Our coverage begins with this video update about Maria Gmitro and her mission from Cosmetic Town TV;
The Birth of the Breast Implant Safety Alliance
In 2014, Maria Gmitro, who currently resides in Charleston, South Carolina, had breast implants placed inside her body. While she describes the cosmetic results of the procedure as being fantastic, she started to have health issues within a few months of having them inserted into her body. Some of the health issues she began to experience included rashes, chronic fatigue, inflammation, and trouble sleeping at night.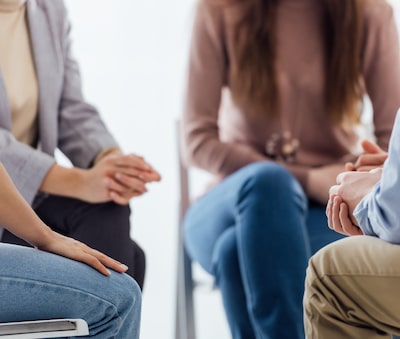 Gmitro turned to her plastic surgeon for advice about the issues, but the doctor claimed there was not any type of medical issue. According to Maria Gmitro, "I look at my medical records. I had no problems and then I have two binders full of medical records of all these issues. I thought, there's something to this."
In 2017, she made the decision to have her breast implants removed. Once they were no longer in the body, Gmitro discovered that her overall health was able to bounce back rather quickly.
Instead of ignoring what happened to her, Gmitro "connected with other women that were having the exact same experience with breast implants and then when they were removing their implants, these symptoms started to go away."
The medical issues related to her breast implants led Maria Gmitro to form an organization known as the Breast Implant Safety Alliance (BISA). This nonprofit organization is now known for holding meetings with the Food and Drug Administration (FDA) and plastic surgery societies in order to help improve patient awareness about the possible dangers and side effects of having breast implants placed in the body.
As an example, the Food and Drug Administration took the necessary steps to develop new labeling and language for all breast implant types. The new labeling and language were developed in order to explain that breast implants have been associated with a type of cancer related to the immune system.
The issue of cancer related to breast implants is a situation that Gmitro pushed to make sure was addressed for women who wanted to know more about the issue. "We've got a situation where people who either suffered from cancer once or didn't have cancer but wanted to remove their breasts so they wouldn't get cancer, wound up with cancer from the actual breast implants."
Words of Advice for Women with Breast Implants
Gmitro was asked by a television reporter if women should just avoid having breast implants in their bodies. She replied, "If you have breast implants, make sure that you are familiar with these symptoms. Make sure you know exactly the type of implants that you have. I would keep track of your health records and just notice if there's any changes in your breast, changes in your health."
Since founding her nonprofit organization, it has grown to include members all across the United States as well as Canada. The wide reach of the organization is helpful as the side effects from breast implants can impact women no matter where they are located in the world.
"The information that's out there is very biased because the plastic surgeon is still selling a product. They are still making a profit when they place those implants so we seek to provide modern, balanced information so patients can make the best, informed decision for themselves."
Breast Implants – What to Ask a Doctor
Patients who are interested in having breast implant surgery should schedule a consultation appointment with a surgeon who is board-certified and experienced in performing the surgery. The surgeon will examine the patient to make sure the person is healthy enough to have the procedure and also talk to the patient to learn the reasons why the person wants to have a breast augmentation procedure. It is important to make sure the patient is having the surgery because they want to have breast implants and not to make someone else happy.
The surgeon will also explain the pros and cons of the surgery so the patient will have a better understanding of the benefits and drawbacks of the procedure. The consultation appointment is also the opportunity for the patient to ask questions and address any concerns they have about breast implant surgery. Once the person has all of the answers to their questions, they can make an informed decision about breast implant surgery.
- MA