As the United States continues to reopen during the ongoing COVID-19 pandemic, many celebrities are stepping out in public with a different look than they had before the nationwide lockdown. The different look for the celebrities is being referred to as the "coronavirus refresh". The "coronavirus refresh" is the look that happens after some public figures appear to have taken the time during quarantine to have some enhancements made to their appearance. Let's take a look at some of the famous figures that made changes to their appearance in this age of coronavirus.
Public Figures that Might have had Cosmetic Surgery during COVID-19 Lockdown
Kellyanne Conway – While she is best known as a counselor to the White House, Kellyanne Conway is also known these days for her more refreshed appearance. The public first started to notice her new look when she recently appeared on Fox News wearing more makeup than usual while also having more contour to her cheeks that could be thanks to fillers or a chin implant. In addition, the public noted a smooth look to the skin under her eyes as well as on her forehead that might have been the result of Botox.
The reaction to her new look was a general feeling of surprise:
Radio host Stephanie Miller tweeted "What the hell happened to Kellyanne Conway??"
A writer for the Washington Post wrote "Getting ready for Fox News Gig?"
TV personality Elizabeth Vargas said that Conway was "unrecognizable"
Others thought her face looked like it had been altered using Zoom's "Touch Up My Appearance" filter
On the other hand, some people that commented on her appearance felt like she simply looked well-rested and refreshed with no signs of cosmetic surgery.
Joe Biden – The man that many believe will be the Democrat that challenges Donald Trump in the election this year is Joe Biden. He is also suspected of having a traditional facelift although some celebrity watchers view the results as being "conservative" thanks to the pulled down and elongated appearance of his earlobes as well as a slightly contoured look to his neck.
Hillary Clinton – The Democrat that unsuccessfully challenged Donald Trump in the 2016 election was Hillary Clinton. The changes in her appearance have been apparent to onlookers in recent months and her refreshed look includes the reduction of her crow's feet and a better position to her eyebrows. Some people are speculating that she had a chemical peel as well as filler injections to add volume to her face and also tighten the appearance of her skin.
Khloe Kardashian – This reality TV star shocked her fans last month with a radically different look to her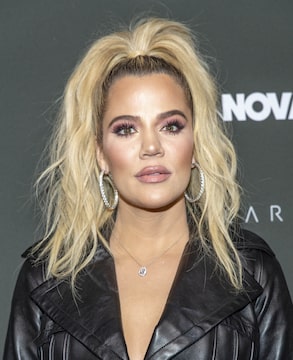 face. She even joked about it with one of her online followers by claiming her new look was due to "my weekly face transplants clearly."
When it comes to the changes in the appearance of her face, some cosmetic surgeons have speculated that Khloe had work done on her nose to achieve its refined look that includes narrower nasal bones. In addition, fat transfer or Juvederm injections to the lips could be the reason for their greater volume and Botox might be the reason she is enjoying higher eyebrows than in the past.
Adele – Besides being one of the most famous singers in the world, Adele has been in the news recently for her new appearance in public. In addition to her newly slender look that she says is the result of exercise and diet, there are some that suspect her of undergoing neck liposuction, Botox to give her higher eyebrows and maybe some rhinoplasty to improve the tip and height of her nose.
Simon Cowell – The man that first rose to fame in America as a judge on "American Idol" has actually been quite open with the public about his cosmetic surgery procedures in the past. He has not yet addressed the new look to his face that includes increased volume that might come from fillers and an improvement in his neckline that could be the result of neck liposuction.
Reasons for Public Figures having Cosmetic Surgery during COVID-19 Lockdown
Experts say there are a number of reasons that public figures decided to have cosmetic surgery procedures during their COVID-19 lockdown:
They were able to have their cosmetic procedure of choice and easily stay out of the public eye during their recovery period
They can afford to have procedures at home during a time when cosmetic surgery clinics were closed due to orders from state governments
Thanks to the increase in video conferencing for meetings and appearances, many celebrities (and business people) are forced to view their faces in unflattering angles and lighting along with having to see their current look in high definition or close-ups on a daily basis
After seeing what they perceive as flaws in their appearance due to online video conferencing, public figures often turn to cosmetic surgery in order to maintain their image when they are viewed by their fans.
While these public figures are turning to cosmetic surgery, they often don't discuss the changes in their appearance with the public. Until they decide they want to share the reasons behind their new look, the public will just have to speculate about the reasons behind the changes in the appearance of celebrities after the COVID-19 lockdown.
MA