In the past, plastic surgery was often viewed as being a "female procedure" since popular culture often showed women having a cosmetic procedure to enhance or augment their appearance. This is certainly not true in the present day as male patients are having plastic surgery in their home state as well as traveling to locations such as California to have Los Angeles plastic surgery or Beverly Hills cosmetic surgery for men. California male plastic surgery procedures provide male patients with a rejuvenated and youthful appearance that improves their self-confidence and also gives them a better self-image.
California Male Plastic Surgery – Why it is Growing in Popularity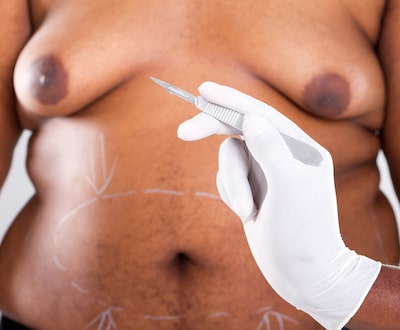 According to the American Society of Plastic Surgeons, there were more than 1.3-million cosmetic procedures performed on male patients in 2019. This number was an increase of 29% since the year 2000. While plastic surgery for men used to be generally performed on older patients, millennials are now shown to be almost twice as likely as people over the age of 35 to consider having cosmetic surgery.
The American Society of Plastic Surgeons reported that liposuction and male breast reduction gynecomastia (male breast reduction) were the top surgical procedures desired by male patients. In addition, sculpting and contouring the chest were rated as being of the highest importance by men.
One of the biggest reasons that male plastic surgery has been growing in popularity was the COVID-19 related shutdown experienced by people all across the United States. Some doctors are comparing the desire to have plastic surgery to a spiritual awakening as male patients realized they should not put off what they wanted to accomplish in terms of their appearance. In addition, many of these patients are still working from home which makes it easier for them to recover away from the view of others.
California Male Plastic Surgery – Results Desired by Patients
There are several things that male patients hope to accomplish when it comes to having cosmetic procedures. They want to look youthful in the workplace so they get rid of fine lines and wrinkles using Botox and dermal fillers for men. They also have eye fillers for men to eliminate the look of dark circles under the eyes and restore volume that has been lost due to the aging process.
Male plastic surgery patients also want to gain a sculpted chest to get a torso with a classic V-shape. The improvement of their torso, through male breast reduction, helps them to look better in clothing and have a better feeling about their appearance.
Ab sketching is also a popular choice that targets the fat on the abdominal wall so the reduction or removal of that fat will give the abdominal muscles a more prominent look.
There is also a smaller subset of male patients that want to achieve a look that is thinner and slenderer in appearance and not as muscular as other patients desire.
California Male Plastic Surgery – Maintaining the Results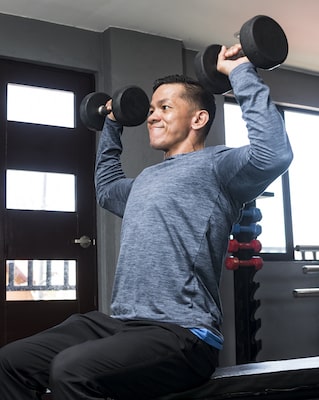 Once the desired results are achieved, how do patients go about maintaining the results?
The first step is following a healthy lifestyle that includes proper diet and exercise. Extreme changes in weight (positive or negative) can negate the plastic surgery results and cause patients to lose the look they gained by undergoing plastic surgery.
Patients are advised to exercise on a regular basis, eat a balanced diet and also follow any post-op instructions that are given to them by the plastic surgeon. While California plastic surgery can change their appearance, it will not change the way the person acts on a daily basis. Male patients need to take charge of the plastic surgery recovery process and work hard to maintain their results. Whether they work out at home, or they go to a gym on a regular basis, proper diet and exercise is a "must have" when it comes to maintaining the results from plastic surgery.
California Male Plastic Surgery – How to Get Started
Once male patients are ready to have plastic surgery to gain a more rejuvenated and youthful look, it is time to schedule a consultation appointment with a plastic surgeon. The doctor will ask the patient the reasons they want to have a procedure along with the type, and extent, of results that the person wants to experience after the treatment.
The plastic surgeon will also perform a thorough examination of the body of the patient to make sure the person is healthy enough to have male plastic surgery along with being an ideal candidate for the desired treatment.
Once the surgeon and the patient agree about the procedure, and the expected results, the treatment can be scheduled and performed by the doctor.
California male plastic surgery continues to be a popular choice as COVID-19 restrictions lift across the country. Because of the lift in travel and capacity restrictions, more male patients than ever before are making plans to achieve their ideal look through plastic surgery.
- MA