Plastic surgery has grown in popularity over the past decade or two and part of the reason for its growth has been social media. The viewing of videos, the sharing of "before and after" photos, pictures of celebrities that are suspected of having a procedure and pop culture in general have all contributed to the growth of plastic surgery across the United States. The increased exposure that the public has to plastic surgery has made them more open and unashamed to share their stories with others.
Plastic Surgery Concerns in the Recent Past
There was a period of time in 2020 when the plastic surgery industry experienced a dip in the number of procedures being performed due to coronavirus restrictions and COVID-19 concerns. Elective surgeries were forced to come to a halt due to the need for medical facilities and doctors to devote all available resources to taking care of COVID-19 patients.
As vaccines started to become available and the country figured out how to protect themselves against the virus, elective surgery was able to be performed again and the plastic surgery industry started to make a comeback.
How Working at Home Boosts Cosmetic Surgery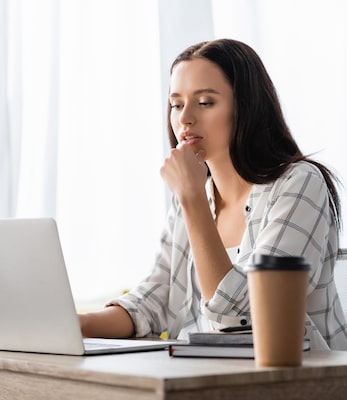 In the past few years, the chance to work remotely has also been a leading factor in people deciding to have cosmetic surgery to alter or enhance their appearance. Many business experts have pointed to a phenomenon known as either the "Zoom Boom" or the "Zoom Effect."
The "Zoom Boom" refers to the fact that many businesses still have employees working at home. There are many reasons for this including employees preferring to work at home, businesses being able to save money by not having to pay for office space for their staff and the ongoing concerns about COVID-19 still being a danger to the public.
Coronavirus worries have changed the business landscape as many in-person meetings and networking events have shifted to video calls and virtual happy hour gatherings. The constant need to be on-camera has led many people to become more critical than ever before of their appearance. This level of dissatisfaction with the appearance of their face has caused many people to turn to cosmetic surgery to make desired changes to their facial features.
While it might seem odd to worry about how they look on a computer screen, many remote workers feel like any perceived flaws in their facial features are magnified on a computer screen. It should be noted that cameras on a computer do not accurately reflect the appearance of a person. These cameras have been compared to a funhouse mirror because workers are staring into them at a close range that can lead to unflattering results. Overall, front-facing cameras such as those on a computer give a look that is flatter than normal for the face including making the eyes look smaller and giving the nose a larger look.
Plastic Surgery and Remote Work – Recovery Time Advantages
Since remote workers do not have to go to the office on a regular basis, they are able to recover at home where they are generally away from the gaze of their coworkers. Plus, they are able to recover at home without the need to use any paid time off.
There are multiple ways remote workers can make sure their fellow employees are not able to see the changes made to their appearance. They can leave the camera off during staff calls and meetings which means nobody is able to view their face. They can also wear masks during the call and simply claim they are wearing it to remain safe or to avoid any possible exposure to the virus from a family member or roommate. Since the face can be covered during video calls, this gives patients the chance to have procedures such as fillers in the face or lips, rhinoplasty or chin liposuction. The recovery process can take place in the privacy of their home with the occasional need to cover the face for a meeting that takes place on a video camera.
Remote Work and Plastic Surgery – A Financial Help
There are some members of the public who have started to travel again and they are spending money on visiting places they could not visit in the recent past due to coronavirus lockdowns.
On the other hand, some people are using the money they saved while staying at home to pay for a desired plastic surgery procedure. The ability to save money by not having to drive to the office each day, as well as not doing as many outside activities because of safety concerns, left some people with more disposable income than they had in the past. They are using this money to have plastic surgery and to achieve the changes to their look they wanted in the past but did not have the time or money to explore.
With the continuing trend of businesses letting their employees work at home, the ongoing "Zoom Boom" does not look like it will be slowing down anytime in the near future.
- MA