Nasim Pedrad first came to the attention of the public during her years as a cast member on "Saturday Night Live." In the years since her time on the show, she has been in multiple television projects including "New Girl," "Scream Queens," and "Chad." Besides her comedy skills on the small screen, Nasim Pedrad has come to the attention of the public due to some perceived changes in her appearance that some of her fans and online celebrity watchers are saying came about due to plastic surgery on the part of the actor.
Nasim Pedrad – What's Up with the Changes in Her Appearance?
Since her time on SNL, Nasim's fans have often speculated about her appearance with many of them wondering if she had some type of cosmetic surgery. The topic of plastic surgery for Nasim Pedrad has also been discussed in various online platforms.
In a 2016 thread on Reddit, one person posted how he noticed her face seemed to have an appearance that is "a bit much more waxy than typical and her eyebrows were actually definitely curved and high."
The Reddit discussion about her face continued again some years later after she appeared on "Conan" on TBS to promote her TV show, "Chad." Here are some of the responses to her appearance on the show and her appearance in general:
"wtf happened to her face""When I saw promos for "Chad" I thought it was make up or effects but it's still there even in this video…must be botox then!"
Not everyone agreed that her appearance was different in a "bad way." For example, one user wrote, "Nasim Pedrad? I think she looks fine. If anything they slap way too much makeup on her and the lighting makes her face glow."
In addition to the mention of Botox on Reddit, there are some people who suspect her of having rhinoplasty, AKA a nose job, to alter the look of her nose. Some online commentors think she had a surgical rhinoplasty procedure while other feel she made the changes to her nose through Botox. One online user wrote, "Oh sorry I meant it was obvious because of her nose. That's a plastic surgery'd nose for sure."
In addition, there has been some talk and online speculation about Pedrad having lip fillers at some point in the past.
Nasim Pedrad – Possible Plastic Surgery Explained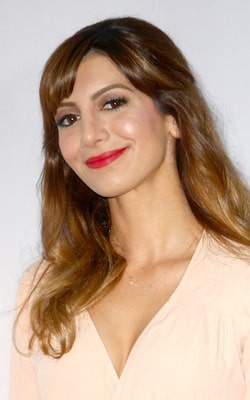 One of the procedures she is suspected of having is rhinoplasty. This is a procedure that is performed to make changes in the shape, size, or appearance of the nose. The surgeon makes the desired alterations to the skin, bone, or cartilage of the nose in order to give the nose a better balance and proportion in comparison to the rest of the facial features. In addition to making aesthetic changes to the look of the nose, rhinoplasty can also be performed to improve the functionality of the nose which means it improves the ability of patients to breathe easier. Rhinoplasty can be performed as open rhinoplasty or closed rhinoplasty and patients should be aware that there might be some visible scarring after open rhinoplasty.
Botox is a cosmetic treatment that works to smooth the appearance of fine lines and wrinkles as well as lessen them on the face. Botox works by injecting it into a targeted muscle that is located near a wrinkle. Neuromuscular blockers limit the amount of muscle contractions that can occur where the injection was performed so the muscle will relax and give the skin a smoother look. Botox can also be used to change the shape of the nose when it is injected into the nose of the patient. Unlike surgical rhinoplasty, the results of a nose job using Botox are not permanent.
Nasim is also suspected of having lip injections that placed fillers in her lips to give a better enhancement to their shape and volume. The filler is placed in the lips by the doctor and then massaged to smooth any bumps in order to create a more natural appearance. The filler is usually made of hyaluronic acid which is a natural substance that is found in the human body.
Nasim Pedrad – Has She Commented on Plastic Surgery?
As of the writing of this article, the SNL alim has not publicly commented on the topic of plastic surgery as it relates to her current appearance. She has not gone out of her way to avoid the issue, but she has also not made it a point to answer any of the online questions people have about the changes in her look over the last few years.
Cosmetic surgery is a personal topic for many people, and they often do not feel the need to justify or share their reasons for wanting to alter or enhance their appearance. This could also be the case with Nasim Pedrad and any plastic surgery confirmation does not appear to be coming from her anytime in the near future.
- MA