As social media and reality TV have both grown in popularity in the last decade, millennial patients across the United States have started to use celebrities as inspiration for their desired plastic surgery results. Reality TV stars such as the Kardashian family have inspired millennial patients that want to look good on social media platforms that are heavy on visuals, such as Instagram, to have cosmetic procedures such as a Brazilian butt lift (BBL) in record numbers.
Brazilian Butt Lift Explained
A Brazilian butt lift is a butt augmentation procedure that involves fat grafting to provide the desired amount of augmentation. Unwanted and/or stubborn fat is removed from a targeted area on the body of the patient using liposuction. The removed fat is then purified before being injected into the buttocks to give the patient the desired amount of butt augmentation as well as a more defined shape and contour to the backside.
Brazilian Butt Lift Growing in Popularity
Butt augmentation with fat grafting, aka a BBL, is one of the most popular plastic surgery procedures in the United States. As recently as 2018, the American Society of Plastic Surgeons reported that 24,099 Brazilian butt lifts were performed. This number was an increase of 19% over the 20,301 Brazilian butt lifts that were performed the previous year.
Brazilian Butt Lift and Social Media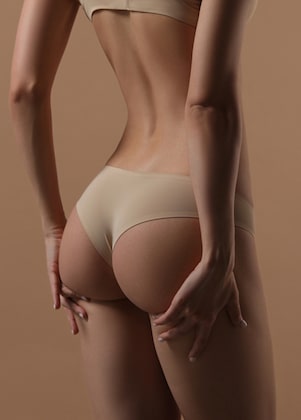 As mentioned above, millennial patients want to look good in photos on social media platforms such as Snapchat. They visit doctors to ask for their help in looking as good in person as they do when using filters on social media apps.
In a recent interview featured on the CNBC website, Dr. Alyssa Golas, clinical assistant professor of plastic surgery at NYU Langone Health, said Snapchat "gives people an idea of what they want to change about themselves in ways that aren't necessarily possible." She added that social media has had an impact on the age of patients visiting the offices of doctors. "We're seeing a lot of younger people come in."
In an article published last year in the JAMA Facial Plastic Surgery medical journal, the current era was described as being the "era of filtered photographs". In addition, the article stated "These filters and edits have become the norm, altering people's perceptions of beauty worldwide".
It was reported that, in 2018, more than 17.7-million people had some type of cosmetic procedure performed on their bodies. Their cosmetic procedure choices included minimally invasive treatments such as Botox and fillers as well as nonsurgical skin tightening. In total, the number of plastic surgery and cosmetic surgery procedures grew by 1.6% from the previous year. This number came from statistics provided by the American Society of Plastic Surgeons.
Plastic Surgery is More Widely Accepted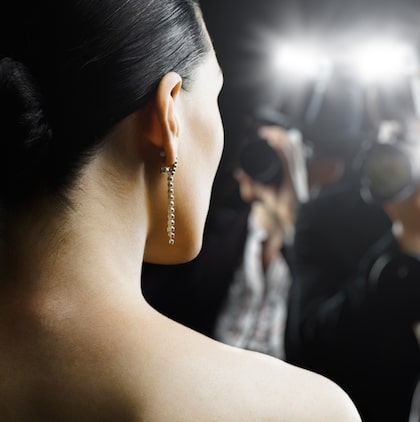 Thanks to the rise of social media celebrities and reality TV stars, such as Kylie Jenner, Kim Kardashian and Heidi Montag, that have openly discussed the cosmetic surgery treatments they have undergone, there is less of a stigma involved with having plastic surgery to alter the appearance of a person.
Dr. Alan Matarasso, the president of the American Society of Plastic Surgeons, says "Once the introduction of smartphones and social media came around, you get people literally in the recovery room filming themselves and posting it." Matarasso shared that the open attitude of sharing on social media is much different than in the past. Years ago, he had to build a back door at his practice so patients would have the ability to come and go without being viewed by others after their procedures.
Minimally Invasive Procedures on Trend
Golas feels that trends about the performance of minimally invasive procedures such as Botox and fillers are shifting from patients that are middle-aged to a much younger audience. Millennial patients enjoy having the changes made to their appearance while also enjoying less downtime and bruising after the procedure. In addition, they like the more subtle results they can get from Botox and fillers as opposed to the "extremely pulled" look that they traditionally associate with a facelift. As an example of the growing popularity of minimally invasive treatments, Botox has seen an 845% growth in the number of procedures performed from 2000-2018.
Plastic Surgery Warnings
One of the main warnings that all doctors look for with their plastic surgery patients is whether or not the person is having the surgery because they want to make someone else happy. Plastic surgery should be performed because patients are making the changes they desire and not to make someone else happy with their appearance. Matarasso has stated "Yes, a bug butt is fashionable. But you should be doing it not because your friend did it. You should be doing it for self-improvement."
Doctors also warn patients against choosing a treatment simply because it is "the latest thing" or popular with their friends. Some treatments such as fillers can stretch out the skin while other plastic surgery procedures such as rhinoplasty provide results that last a lifetime. Plastic surgery results can be permanent so patients need to take that into consideration before making the final decision to have a procedure.
MA