Kate Winslet has often projected a feeling of confidence in herself, and she also seems to have a good self-image about her appearance. This has not always been the case as there have been many times in the past when the actress has not been very confident in herself and her looks. Was there ever a time that she was interested in having any type of cosmetic surgery? Also, would her husband have left her if she had made the decision to undergo plastic surgery? Let's find out by examining Kate Winslet celebrity plastic surgery gossip.
Kate Winslet – Pressure About Her Appearance in the Past
In the earliest days of her career, Kate Winslet was constantly in the spotlight when it came to her appearance. The pressure on her was especially true when Titanic first hit movie screens as the media took to calling her overweight at the time.
While guesting on a podcast, Winslet said, "Isn't it awful? Why were they so mean to me? They were so mean. I wasn't even f***ing fat."
In addition, Winslet said that, if it had been possible, she would have tried to respond to the negative comments about her body and appearance in a different way. "If I could turn back the clock, I would have used my voice in a completely different way. I would have said to journalists, I would have responded, I would have said, 'Don't you dare treat me like this. I'm a young woman, my body is changing. I'm figuring it out, I'm deeply insecure, I'm terrified, don't make this any harder than it already is.' That's bullying, you know, and actually borderline abusive, I would say."
Kate Winslet – How Did Her Ex-Husband Feel About Plastic Surgery?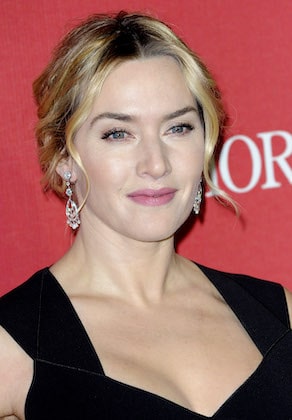 Winslet has become much more secure and confident in herself and her body as she has gotten older. In addition, the Hollywood actress has also made the decision to embrace the physical changes that come with the aging process as she continues the journey of life in her forties.
During an interview, Winslet declared, "I have the kind of wrinkles that are here to stay now. You know, not just the ones where you wake up in the morning and you go, 'Oh, that will go away in two hours' time.' No, they're there. That's the way that it is."
While there are some celebrities who seem to make it their mission in life to battle the aging process, Winslet says she is determined to avoid having any type of cosmetic procedures that can turn back the clock on her appearance. "It goes against my morals, the way that my parents brought me up and what I consider to be natural beauty. I will never give in."
Even though she shared her moral objection to cosmetic procedures, there was a time in her life when the actress was actually curious about cosmetic surgery procedures. She has even joked that Sam Mendes, her ex-husband, discouraged Winslet from acting on her curiosity when it came to having plastic surgery. As she once told Digital Spy, "I am intrigued by surgery but Sam would leave me if I did anything like that.
Kate Winslet – Less Concerned about Her Appearance
These days, Kate Winslet says she is much less concerned about her physical appearance than she was in the past. One of the reasons that she is not as concerned about her looks is that she has other things that take up her time and they include her career and her children.
"Honestly, I have learned that health comes before reaching for a mirror or a bottle of product. And if anything, I do look in the mirror less and less as I get older. In my twenties I probably thought about my appearance more than I do now, for the simple reason that as I get older I have more important things that concern me than how I look. Like family, happiness and having fun!"
Actors in Hollywood – Battling the Aging Process
While it is good to see a star like Kate Winslet being happy with her current look, the same cannot be said for all actors in Hollywood. Both male and female stars turn to treatments such as Botox and fillers to maintain a youthful look along with more permanent solutions such as a facelift to gain a younger and more rejuvenated appearance.
In addition, not everyone in the acting industry is as open as Winslet when it comes to discussing their appearance. There are many stars who visit cosmetic surgeons without advertising their visit to a doctor. Instead, they take extra steps to not be seen by the public or gossip magazines and websites.
Even though it is refreshing to see Kate Winslet be so open and unconcerned about making changes to her appearance, it remains to be seen if she will continue to maintain the same attitude in the future.
- MA