Plastic surgery continues to be a popular option for patients that want to enhance or augment their appearance and gain a more youthful and refreshed look. There are multiple procedures designed to add volume to the face (fillers), reduce fine lines and wrinkles (Botox) and lift and tighten the underlying muscles in the face (facelift). Even though these treatments turn back the clock and make a person look younger, one Hollywood actress is not a fan of cosmetic surgery procedures. Justine Bateman, best known for her work on the sitcom "Family Ties", is speaking out against the idea of plastic surgery.
Justine Bateman on the Topic of Aging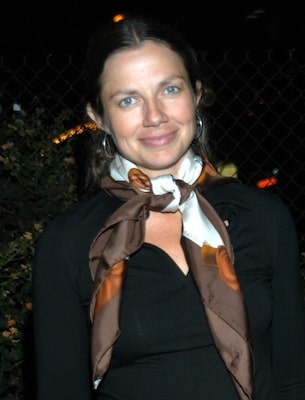 In an interview with Yahoo Life, the 55-year-old actor and writer said "I hope that for all women, they could just look into what's making them think they need to change this one square foot of skin. What would happen if we just continued to become more and more and more ourselves?"
The issues of aging naturally and the topic of beauty are examined in her new book, "FACE: One Square Foot of Skin". The book includes short stories about how women of different ages cope with beauty standards placed upon them by society. The book includes interviews with famous actresses, with their names and details changed to protect their identities, that share their experiences in an effort to show how often actors are criticized online for their appearance. After all, this is a topic she knows well from her own experience.
Bateman said, "I had Googled my name and there was an auto complete that said 'Justine Bateman looks old' and I was like 40, 41 at the time. And then I went into this rabbit hole and read all the things that people were saying. It affected me more than I thought it would, and for a longer period of time than I thought it would."
Justine Bateman – A Lifetime of Having Her Appearance Examined
The actress is used to having her appearance discussed by the public and examinations by the public of pictures of Justine Bateman. She first gained fame at the age of 16 on the TV show, "Family Ties". Her experience on the show was the first time she had a large amount of attention paid to her looks.
After searching her name on Google, she realized that aging naturally was not a choice she was going to be allowed to enjoy. She also realized not having any cosmetic procedures performed on her face was somehow viewed as negative by the public. "Why do we have these sort of anchors in society that women's faces need to be changed? That we have this assumption that a woman's entire self-worth is just this piece of skin that's on their head."
Hollywood Actress Visits a Plastic Surgeon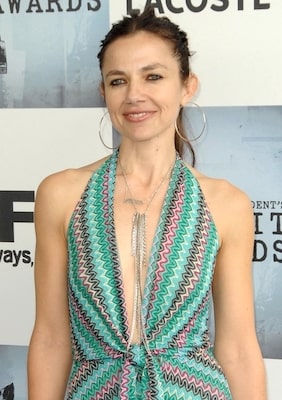 While Justine Bateman has never had any work performed on her face, she did visit the office of a plastic surgeon in order to "mark up" her face for her book cover. "He said you're a candidate for the works. Cut in on the eyes and take those bags away. And then take some extra skin away from here, and do a little bit of a brow lift. I mean I could, but what would it get me? Because there are some crappy people online who don't like what they're looking at?"
Bateman has always been a fan of the "natural look" and even thought crow's feet looked cool when she was younger. She has talked about liking the bags under the eyes, as well as the hooded eyelids, of older European actresses. She told Yahoo Life, "I wanted to look like all of these older actresses I was watching in these films. And I won't get there if I do anything to my face."
In an interview with Page Six, Bateman discussed the idea of women with older faces not being as desirable as those with a younger appearance. "Why is the idea that women's older faces are undesirable, what is the root of all that. How did we get here and more importantly, and the thing that really bothers me, is how did we get to this point in our current society where cutting your face up, or injecting it, or inserting plastic or whatever is spoken about so matter-of-factly."
She is also surprised that plastic surgery has become so normalized in the current culture. "We went from, 'Wow someone getting a facelift is quite unusual!,' to, 'It's not a matter of if, it's a matter of when.' To me, it's really, it's like, psychopathic. It's lunacy, and I don't like that we're going along with it without pausing to think about it."
Justine Bateman – Her Ultimate Beauty Goal
Justine Bateman now says her ultimate goal is to "look like Georgia O'Keefe when she was really old". She feels that having plastic surgery would "erase the last 30 years of my life".
The actress also feels her mature face helps her as a director by giving her a sense of authority that would not be present if her face had an unnaturally smooth look.
Her current look gives her a feeling of accomplishment. Her face has "been there through every fun moment I've ever had, every frustrating event I've ever had" and she sees "satisfaction and happiness" where others see nothing more than lines on her face.
Bateman wants women to realize getting plastic surgery is a personal choice and they should be able to address and process any underlying fears that might be influencing their decision.
- MA