Transgender patients use facial feminization surgery (FFS) to alter the face and gain a more feminine appearance. The surgery, which is also known as facial gender conformation surgery, does more than make changes to the physical appearance of the face. According to a recent study, transgender patients also say the procedure gives a positive boost to their mental health.
Facial Feminization Surgery – Study Results Revealed
Researchers at the University of California, Los Angeles (UCLA) conducted a study that compared the mental health of 107 patients who were waiting to have surgery to the mental health of sixty-two patients who had undergone FFS six months earlier. The results from the study, published in Annals of Surgery, showed that patients who had undergone the surgery reported higher scores in seven of 11 psychosocial health measures. The seven measures include depression, anxiety, global mental health, anger, social isolation, positive moods, and meaning and purpose.
The study revealed that the facial surgery by itself was a standalone predictor of higher scores from patients on the psychosocial health test. This result was seen even after adjustments were made for other factors that have an impact on patients including social relationships, pre-existing health diagnoses, previous surgeries, and gender-affirming hormone therapy.
Facial Feminization Surgery – How It is Viewed by Insurance Companies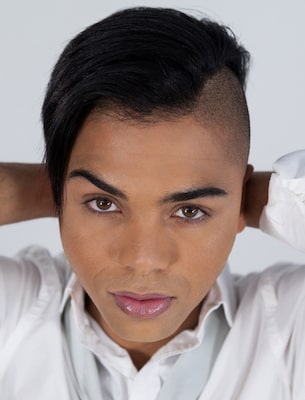 When it comes to facial feminization surgery, insurers have been shown to often treat the procedure as a cosmetic surgery. One of the reasons it is considered to be cosmetic in nature is a lack of evidence that FFS is able to improve the quality of life of a patient.
Dr. Justine Lee, the lead author of the study as well as an associate professor of surgery at UCLA's David Geffen School of Medicine and a consultant for Stryker (a medical equipment manufacturer whose products are used in FFS surgeries), said, "Access to facial gender-affirming surgeries under health insurance coverage in the U.S. is more limited than gender-affirming surgeries of other anatomic regions due to a lack of data on mental health quality-of-life outcomes. Our findings have the potential to change health insurance policies for the better for transgender patients."
However, the study did indicate that gender-affirming surgery can be viewed as one of the most important surgical procedures that can benefit a person who is suffering from gender dysphoria. In general, a person who is experiencing gender dysphoria is suffering psychological distress that is the result of a mismatch between their gender identity (their personal sense of gender) and the sex they were assigned at the time of their birth.
It has also been reported that transgender patients who were assigned as "male" at birth often say their facial characteristics are one of their largest sources of dysphoria. In a news release from UCLA, Dr. Lee said, "In the future, providers may want to consider incorporating psychosocial assessments over a period of time as a standard of care in the treatment of gender dysphoria."
Facial Feminization Surgery – Majority of Patients Revealed
Dr. Lee also mentioned that a majority of the patients who are seeking to have gender-affirming facial reconstruction are people who are assigned as "male" at birth. In addition, these patients typically identify as being nonbinary or female.
There are a number of techniques that are involved in the reconstructive process of FFS and they include jaw reduction, minimizing the bone area of the brow (brow reduction), reshaping the nose, and altering the appearance of the cheeks.
Even though facial feminization surgery is typically performed on patients who are transgender women or male to female (MTF) patients, it can also be performed on patients of any gender who want to gain a softer look to their facial features. The surgery is customized to meet the individual needs of each patient. In addition to the medical procedures listed in the previous paragraph, patients might possibly need to have chin augmentation, lip surgery, liposuction of the neck, eyelid surgery, hairline feminization, and a reduction of the Adam's apple.
Facial Feminization Surgery – The Recovery Process Revealed
Once the FFS surgery is completed, patients can expect to experience some bruising and swelling that can last anywhere from several weeks to several months in length. Since each facial feminization surgery is tailored to the individual needs of the patient, the length of the recovery process depends on the number of procedures that are performed as well as the specific techniques performed by the doctor. Most patients can expect to need two or three weeks off work in order to properly recover from FFS.
The results will start to become visible once the majority of the swelling has resolved but the final results can take up to a year to appear. There is a chance of some scarring appearing after the surgery, but this can be minimized by the surgeon placing the necessary surgical incisions in areas where they will be hidden such as the natural curves and folds of the face.
- MA