The world of dermal fillers continues to expand and that means new products have been released that include new indications and new approvals from the FDA. Fillers are able to restore volume that has been lost as a person ages, and also provide the face and the lips with a greater amount of fullness.
Even though all injectables fall under the classification of "filler," they do not all work the same way. Each product has unique characteristics that include what they are made of as well as how long they last once they are injected into the body. In addition, fillers can address facial concerns in different ways, so it is important to understand how each one works. With all of the new advances in the field of fillers, let's take a look at what patients need to know about the latest additions to the world of fillers.
Fillers – New Procedures Information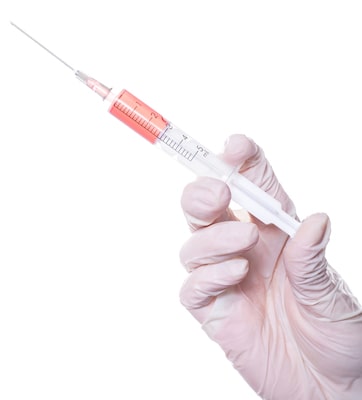 It was recently announced that the FDA has approved a filler that is designed to fill-in the area under the eyes that might lose some amount of volume as a person gets older. Under-eye filler has been available for off-label use for several years, but Juvéderm Volbella is now the first product approved by the FDA for this purpose. While this is good news for patients interested in having the treatment, they do need to know that the product is highly cross-linked which means there is a chance of nodules forming in the treated area. Patients should make sure they are an ideal candidate for the treatment as the area under the eyes is considered to be an area where some dangers can occur, and this includes the risk of vascular occlusion. This condition happens when the filler is injected either around, or into, an artery and causes the blood flow to reduce or completely stop. Plus, the tear troughs can experience the Tyndall effect (a blue discoloration) as well as some puffiness. Patients need to make sure their doctor of choice has the necessary experience and history of positive results related to treating the area under the eyes.
Sculptra has a new label that has been approved by the Food and Drug Administration. The new label includes the addition of immediate use reconstitution, higher dilution, and new injection techniques. In addition, the label also has the optional use of lidocaine when treating patients. In general, Sculptra is a non-dissolvable filler that is made of poly-L-lactic acid and the changes that it is able to provide will occur over a period of six to twelve weeks. The desired results might require several sessions, but the tone and texture of the treated area can be improved by placing the filler under the skin. This collagen stimulant has been used by some doctors as an off-label option for facial contouring for many years but look to see more medical professionals using it now that it has been approved by the FDA.
The lips can start to show lines as a person continues to age and one of the latest treatment options is RHA Redensity. This FDA-approved treatment for lip lines can provide results that last up to a year. In addition, the company that produces RHA Redensity is also working to change the design of the syringe for an easier application and placement of the product. The overall results will be natural in appearance while giving the lips a smooth and soft look and feel.
A plus sign (+) can be seen as a positive addition to a product (or the sign of yet another streaming channel being added to a network). Radiesse is known as a calcium hydroxyapatite gel that provides results that can last for a year or more in the body when treating deep wrinkles. Radiesse (+) is a new companion filler that comes with lidocaine, and it is best used along the jawline of the patient. Patients who have lost some amount of bone mass in areas such as the chin and jawline might see their skin becoming too large in relation to the existing bone structure. Radiesse (+) is able to contour the jawline using a filler that is calcium based for a natural look while also stimulating and amplifying the production of collagen and elastin in the body.
New Fillers – How to Find Them
While all of these advances in the field of fillers are exciting, they will not do patients any good if they cannot find them in order to have the treatment. Patients are encouraged to call the office of their preferred doctor to inquire whether or not they have any of these latest fillers in-house and if they are ready for use by patients. In addition, patients are also invited to ask their doctor any questions they have in mind about these changes and updates to fillers so they can determine if they are comfortable having any of these treatments.
- MA