Danica Patrick is known as much for her accomplishments on the race track (most successful woman in the history of American open-wheel car racing) as her appearance off the race track. She recently commented on a change to her looks when she admitted to having her breast implants removed earlier this year.
Danica Patrick – Why She Removed Her Breast Implants
In her announcement regarding her breast implants, Patrick noted she had been dealing with significant health issues for the past few years. In a post on Instagram, the 40-year-old former NASCAR driver said she was not really sure if she was ready to share her experience with the public. Patrick added that her decision to share was made when she "remembered that true vulnerability is sharing something you're not really ready to. So here it is."
She went on to explain that her breast augmentation journey started in 2014 with the placement of breast implants "because I want to have it all." Patrick added "I was really fit, but I didn't have boobs. So I got them. Everything went well, and I was happy with them."
Moving ahead a number of years to 2018, the former race car driver started to notice her hair "was not as healthy and was breaking off." In addition, she started to realize she was gaining some weight, but she was not having any success in losing the extra pounds.
The breaking point started to come in late 2020 when, as Patrick described it, "the wheels came off. I had cycle irregularity, gained more weight, my hair wasn't looking healthy at all and my face was a different shape (weird I know) So I went down the rabbit hole to figure it out. I did every test that could be done."
After all of the tests, Patrick shared a list of her symptoms and they included (among others) hypothyroidism, severe leaky gut, low estrogen, hypoglycemic, heavy metal toxicity, adrenal fatigue, temperature sensitivity, achy hands, face swelling, weight gain, hair loss, swollen lymph nodes in the neck and capsular contracture (scar tissue grew around her breast implants).
Danica Patrick – Instant Changes after Breast Implant Removal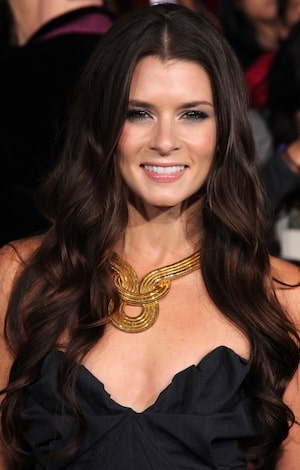 The above list of symptoms led Danica Patrick to have the breast implants removed from her body. On Instagram, she said "Within hours after surgery this is what I noticed – my face had more color and less dark circles." She added that her face "started producing oil again, I could take a 30% deeper breath into my chest already, and I had so much energy when I woke up (and surgery was at 2:30 p.m.)."
In addition to resharing her post on her Instagram story with the added caption of "Think about it!", she also posted additional photos from after her surgery. The photos included pictures from her journey home where she admitted to feeling "….well nothing I was pretty hopped up on meds riding home. But look at my face color!"
Patrick let her fans know that the bandage and drains she had to wear after the procedure were the "most annoying part" of having the breast implants removed from her body "other than my little veins taking 4 tries in the OR."
Breast Implants – How They are Placed in the Body
Breast augmentation, achieved through the placement of breast implants, is performed when a patient wants to gain an improved shape or size to the breasts. The breast implants are placed under the chest muscle or behind the breast tissue in the targeted area. An incision is created by the surgeon so an implant can be placed that is filled with silicone or saline (sterile salt water). The incision will be closed once the implant is in the desired place.
In general, breast augmentation is desired by women who want to achieve a better contour to the breasts, add volume to breasts that are quite small in size and gain a balanced look to breasts that are asymmetrical in appearance.
Patients who have breast implants put in the body will experience some amount of pain in the treated area for a few days. The patient will likely suffer from fatigue during the first few days after surgery. After a few days of recovery, the surgeon will remove the gauze dressings that were placed on the breasts and replace them with a special surgical bra that will help support the breasts during the recovery process. Patients will need to get plenty of rest and avoid strenuous activities that can delay the healing process such as lifting heavy objects and bending.
It has been reported by the FDA that breast implants can last 10-20 years in the body without any type of complications. There are some patients like Danica Patrick who make the decision to have them removed for health reasons while other patients might want to have them removed because they no longer want the same increased size to the breasts as they did when they had them placed in the body.
- MA