Adele, who is regarded as one of the most famous singers in the world, recently stunned her fans with photos that showed off a dramatic weight loss that left many people wondering how she was able to achieve this transformation in her appearance. It has been speculated that the singer lost 100 pounds and her new look was revealed in an Instagram photo that Adele posted earlier this month on her 32nd birthday. In a photo that showed her wearing a black cocktail dress, the singer wrote "Thank you for the birthday love. I hope you're all staying safe and sane during this crazy time. I'd like to thank all of our first responders and essential workers who are keeping us safe while risking their lives. You are truly our angels 2020 okay bye thanks x." While the photo generated plenty of positive remarks on her new appearance, it also started a good amount of discussion about how the singer was able to achieve such a dramatic weight loss.
Medical Experts speak out about Adele Cosmetic Surgery Procedures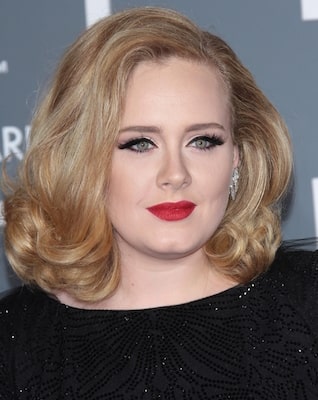 Page Six recently spoke with a number of plastic surgeons to get their opinion on Adele's weight loss transformation and if plastic surgery might have been a factor in her new look.
Dr. Ramtin Kassir, a cosmetic surgeon in New Jersey who has not treated Adele in the past, told the website that he believes the singer might have added filler to her jawline in order to achieve a more "pronounced" appearance. Dr. Kassir said, "It absolutely could be her own jawline that was exposed [after the weight loss}, but it's so clean-looking now and it's so tight that it just wouldn't shock me if she had a little bit of extra help. I think she could have had just a little bit of what we call jawline contour with fillers to enhance the angulation of the corner of the jaw – where your jaw angles up by your earlobe – and the jawline as it comes down and meets the chin."
Dr. Kassir added that it would be not be "out of the ordinary" if the famed singer also received a little bit of filler in her lips as well as Botox in some areas of her face due to the "position of her eyebrows. You can always do a little bit of Botox to smooth out the skin and reposition her eyebrows a couple of millimeters, and get rid of the crow's feet. You can even achieve a bit more of a cat-eye or fox-eye when you do Botox. You can also reduce little, tiny wrinkles, even though she's young, around the corner of the mouth, corners of the eyes, in-between your eyebrows and forehead."
Page Six also spoke to Dr. Howard Sobel, a board-certified Manhattan dermatologic surgeon, and Dr. Sobel also thinks that Adele might have undergone some filler and Botox treatments in her face. Dr. Sobel told the website, "Given her weight loss, she would have also lost facial volume, leading her features to droop. Since she looks fresh-faced and wrinkle-free, I suspect that she has had fillers in multiple facial areas, including her nasolabial folds and Botox on the upper third of her face.
How to Plan Cosmetic Surgery Procedures after Weight Loss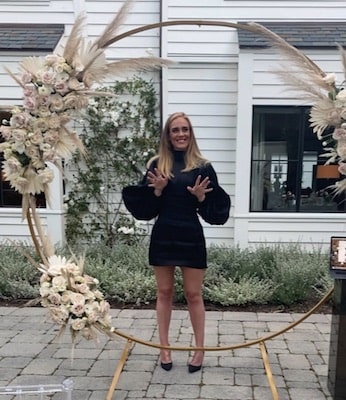 As mentioned above, it is suspected that Adele lost 100 pounds with her recent weight loss. The singer has not commented on how exactly she was able to lose so much weight but she has been seen in workout clothes. The spotting of the famed singer in workout clothes does suggest that she has been visiting the gym to lose her desired amount of weight.
Regardless of how she was able to lose so much weight, Dr. Kassir said that he always recommends that his patients reach their desired weight before they make the decision to undergo any type of cosmetic procedure. One of the few exceptions to this rule is cosmetic procedures that target portions of the face that will not be impacted by weight loss such as vertical lip lines or frown lines.
Dr. Kassir said, "These kinds of things aren't going to change with weight loss. But if somebody comes in, for example, for a facelift and they're going to lose some weight, I prefer that they lose a decent amount of weight first so that I can see if I need to contour the fat in their face or not before I do a proper facelift, which is a muscle lift. Same thing with the cheeks. The cheeks I don't touch unless your weight is stable."
Gossip Continues about Suspected Adele Cosmetic Surgery Procedures
When asked about his opinion on Adele's new look, Dr. Sobel said, "I think Adele looks wonderful. It's great to see that she seems to be looking and feeling her best. At the age of 32, her body is still quite resilient and can bounce back from such dramatic weight loss quite easily.
When asked her weight loss, a representative for Adele declined to comment. Until the time comes that Adele decides to make a statement about her weight loss, as well as suspected cosmetic surgery procedures such as Botox and fillers, the public will have to be content with continuing to speculate about whether or not Adele's new look was achieved in part by cosmetic surgery.
MA