Once training camp starts for NFL teams, it is generally understood that players are expected to stay in camp and devote their physical and mental resources to the team. This was not the case for Tom Brady back in August as he missed eleven days of training camp. Of course, NFL Twitter lost its collective mind and started to create all sorts of theories and gossip about why the veteran quarterback took a break from his team. The theories ranged from Brady filming "The Masked Singer" (maybe), his marriage to model Gisele Bundchen is having troubles (which appears to be true), and he might have left for a bit to have plastic surgery (unconfirmed at the moment).
Twitter Reacts to Tom Brady Taking a Break
Brady held a press conference after the final preseason game for the Tampa Bay Buccaneers where he fielded questions regarding his unexplained absence from the team. In addition, observers watching the press conference noticed Brady had an emotionless facial expression. The lack of emotion in his face led many Twitter users to suspect the quarterback of having plastic surgery. Some of the comments on Twitter included:
"Tom missed those 11 days of camp because cause he look like he got some plastic surgery done."
"Tom Brady's face so fake now. How much plastic surgery has he gotten done?"
"Tom Brady 100% had plastic surgery."
"Someone please confirm or deny Tom Brady's plastic surgery?"
"Please convince him to stop getting plastic surgery."
"I cannot believe that Tom Brady who is older than ME is still playing in the NFL. Also, whoever he got to do the plastic surgery on his face is GOOD at their job."
"The amount of plastic surgery Tom Brady's had done is insane."
"The only thing tighter than Tom's lips is the point spread."
"Tom Brady took 11 days off and went and got cloned and plastic surgery".
While eleven days is likely not enough time to recover from having a surgical procedure. It is possible that Brady had Botox injections during that time period. Botox is a popular theory as users of Twitter pointed out how his forehead did not move when he spoke at the press conference. They also noted that his speech seemed rather tense during the press conference.
Tom Brady Discusses His Absence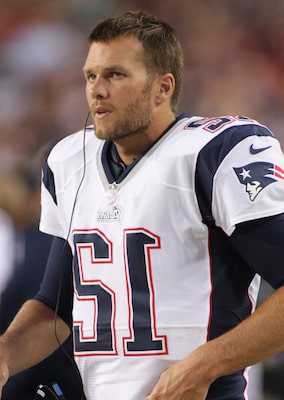 When he was asked why he left training camp for eleven days, Brady mentioned his current age while also stating that his reasons for being absent were of a personal nature.
"It's all personal. Everyone's got different situations they're dealing with, so we all have really unique challenges. I'm 45 years old, man. There's a lot of s--- going on. You just got to figure out life the best you can. It's a continuous process."
His press conference was not the first time that the topic of plastic surgery has been discussed when it comes to the appearance of Tom Brady.
An NFL insider did some digging and came up with some details about his brief break from the team and training camp. According to NFL Insider Ian Rapoport, Brady spent a lot of time during his break with his family on a vacation. He also reported that this trip was his first vacation with his wife in two decades. Plus, the vacation was reported to not have any talk or thoughts of football involved during the getaway.
So, did Tom Brady have plastic surgery and did he spend time with his wife and kids on vacation and did he compete on a reality TV show?
The answers to these questions are not known and they might never be known by the public. Both Tom Brady and his wife are staying quiet about their personal lives these days although there is gossip that the two have retained lawyers and they might be discussing a possible divorce.
Tom Brady seems to be the type of celebrity that does not like to discuss his personal life in great detail, and he would likely not share any news about the cosmetic procedure he is suspected of undergoing. There are some celebrities who are quite open about their plastic surgery procedures and share any news with the public.
Some of these celebrities say they share the news about their lives because they want to be open and "keep it real" with their fans. On the other hand, some celebrities are being paid by a plastic surgeon to promote their services, so they feature "before and after" photos on social media and promote the doctor and the medical practice by name.
It remains to be seen if Tom Brady will open up about plastic surgery or his marital status but that does not mean Brady will not be a topic of conversation among NFL fans. They will keep speculating about his appearance and convincing themselves that Tom Brady is a fan of having cosmetic surgery.
- MA