The decision to have plastic surgery is often made to help a person enhance their appearance or turn back the clock to gain a more youthful look. When it comes to the benefits of plastic surgery, the ability to hide from the police is one that is likely not considered when making a decision to have a procedure. A yoga teacher in Texas who has been charged with murder is also suspected of having rhinoplasty to change her appearance after she left the country to avoid being arrested.
Rhinoplasty and Murder?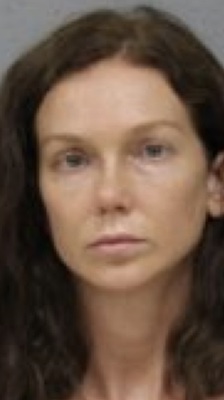 Authorities in Texas have charged Kaitlin Marie Armstrong with the murder of her romantic rival. It was reported that she was able to avoid being arrested for 43 days after selling her jeep, using the passport of another person to flee to Costa Rica, and possibly having rhinoplasty (AKA a "nose job") to change her appearance. The 34-year-old Armstrong also changed her hair color from blonde to brown, cut it to her shoulders and used a number of fake names while staying at various Costa Rica lodgings or when she was taking a yoga class.
Detective tracked her down after several weeks and they found her in the remote village of Santa Teresa. The area is popular with fans of yoga and surfing and, according to officials, "She was really trying to build something to where she can instruct yoga there in Costa Rica."
Armstrong was arrested in June after being on the run for almost five weeks. She was changed in the fatal shooting in Austin of Anna Moriah Wilson, a 25-year-old professional cyclist. Wilson was found by a friend bleeding from multiple gunshot wounds, and she passed away soon after she was found. The two women had dated the same man, a professional cyclist, and Armstrong was considered his longtime girlfriend. Wilson had dated the man, Colin Strickland, for about a week when he and Armstrong were on a break in 2021.
On the day of her murder, Wilson and Strickland went swimming and had cheeseburgers. Strickland dropped her off at the home of one of her friends and then he proceeded to lie to Armstrong about where he had been that day. The police believe Armstrong knew he was with Wilson, and she waited until he had dropped Wilson off before approaching the home. The police say Wilson was shot multiple times before Armstrong fled the scene in her black Jeep Grand Cherokee. (Surveillance video footage showed the vehicle in front of the house minutes before the killing.)
The police had received an anonymous tip earlier this year that Armstrong had come to the conclusion Wilson and Strickland were dating again. "The caller advised Armstrong became furious and was shaking in anger. Armstrong told the caller Armstrong was so angry Armstrong wanted to kill Wilson. Armstrong then proceeded to tell the caller Armstrong had either recently purchased a firearm or was going to."
While Strickland had once bought a gun for himself and one for Armstrong within the past year, he is not considered a suspect and he is cooperating with authorities conducting the investigation.
Botox Leads to Police Questioning
The day after the murder, the police brought Armstrong to the station to question her. She was brought to the police station through a warrant in her name over an unpaid Botox treatment.
Armstrong was not able to explain why her vehicle was in the area and she did not make any type of denial. When Armstrong was made aware of the fact that the presence of her vehicle, combined with statements from Strickland, did not make things look good for her, Armstrong simply nodded as if she was in agreement about her situation.
She was able to leave the police station because the date of birth on the warrant did not match her actual birthday. The fact that the birthdays did not match invalidated the warrant.
The next day, Armstrong proceeded to sell her jeep. The following day, she flew to New York to get a passport form someone that was considered to be a close associate. Four days later, she flew to Costa Rica. Authorities discovered her destination and then proceeded to search for her. They conducted interviews and learned she had visited various lodging venues and yoga businesses.
Authorities Catch Up to Armstrong
When the authorities finally caught up with her, Armstrong denied her real identity until the six-hour drive with authorities had ended. Among the possessions she had in Costa Rica, authorities found a receipt for plastic surgery they think was for rhinoplasty.
When she was arrested, Armstrong had a bandage on her nose as well as some discoloration under her eyes. When asked about the discoloration, Armstrong said she experienced a surfing accident.
Armstrong has entered a plea of "not guilty." The case is still ongoing.
Wilson was laid to rest in her home state of Vermont. Her family is working to raise money "to help fund community organizations that help youth find self-confidence, strength, and joy through biking, skiing, and other activities that Moriah was passionate about."
- MA