There is a bond between influencers, plastic surgeons and medical spas as influencers post online about their various procedures as doctors and medical spas see online influencers as a way to promote their services and get more attention to their business. Online influencers with thousands of followers make money by promoting products from a number of companies but they also enjoy discounts from the surgeons, medical spas, and clinics they partner with online. Beyond the discounted price, there are some influencers who feel they are also paying a price in terms of pressure to look perfect at all times.
Social Media and Plastic Surgery – How the Two are Connected
The ability to get free or deeply discounted procedures that boost their views makes online personalities a lucrative market for medical practitioners promoting their procedures. From Botox to butt lifts to breast augmentation and fillers, medical providers are enjoying the personalized approach to advertising that comes directly from influencers.
NBC News recently spoke to twelve social media stars with audience numbers ranging from under 100,000 followers to more than 10-million followers. These influencers shared how they feel pushed to maintain a perfect look online and in real life. In order to gain a perfect look, these content creators who are in their teens and early twenties get cosmetic procedures and plastic surgery.
The Cosmetic Surgery Industry and Social Media – Growth in Advertising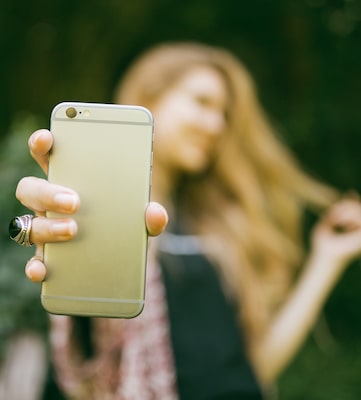 The growing reliance of the plastic surgery industry on social media has changed how these procedures are marketed to the public. According to Lorry Hill, a cosmetic surgery fan who runs a channel on YouTube that is focused on beauty, she has seen a large growth in how providers of cosmetic surgery are willing to advertise with social media influencers.
She said, "Back in the day, surgeons didn't advertise. It was shameful. Now they're advertising with young people, and they're popular on all the social media networks like TikTok and Instagram." Hill also notes that cosmetic surgeons are mostly posting content with younger patients on these social media platforms.
Advertising on TikTok is differentiated between branded advertising and organic advertising. The platform does not allow cosmetic providers to advertise using official TikTok ads. These advertising rules do not apply to videos where online influencers share their procedure results since they are not considered to be branded advertising.
A spokesperson for TikTok told NBC News in an email, "We strive to be as transparent as possible with our community and expect the same from those on our platform. This is why we require that users disclose when they develop branded content. When we discover that this isn't the case, we take steps to address it."
In a separate email, the American Society of Plastic Surgeons said the group has a code of ethics in place that applies to advertising. "We're aware that young people are watching and we always try to approach things ethically, professionally and to have a message of a positive body image, especially for young girls. It's important that we abide by all of those standards and to uphold them especially for our youngest audience."
Social Media Influencers – Not Always Open about Their Deals with Doctors
Even though many influencers openly discuss the relationship that exists between social media and cosmetic surgery, they are not always open about the financial agreements that occur between them and the surgeons they work with online.
For example, some cosmetic surgeons don't necessarily want the videos to come across as advertisements. Instead, they might request the hashtag "#shoutout" instead of "#ad" (the hashtag that the Federal Trade Commission/FTC suggests influencers display on a prominent basis in their endorsements). The FTC also says material connections between endorsers and advertisers must be fully disclosed.
Despite the rules stated by the FTC, many influencers sometime post their ad videos as "before and after" videos or vlogs. The advertisements are posted this way, so they have a more organic and authentic look as well as a greater potential to go viral.
Online Influencers and Concerns About Their Appearance
As mentioned earlier in this article, there are some influencers who feel the pressure to meet beauty standards has grown worse over the last several years. They often have to ask themselves if they want an offered procedure because they want a discount or because they actually want the treatment.
These influencers also feel a pressure to make sure their audience knows they are not trying to get anyone else to change their look if they do not want a procedure.
Even though their likes and views grow when they post a video, these influencers will admit to enjoying the attention they get on social media. They want to stay healthy and maintain a normal look, but they also worry about their online image. One influencer said, "Health is really important, but it's almost like your image becomes more important when you're in this world of social media. There are a lot of complications that can go wrong. But I'm willing to take that risk so I can look good online."
- MA