Vacation time can mean many things to many people. Some travelers want to visit a beach and get some sun while others like to go abroad to see famous landmarks and sample exotic food. There is also another category of travelers that like to visit other countries for the specific purpose of having cosmetic surgery performed during their vacation. The combination of a vacation with a medical procedure is growing in popularity, According to a 2017 study by Wise Guy Reports; the worldwide medical tourism market is expected to grow to $136-billion by the year 2023.
Is medical tourism an easy, and safe, way to undergo cosmetic surgery while also saving money? Or is medical tourism a risky choice for patients due to the different training standards for doctors all over the world?
Let's take a look at the some of the risks of traveling for medical tourism.
Medical Tourism Risks at Home and Abroad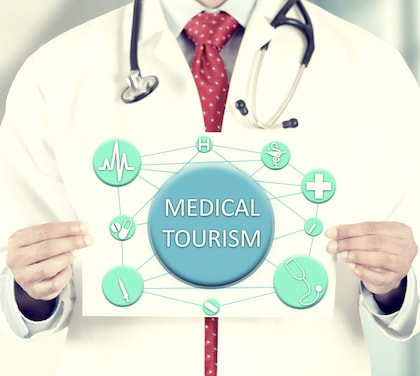 Medical tourism does involve risks as some plastic surgery clinics are run like a factory where the patients are moved in and out of a medical office as quickly as possible. Earlier this year, USA TODAY conducted a study of a plastic surgery clinic in Miami where doctors that were not properly trained in the procedures they offered were discovered to be operating on as many as eight patients per day. This clinic, along with a nearby facility supervised by the same doctor, was shown to have lost eight patients over the past six years.
Patients that are considering traveling for a medical procedure should seek out doctors that perform cosmetic surgery in countries with high-quality medical systems that provide extensive training and modern technology. Patients should not be fooled by the word "cosmetic" and think that the surgery is "not a big deal". Cosmetic surgery is still a significant surgery so the doctors that perform cosmetic surgery should have specialized training in order to safely perform surgery on patients.
In order to get a better idea about the skill levels of surgeons, patients should look at reviews from real patients on websites such as Yelp as well as reviews that are posted on social media. In addition, patients can look at board certifications to see if their doctor of choice is a well-trained medical professional. Plus, patients can check the medical board website of each state to see if the doctor they want to visit is actually a physician in good standing.
Medical Tourism – Where to Visit and What Locations to Avoid
It is up to those interested in traveling for a cosmetic procedure to learn more about the destinations they want to visit. Thankfully, there are many resources that can help in the decision making process.
One of the best resources for information about medical tourism destinations is International Living magazine. This magazine is a publication for American expatriates and provides information, on a regular basis, about medical tourism destinations.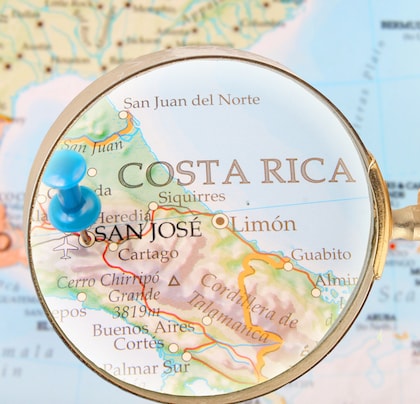 For example, the publication recommends Costa Rica as a safe medical tourism destination. This country has abolished its army and has decided to dedicate part of the money saved by this decision to health care. It has been estimated that almost 15% of international tourism travelers visits Costa Rica to enjoy medical services performed by bilingual doctors that are also highly trained medical professionals.
Medical tourism travelers that go to Costa Rica often visit the capital city of San Jose since a good number of the top plastic surgeons in the country perform medical procedures in the medical centers in, or near, San Jose. In addition, patients that travel for medical procedures often save anywhere from 45%-65% on their cosmetic procedures as opposed to the costs of the same procedures in the United States. For example, LASIK (laser cosmetic eye surgery) in Costa Rica costs in the range of $1600-$2000 for both eyes as opposed to prices in the United States where LASIK can cost anywhere from $1000-$3000 per eye.
Patients should not simply keep money savings in mind when planning a trip for medical tourism. The skills of the surgeon must be top of mind to patients as well as the history of superior results that the cosmetic surgeon has provided patients in the past. Saving money is not worth it if the results are not long lasting and will need to be revised or fixed at some point in the future.
Tips for Traveling after Medical Tourism
Once patients are done having their have procedure performed, the next step in the medical tourism process is flying home. Here are some travel tips to make the flight home a smoother process:
Have your paperwork handy – Before boarding the flight, contact the airline and ask for a medical information form. This form can often be found on the website of the airline. Have the doctor help to fill out the form so the airline knows you are cleared for travel.
Trapped gas can make for an uncomfortable flight – Most surgical procedures leave some residual air inside the body. This trapped gas can expand when the plane reaches its in-flight altitude which can cause various levels of discomfort the patient.
Patients that are not sure about journeying abroad for a medical procedure need to conduct proper research to learn more about the doctors, as well as the country, they want to visit. Being prepared with the necessary information can save patients plenty of time and money correcting medical issues resulting from an improperly performed medical procedure.
MA