The entertainment world spotlighted a love story today as it was reported that Dane Cook announced his engagement to his girlfriend of five years. The two were spotted earlier this week in the San Fernando Valley having lunch before they publicly announced their engagement.
The 50-year-old comedian has routinely been criticized during his romance with Kelsi Taylor because she is only 23 years old and the two started dating when she was eighteen. In addition, Cook has also been the subject of much speculation about his appearance with many celebrity watchers discussing whether he has undergone cosmetic procedures in an attempt to look younger.
Dana Cook – What's Up with His Face?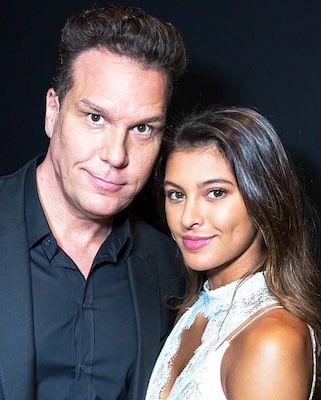 The changing appearance of Dane Cook's face has been one of the main topics of conversation related to the comedian in recent years. Some of his fans have expressed surprise that his face has not been showing any signs of aging such as deep lines or excessive wrinkling as he continues to age. He has been suspected of having Botox placed in his face to try and turn back the clock and gain an appearance that looks younger than his age.
According to Dane Cook, he has not had Botox, or a facelift performed to try and rejuvenate the look of his face. In 2018, he addressed this gossip during an interview. Cook said he originally tried to reply to each of the direct messages he received on social media that asked question about Botox or waxing his eyebrows. He eventually got tired of receiving so many messages that he did an interview that claimed his youthful look was the result of a healthy lifestyle. Dane Cook told his fans, "So many weirdos DMing me asking why I wax my eyebrows or Botox. It's called healthy living my friends. Never drank or did a drug. All that s—t f—ks up your skin. I've had a dermatologist for years to help me keep my skin nice with constant travel. Drink mostly water!"
Dane Cook – Signs of Cosmetic Surgery?
Even with Dane Cook making these claims, there are still many people who suspect him of turning to cosmetic procedures to enhance his appearance. There are some medical professionals who feel he had Botox placed in the forehead while others suspect the comedian of having rhinoplasty to narrow the width of his nose.
There are some fans of the comedian who feel part of the reason for his changed appearance is the fact that he has a much younger girlfriend. These fans claim his "changed look" is actually the result of being in photos with Kelsi Taylor as their age difference in photos makes it look like he made changes to his appearance when, the fans claim, he is simply looking his age.
The celebrity watchers who think he had a procedure point to the appearance of his eyebrows and how they have a lower look than in the past. The lower appearance of the eyebrows can happen as part of the aging process, but he is still suspected of having Botox in the forehead since the middle part of his brow looks lower than the other areas of the brow. If the eyebrows were being impacted normally by the aging process, the entire brow of Dane Cook would come together naturally which means the complete brow area would come down together. It should be noted that Botox is able to help elevate the eyebrows and give the forehead a smooth look, but the center part of his brow does have a heavy look, and this is often cited as one of the results of having a Botox injection in this area of the body.
Besides the gossip about Botox, Cook is also suspected of having rhinoplasty, which is also known as a nose job, to alter and enhance the look of his nose. When it comes to the appearance of Dane Cook's nose (as mentioned above), he is suspected of having rhinoplasty to narrow the width of his nose. In other words, his nose has a more tapered look than it did in the past since the nostrils look to be smaller and the nose is not as wide as it was in the past.
Dane Cook – Did Cosmetic Surgery Happen?
Even with all of the speculation and theories listed above, it is not certain if Dane Cook had cosmetic surgery in the past. There have not been any doctors speaking out about treating the comedian and he has simply denied making any alterations to his look through cosmetic surgery.
It is known that he is newly engaged and that means he will want to remain youthful in body, mind, and spirit. He might have undergone Botox and rhinoplasty in the past and he might still be using Botox in the present. However, until Dane Cook decides to admit to any type of treatment, the speculation about his appearance will simply remain speculation and not a fact.
- MA