It has been almost a year since the COVID-19 crisis entered the daily conversation of the American public. From shutdowns to wearing masks on a daily basis and the phrase "social distancing", people across the country have been waiting for a vaccine to become available. Their hopes are starting to become a reality as two vaccines are being distributed across the country. The two vaccines are from Pfizer and Moderna and one of them is showing signs of possible side effects in certain patients.
COVID-19 Vaccine and Facial Fillers
It has been reported that patients that have cosmetic facial fillers might experience some swelling and inflammation after receiving the Moderna vaccine (according to a Food and Drug Administration (FDA) advisory committee).
During a meeting last month of the Vaccines and Related Biological Products Advisory Committee (VRBPAC), it was reported that two people with cosmetic facial fillers had developed facial swelling after receiving a vaccination during the phase 3 trial of the Moderna vaccine. A patient in her mid-40s had received fillers around six months before getting the vaccine while a female in her early 50s had received fillers about two weeks before her vaccination.
A third patient had received lip fillers before receiving the vaccination and then developed lip swelling about two days after being injected with the vaccine.
In all three cases, the swelling after the vaccine was localized and was able to resolve by itself or after a "simple treatment".
Medical Experts Address the Issue of Swelling and Inflammation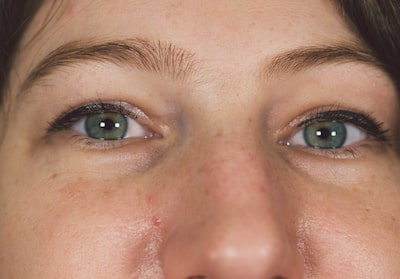 In an interview about the swelling and inflammation experienced by the patients with previous dermal fillers, Dr. Purvi Parikh, MD, an allergist and immunologist at NYU Langone Health, said the exact mechanism causing the response is not known at this time. However, some doctors believe that it is an inflammatory reaction. According to Dr. Parikh, "A filler is a foreign body and when your immune system is switching on due to the vaccine it would make sense that areas that have foreign bodies that aren't normally in your body would also have inflammation – this is because your immune system is designed to counteract any foreign substance."
The doctor added that there could be more than the vaccine for COVID-19 triggering the reaction in the body. Viruses such as the common cold and influenza have been known to cause swelling when the immune system of the patients is activated. If a person is allergic to a medication, it can trigger a similar response in their fillers.
Other doctors have reported that this reaction can also happen with other types of vaccines so it is not unique to the vaccine for COVID-19. It should be noted that the FDA team conducted a literature review and discovered earlier reports showing that patients with dermal fillers reacted to vaccinations by experiencing a temporary swelling of the face.
In addition, this side effect does not appear to have been reported by patients using the vaccine from Pfizer. It has not been made clear why this is the case as the two vaccines are almost identical. Both vaccines are being made by using a technology called messenger RNA (mRNA) and they work by encoding some of the spike protein that is found on the surface of the SARS-CoV-2 which, according to the Centers for Disease Control and Prevention (CDC), is the virus that causes COVID-19.
Should Facial Fillers Patients be Worried?
It is important for patients that have dermal fillers to be aware that there is a possibility of localized swelling after receiving the COVID-19 vaccine manufactured by Moderna. It is also important for them to realize that the reported cases are rare and the side effects seem to be easily treatable. There does not seem to be any reason for patients to not get the Moderna vaccine or to not have dermal fillers placed in the face. If patients have any questions about the possible side effects related to the Moderna vaccine and fillers, they should consult with their doctor for more information.
Patients that have facial fillers, and are concerned about any swelling they have noticed where the fillers where injected, should notify their doctor for more information as well as any instructions they might need to follow to minimize the swelling.
COVID-19 Vaccine Feedback
According to the National Institutes of Health (NIH) Director Dr. Francis Collins, the two vaccines are working "better than we almost dared to hope". In an interview with the Associated Press, Dr. Collins said, "Science is working here, science has done something amazing."
While the early reports come from studies that have yet to be finished, both vaccine options appear to be safe and effective at protecting against COVID-19. Some medical professionals do prefer to use the Moderna vaccine as they consider it easier to handle since it doesn't need to be stored at a temperature as low as the Pfizer vaccine.
MA