Even though the old fashioned method of "word of mouth" marketing still helps to attract patients to your medical practice, the majority of patients do their research about doctors on the Internet. It is vital that your medical practice have a strong online presence in order for you to easily be found by current and future patients. As recently as 2019, NBC News reported that 80% of Internet users (around 93-million Americans) have searched online for a health-related topic. Cosmetic Town knows that building and maintaining an online presence is not something that can be accomplished in a single day. Take a look below to see the best steps you can take to elevate your medical practice online presence and grow your patient base.
Keywords are Key to Boosting Your Medical Practice Online Presence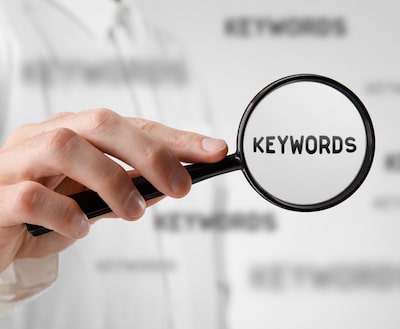 The phrase "keywords" is known by almost everyone but the best way to use keywords is not known by everyone. Keywords help your practice name and website be found by search engines. In order for your website to be found by Google, Yahoo, Bing and other search engines, you need to include keywords that are relevant to your practice in the text that is placed on your website. Relevant keywords can include your medical specialty and city such as "Los Angeles liposuction" or "hair transplant San Francisco". The relevant keywords need to appear in more areas of the website than just the text on the procedure pages. The keywords need to be included in the titles of the pages, the meta descriptions, image alt tags and any articles or blogs about the cosmetic procedure topics that are included on the website.
Doctor Review Websites to Boost Your Medical Practice Online Presence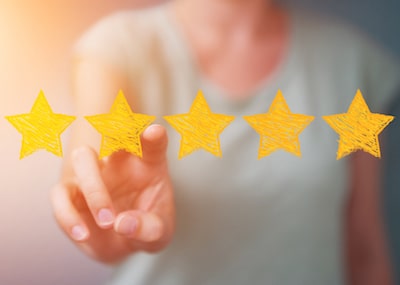 Patients that are looking for a doctor to visit are likely looking at online review websites to learn more information about the doctors. Research has shown that people find doctor rating websites to be "very important" when they are searching for a doctor. The lack of reviews about your practice online can actually hurt your standing in the eyes of patients to the point that they might not book an appointment with you.
In addition to making sure you have positive reviews online, it is important to address any negative reviews as well. Patients appreciate the interaction with doctors as they feel like their voice is being heard. According to the website, Software Advice, studies have found that spending at least 10 minutes per week working on your online presence, as well as publicly addressing any feedback from patients; can reduce the impact of negative reviews by up to 70-percent.
While it might be a scary thought to get reviews thanks to the chance of negative reviews being posted online, the statistic above show that patients appreciate the open forum and the fact that a doctor is willing to engage with them online for all to see as opposed to trying to keep the conversation private via email or a phone call.
Some of the most popular websites where doctor reviews are found on a regular basis include Yelp, ZocDoc, RealSelf, Vitals, RateMDs and Cosmetic Town.
Feel free to interact with your patients and encourage them to leave reviews as this helps to increase your online presence and online reputation.
Social Media to Boost Your Medical Practice Online Presence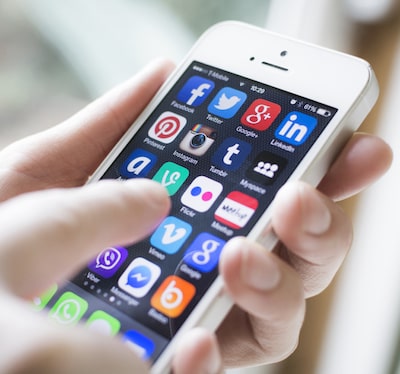 The rise of social media has played an important part in the increase of the online presence of a doctor. From Facebook and Twitter to social media platforms that are heavy on images such as Instagram, social media is a great way to interact with the public and get the attention of potential patients.
Facebook is certainly a "must have" for your online presence plans as it is the most popular social media platform with over 2-billion users (as of 2019). You should make sure your Facebook page has all of the contact information patients need to find your office including your phone number, email address and your office address and business hours. In addition, your posts can be a mixture of topics to get the attention of patients such as:
Photos and videos of procedures or "before and after" photos of actual patients
Links to articles on your website about the cosmetic procedures you perform
Behind the scenes photos and videos of your staff so patients can feel like they know your staff on a personal level
Instagram is also very important to building your online presence as patients expect to see photos and videos on this platform. It is an ideal opportunity to take patients "behind the scenes" and show them how procedures are performed and solicit their feedback and questions about what they have viewed on your page.
Be sure and update your social media pages on a regular basis as patients that are not able to view new content are likely to stop visiting your pages. They might not realize you are performing cosmetic procedures on a regular basis if you don't show them this fact on your social media. In addition, they are less likely to encourage their friends and family to view your website or social media pages if there is not any new content to engage them.
Follow These Steps to Boost Your Medical Practice Online Presence
By following the tips listed above, the online presence of your medical practice will grow as will the number of patients to your practice. The world of medical practices is a competitive field and any steps you can take to boost your online presence will help you gain and retain patients. The easier it is for patients to find you, the more receptive they will be to using your services to achieve their cosmetic surgery goals.
MA