Many industries have seen major changes in the past year thanks to the ongoing COVID-19 pandemic. One business sector that has been forced to adapt and respond to the changes in the world has been the cosmetic surgery industry. COVID-19 has actually been a factor in the increase of some plastic surgery procedures in the last year as patients look to make changes in their appearance since they have more time to heal and hide their cosmetic treatments from the public eye. Before patients prepare for a cosmetic surgery procedure, they should know how the ongoing pandemic has changed the cosmetic surgery industry and if these changes will continue for the foreseeable future.
An Increase in the Use of Telemedicine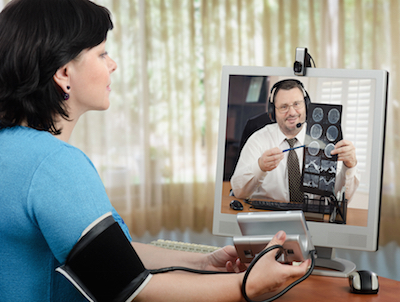 Doctors are taking the necessary steps to keep both their patients and their staff safe during the pandemic. A good number of physicians are limiting the number of patients that can visit their office at one time. Even with the limitations being placed on the amount of visitors that can visit a medical office each day, doctors are still able to perform patient consultations thanks to telemedicine. During an online patient consultation appointment to discuss a desired cosmetic procedure, patients are able to ask questions about their procedure of choice and even schedule appointments where they visit the actual office of the doctor.
Thanks to the rise of telemedicine, patients are becoming more comfortable with this option to visit with a doctor through Zoom, FaceTime or other programs that use the camera on a phone or a computer to connect doctors and their patients. While the actual in-person treatments will need to be performed in a medical center or office, doctors can still connect with their patients and provide a personal level of care in a virtual setting.
Botox and Filler will continue to grow in Popularity
The increase of Zoom calls for work has also increased the number of people staring at their appearance on video calls. The growth in the number of Botox and filler appointments has been driven by the desire of those working at home to decrease or eliminate signs of aging such as frown lines and wrinkles. They are not hesitating to make an appointment to get one of these cosmetic treatments and they are already finding out when they need to return for a follow-up appointment.
Updates and Alterations to Office Visits
The need to take extra steps to ensure patient safety means doctors and patients will start to look somewhat alike in the future. Patients are required to wear a face mask when they enter the medical office and many of them are also being asked to wear plastic gloves during the appointment.
Patients also need to have their temperature checked when arriving for their appointment and they are normally not allowed to have any family members or friends accompany them inside the office.
Natural Looks are also Back in Fashion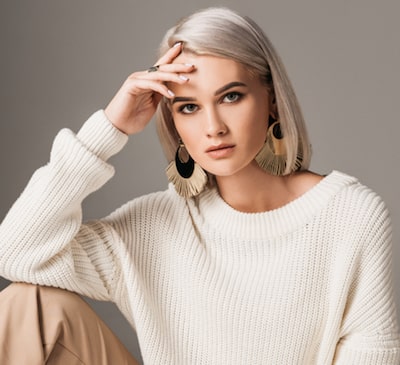 In the pre-pandemic past, there were many people who did not mind if others knew they had a cosmetic treatment. They would sometimes have an obvious tightness to their face from a facelift or their lips were overinflated from too much lip filler.
The need to stay inside means the public has been forced to go with a more natural look on many parts of their body. This means there will be a trend towards a more subdued appearance that focuses more on balanced and natural looking body features through breast augmentation, lip fillers and buttock augmentation. The oversized/overly large look will give way to a more contoured and aesthetically pleasing appearance to the features of a person.
Nervous Patients will Increase in Number
The need for extra safety steps when it comes to plastic surgery might actually cause fewer patients to want to undergo cosmetic surgery. The idea of going to a doctor for surgery might be less appealing and even frightening for some members of the public. Instead of having an invasive cosmetic procedure like a facelift, some patients will decide to delay having surgery to undergo non-invasive treatments likes Botox and fillers.
There are even some doctors that will want to delay operating on patients until the coronavirus is effectively controlled and the majority of hospital resources and facilities are not being directed towards treating patients that test positive for COVID-19. There is also the concern that undergoing an invasive surgery might cause patients to suffer from a weakened immune system after surgery. A weakened immune system can make a person more likely to suffer from coronavirus.
An Unknown Future Awaits
COVID-19 has created additional questions about patient safety as well as the safety level of hospitals and medical offices in the minds of the public. These questions and concerns might have a big impact on the decisions made by patients when it comes to plastic surgery, It is unknown at this time how long the pandemic will continue and also how many additional changes will be made to the plastic surgery industry.
MA