The family of Louise Harvey, a 36-year-old from Norwich (a city in Norfolk, England) is looking for answers after a judicial inquiry into her death left them with unanswered questions. Harvey, a mother of three, passed away on July 5th, 2018 due to a blood clot that occurred after her breast augmentation surgery.
The Family Reacts after the British Breast Augmentation Surgery Death
A five-day hearing was conducted to investigate the death of Harvey. The hearing concluded that Harvey's doses of blood thinners were delayed or forgotten after the surgery but were not the cause of her death.
The official cause of death was recorded as bilateral pulmonary embolism with the secondary causes listed as breast augmentation and abdominoplasty AKA a tummy tuck.
Even with this conclusion, a statement was issued saying her family was "no further forward" in understanding why Louise was not given all of her medications in a timely manner before she was sent home to recover.
The statement added "The coroner, though, found that on the evidence such treatment, had it been given, would not have made a difference. We hope that wider lessons can be learned to raise awareness and improvements for other patients."
British Breast Augmentation Surgery Death Details
Louise Harvey was a beauty therapist that decided to undergo breast enlargement surgery, as well as a tummy tuck, at Transform Cosmetic Surgery clinic on June 17th, 2018.
The area coroner for Norfolk, Yvonne Blake, heard Harvey was given a blood thinner eight hours later than prescribed. In addition, a second dose was prescribed but was not given to Harvey.
During the hearing into the circumstances surrounding Harvey's death, Nurse Belinda Baldwin told the hearing "It could have been that I actually forgot it, or that it was an oversight."
The prescribed dose was supposed to be given to Harvey around midnight which would have been four hours after her breast enlargement and tummy tuck surgery. However, the medication was not administered until 8:15am the next day.
Blake asked the nurse if there had been any confusion over a form saying the medication should be administered at "00:00". Ms. Baldwin stated that she could not remember. In addition, the inquest into the death heard that a second dose of the medication was missed but it was crossed off on the paperwork. However, the nurse stated that she did not cross off the second dose as she was "not allowed" to strike them out.
Family History of Blood Clots for the Breast Augmentation Patient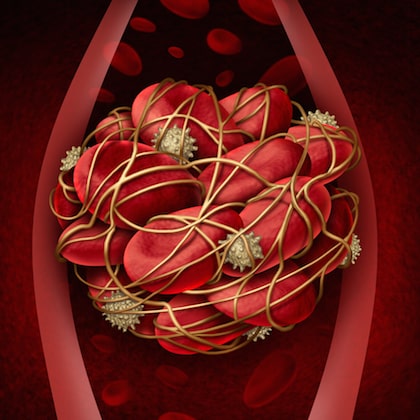 The first day of the inquest into the death revealed that the plastic surgeon that performed the operation was not aware of Harvey's family history of blood clots.
During the hearing, the mother of the deceased patient said her daughter had been on a three-hour holiday flight just eight days before she had the breast surgery. The anesthetist for the surgery, Thaventran Prabhahar, said he was not aware of the flights. However, he also said that the flights would only have been a factor in the death if they had been five hours or more or if the flights had happened within a week of the surgery.
Miss Harvey's mother, Linda, said her daughter was sent home without any blood thinners. She stated if "Louise had been advised about this I would have expected her to tell me."
Louise Harvey was sent home two days after her operation on June 17th, 2018. She visited the doctor again on June 26th for a follow-up appointment.
However, she collapsed on the 3rd of July and passed away two days later after further cardiac arrest.
Her mother stated "Louise's organs were giving up. She had blood clots in her heart and lungs."
Blake, in her role as coroner for Norfolk, asked Manish Sinha, the consultant plastic surgeon for Harvey, is he had been "aware of her family history, her sister having had a clot and her grandmother."
His reply was "No ma'am, I was not."
Manish added that he did not usually read a pre-assessment form that was completed by a patient with a nurse such as the one where Harvey's family history of DVT (deep vein thrombosis) was recorded. He added that he only read pre-assessment forms if "specific things have been flagged up to me."
Both the plastic surgeon and the anesthetist stated that they treated Ms. Harvey as a high-risk patient even though the surgeon did not see the form mentioning the family history of blood clots until after her death.
The Cosmetic Surgery Clinic Addresses the Death of Their Patient
Transform Cosmetic Surgery conducted their own internal investigation and sent the outcome of their investigation to the coroner.
In a statement released last year, the clinic said "We can confirm that a patient passed away on 5 July 2018, nearly three weeks after undergoing a procedure at a Transform hospital. We are deeply saddened by this and have undertaken a full internal investigation. This has been shared with the coroner and other relevant authorities in support of their investigation."
(The statement was issued before the inquest into the death of Harvey.)
The coroner has stated she will write to a company that has acquired part of Transform, since the incident, in order to alert it to the issues raised during the inquest.
MA