Actresses and models in Hollywood are well-known for changing their appearance over the years. From Botox to fillers to a Brazilian butt lift, these ladies work to enhance and improve their appearance in order to remain youthful looking in the eyes of the public. One of the methods that female actors and models employ to enhance their appearance is undergoing breast augmentation aka a boob job. Some women simply want to have larger breasts while others think that getting a larger chest will improve their chances of being noticed in Hollywood. While there are many actresses and models to choose from when it comes to breast augmentation, the Cosmetic Town team recently took a look at some of the best celebrity boob jobs in Hollywood:
Best Hollywood Celebrity Boob Jobs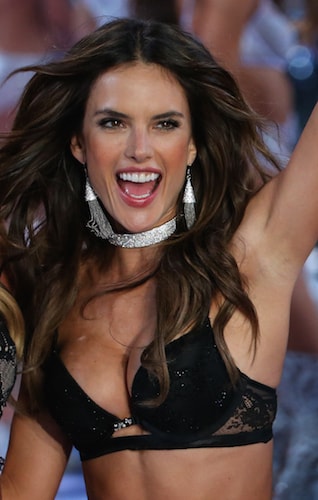 According to the Cosmetic Town news team, here are some of the best celebrity boob jobs in Hollywood:
Alessandra Ambrosio is a Brazilian model as well as an actress. She is best known for her modeling work for Victoria's Secret, Armani Exchange and Ralph Lauren. As an actress, she has appeared in "Entourage", "How I Met Your Mother", "New Girl" and "Teenage Mutant Ninja Turtles: Out of the Shadows". She is also well known for her subtle breast implants that fit the proportions of her body. It has been estimated that her bra size is a 32B which seems to be appropriate for her body. One of the reasons that her breast implants look so good is that they are not too big or oversized for her thin frame. Even though she did receive breast implants, she is not a huge fan of plastic surgery. Alessandra had surgery to pin her ears when she was not even a teenager. The end results of the otoplasty surgery (performed to correct any defects or deformities to the ears) were bad enough that she had to undergo additional surgery to repair and minimize the damage that had been created by the otoplasty. When possible, she prefers to keep her appearance looking as natural as possible.
The next Hollywood celebrity breast augmentation on our list is the boob job performed on Kylie Jenner. It should be noted that Jenner has not publicly admitted to undergoing breast augmentation surgery in the past. While her breasts were considered to be appropriate for her body type before her suspected surgery, many people think she had breast implants placed in her body to further enhance the size and volume of her breasts. While it is not known what type of breast implants were placed in her chest, breast implants can include round and teardrop implants. Round implants are known for their perfectly round base while teardrop implants have a base that is shaped like a teardrop. Teardrop implants create an appearance of fullness towards the bottom of the breast while looking flatter at the top. Round implants result in a fuller look all over when it comes to the appearance of the breasts. Both of these implants are made of a silicone material but the teardrop implant is made of a more cohesive silicone material that makes it more stable and also helps it keep its distinctive shape. In addition, a teardrop implant is textured to stay in place as opposed to a round implant that is the same shape on each side so there are no issues if the implant happens to flip over.
Alexis Ren is a popular model that has appeared in Sports Illustrated and Maxim. In addition, she was a contestant on "Dancing with the Stars". She has not publicly commented on her breast augmentation but celebrity watchers, as well as her fans, have noticed a difference between photos of her from the past and photos of her current cleavage. They point out the fact that her breasts look to be firmer and seem to be perky as opposed to their appearance in the past. Many people think that her breast size is at least one bra size bigger than how they looked in the past. It is also suspected that she decided to have breast implants for her boob job as opposed to undergoing fat grafting since her breasts seem to be an equal size and there is not much in the way of asymmetry to their appearance.
Celebrity Boob Jobs Consultation Appointment
Celebrities might seem to be different than anyone else but they are just like "normal people" in that they need to schedule a consultation appointment with a board-certified doctor before making the final decision to have breast augmentation. The doctor will examine the patient to determine if she is an ideal candidate for a boob job. The doctor will also discuss the desired results with the patient to determine the best breast augmentation technique to achieve the desired results. It is important to make sure that the desired results are natural in appearance as some patients want to get larger breasts that are too large for their body type. It takes an experienced breast augmentation surgeon that performs boob jobs on a regular basis to provide final results that do not look unnatural and are not too obvious to those viewing the results of celebrity boob jobs.
MA